Making Good on the $100 Billion Climate Promise | Opinion
In the run-up to COP26 in Glasgow later this year, pledges to combat global warming are coming thick and fast. On May 21, the G7 environment ministers vowed to step up efforts to limit the rise in global temperatures to 1.5°C above pre-industrial levels, a much more ambitious goal than the previous 2°C. Importantly, they also reaffirmed their commitment to mobilizing $100 billion a year from 2020 through to 2025 to help developing countries reduce emissions and establish plans for climate-change adaptation.
This is encouraging, but it is not enough. The $100 billion commitment is over a decade old and was not even met in 2020. According to the latest numbers, it is about $20 billion short.
So as the G7 leaders gather this week in Cornwall, they must move beyond pledges and deliver on a funding goal that has been central to climate accords since 2009, including the Paris Agreement. Their credibility is at stake.
The $100 billion sum can come from a wide variety of sources, including private, public, and multilateral finance, and take the shape of loans, grants, equity, insurance and other forms of capital. But it is important that governments specify their contributions and get down to brass tacks. If the G7 countries cannot make this happen, what hope is there for getting the trillions that will eventually be needed to both mitigate emissions and fund climate-adaptation policies?
As the G7 ministers acknowledge, the impact of climate change is already being felt across the globe, and it is getting more severe. Climate change is here. From wildfires in Australia and California to floods and hurricanes over the Atlantic, extreme weather events are becoming the norm, and the need to adapt to climate change is growing.
In the U.S., the Biden administration just doubled its emergency spending on helping communities prepare for hurricanes and other extreme weather events, to $1 billion. Miami, which faces two feet or more of sea-level rise by 2060, recently launched a strategy to cope with mounting sea levels.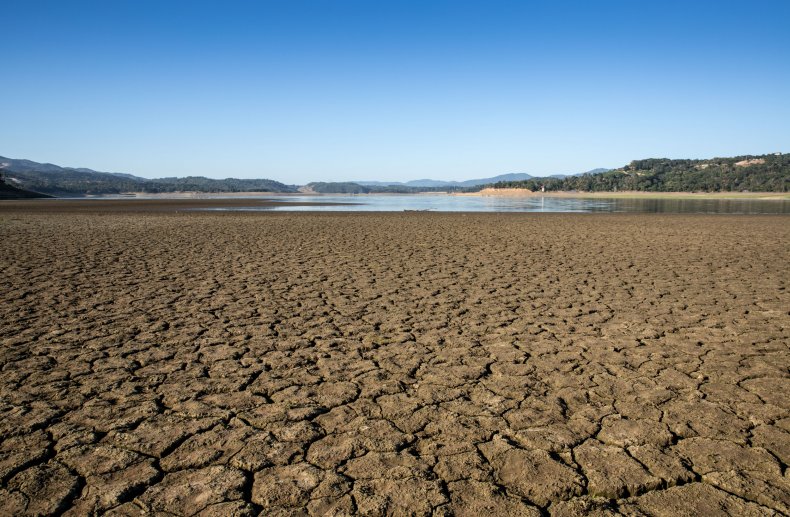 Developing countries are on the frontlines: Climate change could push up to 132 million people into extreme poverty by 2030. That is why donors and multilateral banks must ensure at least half of the $100 billion should be targeted at strategies that help recipients adapt to the effects of climate change.
The African Development Bank are already putting more money into climate adaptation than mitigation and the World Bank have committed to dividing climate finance equally between the two. They have recognized that failure to adapt carries huge costs.
Climate change is already stressing agricultural production; the losses from extreme weather mount every year; and rising sea levels could force hundreds of millions of people in coastal cities from their homes, at a total cost to coastal urban areas of more than $1 trillion each year by 2050.
Fortunately, there are many examples that show how successful climate-adaptation policies can mitigate these risks. Bangladesh leads the world in reducing the human toll from cyclones, thanks to early-warning evacuation systems and a network of cyclone shelters. Simple strategies such as painting roofs white, which reflect heat, have helped Ahmedabad and other Indian cities reduce the incidence of heatstroke. In Beira an extension of the city's stormwater drainage system helped the Mozambique city recover quickly from the impacts of Cyclone Idai; it reduced flood risk for about 2,630 hectares, benefiting an estimated 250,000 people.
Adapting now is in everyone's strong economic self-interest. A report by the Global Commission on Adaptation found that early-warning systems that alert communities to coming storms or heatwaves can save assets worth at least 10 times their cost.
Beyond preventing losses, adaptation policies can pave the way for investments that would not otherwise be viable due to climate risk. London's Canary Wharf and other developments in East London may not have materialized without flood protection from the Thames Barrier.
Even though the social and economic imperatives are clear, not enough attention—or funding—is being paid to make communities around the world more resilient to the ongoing effects of climate change. In 2020, even as extreme weather events battered many countries, funding was cut back to focus on the more immediate COVID-19 pandemic.
Adaptation finance to developing countries is just 21 percent of climate finance, or about $30 billion in 2018, a fraction of the estimated $70 billion needed today by developing countries. We need a better balance between funding for mitigation and adaptation to combat the effects of rising temperatures.
Time is running out. The International Energy Agency recently set out a roadmap on how the world can achieve net-zero carbon emissions by 2050, but the path is extremely narrow and requires urgent action.
Ensuring that rich countries live up to their $100 billion a year pledge will allow developing countries to focus on practical policies that help the most vulnerable adapt to the changing climate. Funding for climate adaptation will allow them to rebuild their economies in the ongoing pandemic, and make them more resilient to future threats, wherever they may come.
Ban Ki-moon is 8th Secretary-General of the United Nations and Chair of Global Center on Adaptation. Patrick Verkooijen is CEO of the Global Center on Adaptation
The views in this article are the writers' own.