Making the Greatest Music Video of All Time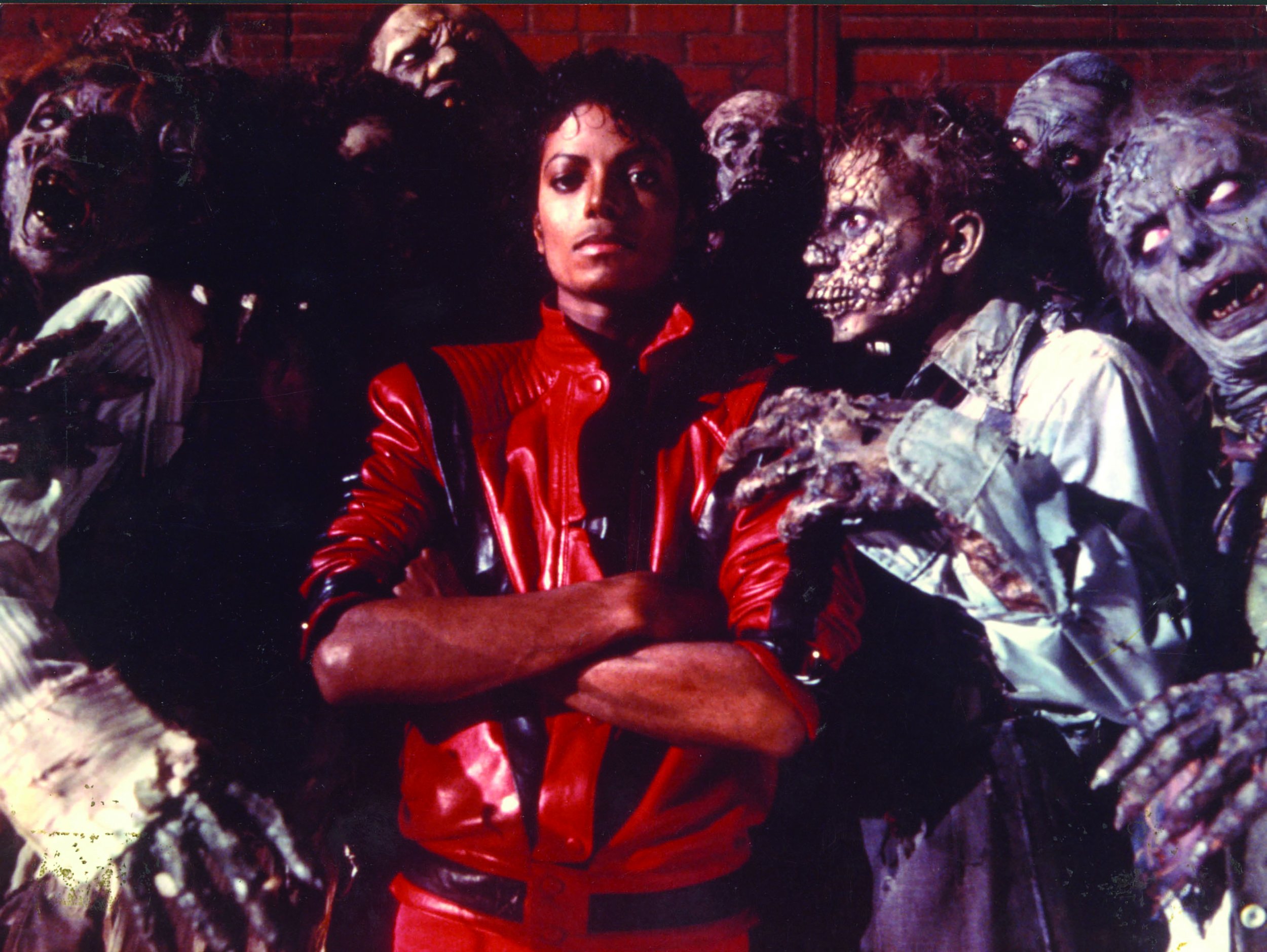 The six Top 10 singles preceding "Thriller"—"The Girl Is Mine," "Billie Jean," "Beat It," "Wanna Be Startin' Somethin'," "Human Nature" and "P.Y.T. (Pretty Young Thing)"—were record-setting. No other album in the history of pop music had produced so many individually successful tracks. Though it might be surprising to modern fans of the classic video, according to John Landis, who directed the music video Michael Jackson's Thriller, the success of the previous singles made Michael's record label less, not more, likely to foot the bill for a "Thriller" video. "What's important to remember," says Landis, "is Thriller had already become the most successful album of all time. So this is what was called a vanity video... They don't sell records; they're there to make the artist happy."
Michael's idea for the video was simple: He wanted to turn into a monster. An admirer of Landis' film An American Werewolf in London, especially Rick Baker's masterful makeup work, Jackson approached the filmmaker. "Michael loved the idea of the transformation [in American Werewolf]. Obviously he was a guy who was fascinated by metamorphosis," muses Landis. " All he cared about was turning into a monster on screen. That was our marching order." So great was Michael's desire to transform into a singing, dancing mutant monstrosity that he was willing to front the film's budget himself, an idea Landis flatly turned down. By brokering a deal with then-nascent cable network Showtime, and later with MTV, the film's budget was secured in exchange for airtime.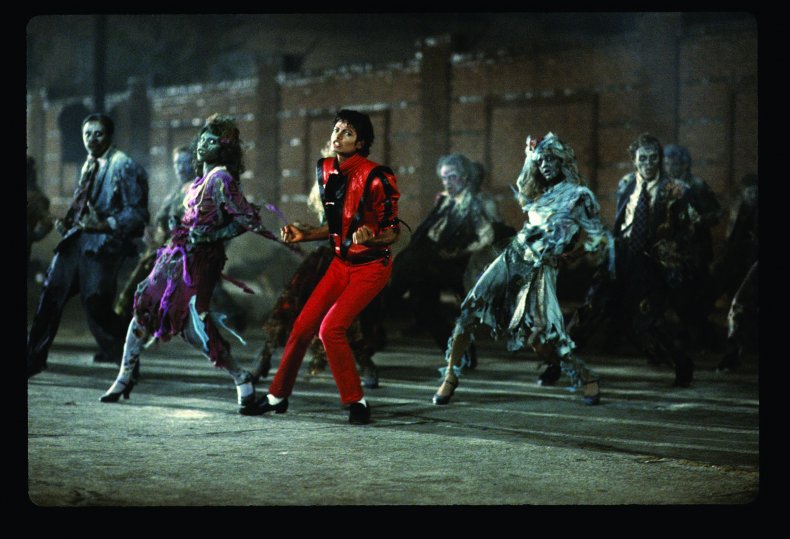 Landis enlisted makeup genius Rick Baker, and the two men showed up at Michael's family home in Encino, Calif., with books of movie monster photos. "Michael really wanted to be a werewolf, but I felt that was too much like American Werewolf," Landis adds with a laugh. Eventually, on Michael's insistence, Baker designed the unique werewolf-cat creature that helped make Michael Jackson's Thriller an icon emulated by fans across the world, from Philippine prisons to the Grammy stage.
Once the monster was designed, the script written and the players signed, the epic work of condensing an entire musical horror film into 13 minutes began. The budget eventually ballooned to nearly $500,000, at that time the most expensive music video ever by a substantial margin. "Most rock videos at that time averaged $30,000 to $35,000, and a really expensive one was $50,000, to give you an idea," says Landis. Despite the film's ambitious use of effects, sets and makeup, a sizeable portion of the budget went into preparation for the even more ambitious dance numbers. "The one thing I insisted on," continues Landis, "and one of the reasons it was expensive, was I wanted the dancers to have real rehearsal time."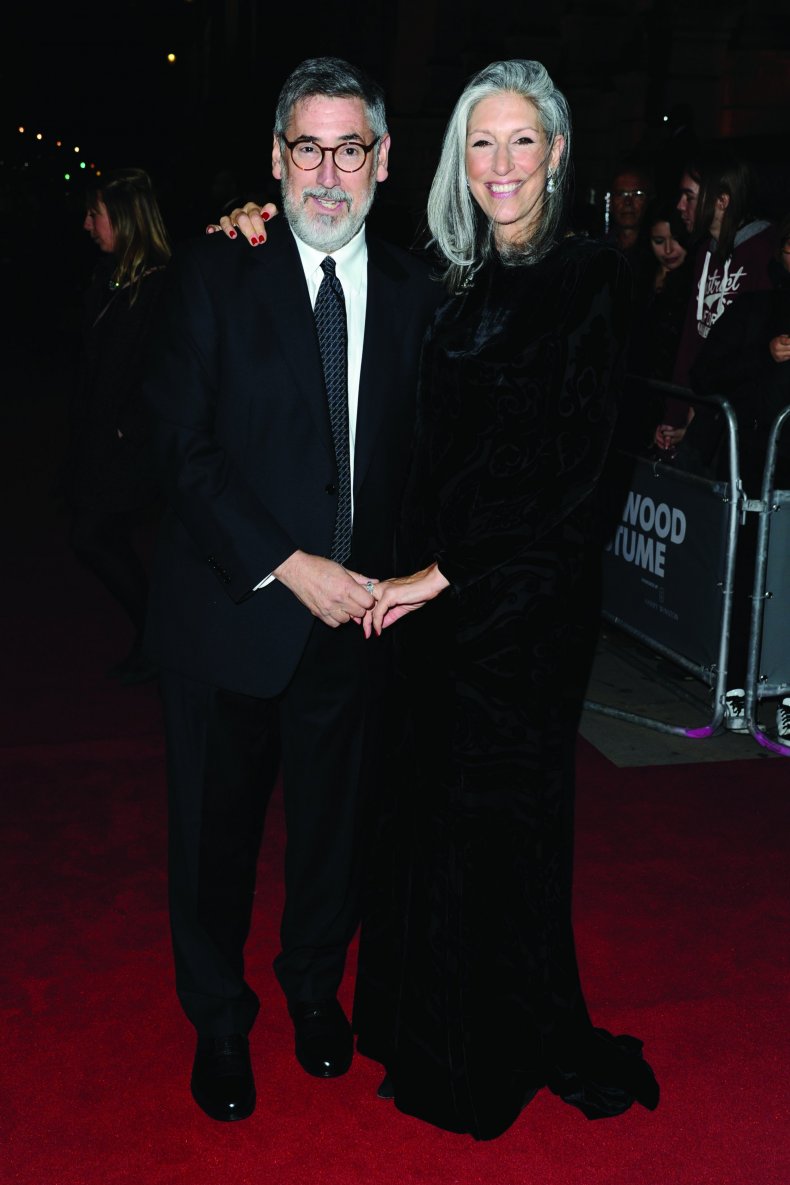 Michael Peters, who had worked with Michael on the video for "Beat It," choreographed the soon-to-be-famous "Thriller" dance with Michael's help. "Michael Peters and I talked about what we wanted," says Landis, "and he came back to Michael Jackson, who made everything his own." The short film was even able to secure an unofficial mascot in the person of horror legend Vincent Price. In the video, the film Michael and his date see is a fictional Vincent Price movie called Thriller. At the video's conclusion, Price appears in full zombie makeup, and his eerie cackle closes the video.
When Michael Jackson's Thriller was completed, Landis set a plan in motion that would ideally have given the short film a countrywide theatrical release, even putting together a red carpet premiere in Los Angeles. "We had our premiere at the Crest Theatre, and it was one of the most star-studded things, including AFI dinners and the Academy Awards and anything that I've ever been to," says Landis with a chuckle. "I've seldom been anywhere with more stars." Landis felt so guilty about the grand scale of the premiere in contrast to the film's length that he asked Walt Disney Studios to produce a new Silly Symphony cartoon called "The Band Concert" to play before the film "so I could at least show two things.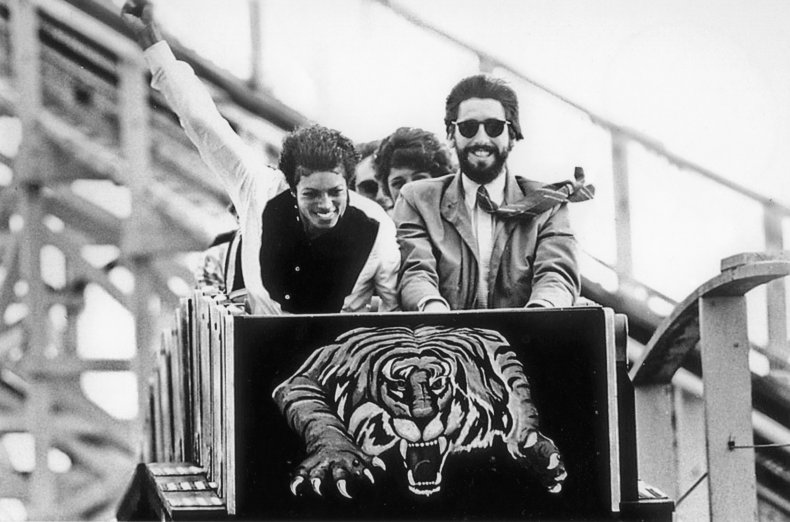 "It was incredible who was there!" says Landis, who still seems surprised by the turnout more than 30 years later. "We had a wonderful screening and, famously, at the end, a huge ovation. It was very exciting, and then Eddie Murphy stood up and shouted, 'Show it again!' So we did! And they all watched it again." Even though Landis' dream of a theatrical release didn't come to pass, Michael Jackson's Thriller leveraged television to sear itself into the cultural zeitgeist. The big-budget music video was born, and Michael and Landis had irrevocably changed the art of the video, proving cinematic devices like the idea of a film within a film could be used in music videos as successfully as in full-length features.
Though the story behind the making of Michael Jackson's Thriller is more than enough to make it memorable, the most interesting thing about the short film as far as Landis is concerned is its longevity. "It was a very pleasurable experience. It was fun, and we made it, but the truth is no one had any idea what would happen, that it would be this extraordinary success," says Landis, who credits Michael Peters' and Michael Jackson's dance moves for the continuing success of the film. "I think it's partially the choreography by Michael and Michael," he continues. "It's not a hard dance to do. It's economically choreographed; there's, like, four moves that anybody can do. You'd make that gesture with your arms and everyone would know that's the 'Thriller' dance." More than 30 years later, nothing has changed. Two arms in the air like a light-on-the-feet zombie still only means one thing: "Thriller."
The "Thriller" Jacket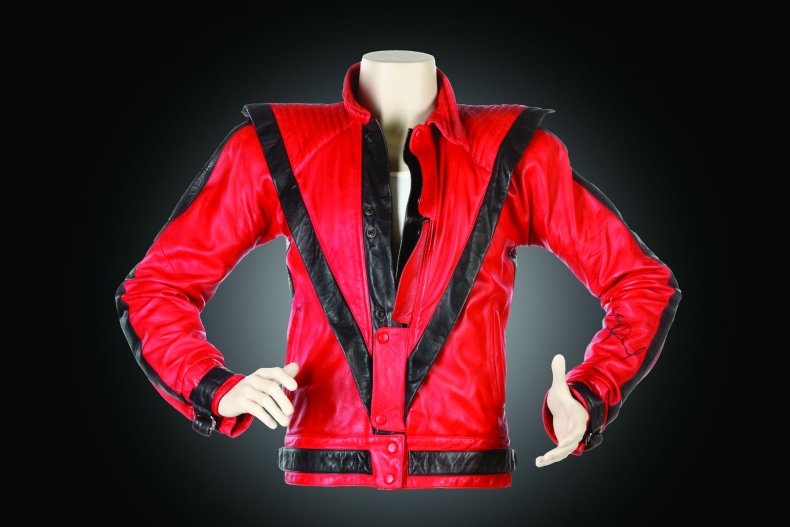 Deborah Nadoolman Landis, the designer who crafted Michael's most unforgettable piece of outerwear and wife of John Landis, ranks the Thriller jacket as one of her finest creations, a bold statement considering she is also the genius behind Indiana Jones' jacket and fedora and Bluto's "College" sweatshirt from Animal House. "I had the red leather on the cutting table in front of me. I had the straight edge, and I drew those Vs myself," says Landis. "I gave the jacket to Michael, and he gave his performance to the world." Part of the reason the jacket was such a success, according to Landis, is that it enhanced Michael's slim silhouette. "What do you think of when you think of the ideal male body? A small waist and big shoulders," says Landis. "So I quilted the shoulders of the jacket, and I created that V." The design of the jacket also helped support the narrative of Michael transforming into a demonic dancer. "In the history of fashion, there's something about the chevron and the V that's associated with the Devil," says Landis. "And the fact that it's red!" The bold hue of Michael's jacket and jeans also help throw the superstar into contrast with his surroundings. "We created these fabulous ghouls and zombies and covered them in dust," says Landis. "And here is Michael looking perfect! When he was dancing, you couldn't look at anything else."