In 'Making a Murderer' Case, State Given More Time To Respond To Steven Avery's Request For New Trial
Wisconsin doesn't need to decide on a return to court for Steven Avery just yet. The state's District 2 Court of Appeals granted Wisconsin more time to decide if the Making a Murderer subject deserves a new trial or hearing. Wisconsin has until February 11, 2020, to give an answer, according to news station WBAY.
Avery's lawyer, Kathleen Zellner, submitted an appeal on Avery's behalf in October. The document asks for Avery to be granted a new trial or evidentiary hearing to present findings from both Zellner's research and the Making a Murderer documentary, which were not presented at Avery's original trial in 2007.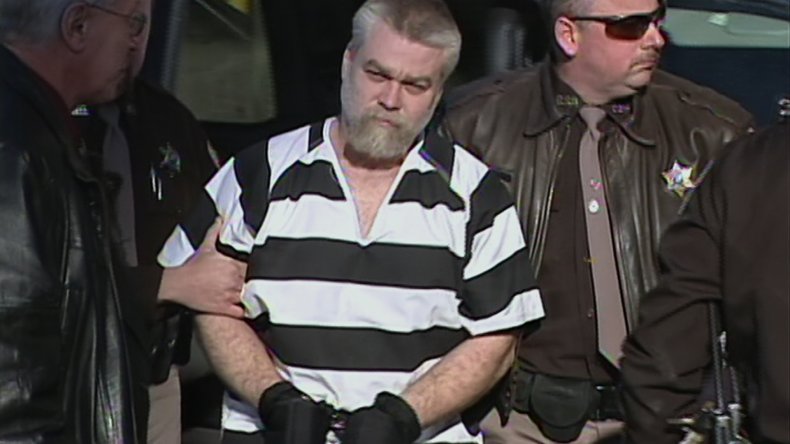 The documentary series' subject is behind bars in Wisconsin for the 2005 murder of Teresa Halbach, a photographer who visited Avery's property. Avery has always maintained his innocence. His nephew, Brendan Dassey, is serving time for the same crime. Dassey originally confessed but claims his confession was coerced. A video of Dassey's interrogation is highly controversial because of his treatment by investigators and his low IQ score.
With the news of the state's extension, many Making a Murderer fans expressed impatience and worry. Online conversations reveal frustration about the delay, but Zellner told Avery's fans it was expected.
"All appellate courts routinely grant extensions to both sides," she tweeted on Friday. "Just means that issues raised cannot be dismissed lightly in a brief thrown together in a few weeks. MakingaMurderer2 #NotSoFast"
Making a Murderer Part 2, which Zellner was featured on, aired in 2018 on Netflix. It showed Zellner and her team re-creating some of the state's original arguments, which convicted Avery. Many of their findings showed alternate versions of the story that was the basis for Avery's conviction.
Zellner has had a handful of public exchanges with the state in an attempt to acquire bone fragments that could be connected to Avery's case. The fragments, which have never been tested, were found in a gravel pit off Avery's property and could be human, according to Zellner. She planned to test the bone pieces for DNA, but the state said it gave them to Halbach's family.
Avery and Dassey have become internet sensations and pop culture icons, based on the wild success of Making a Murderer. While a third part of the series is unconfirmed, that hasn't stopped fans from following the case and advocating for the release of both men. Meanwhile, some viewers have found the series to be biased and do not believe Avery and Dassey are innocent.