'Making a Murderer' Fans Can See More of Kathleen Zellner's Work on Netflix Now
A newly-uploaded, true-crime documentary on Netflix features Kathleen Zellner, an attorney who was recently seen on the popular series Making a Murderer.
Called Dream/Killer, the documentary takes a deep looking inside the trial and sentencing of Ryan Ferguson, a man accused of a murder he didn't commit. It focuses on the legalities of the case and a bizarre loss of memory that contributed to his accusation. Zellner formerly represented Ferguson.
Making a Murderer fans may remember Ferguson's name from part two of the Netflix true-crime series. The series, which focused on the convictions of Steven Avery and Brendan Dassey, introduced Zellner and the success she found in freeing Ferguson.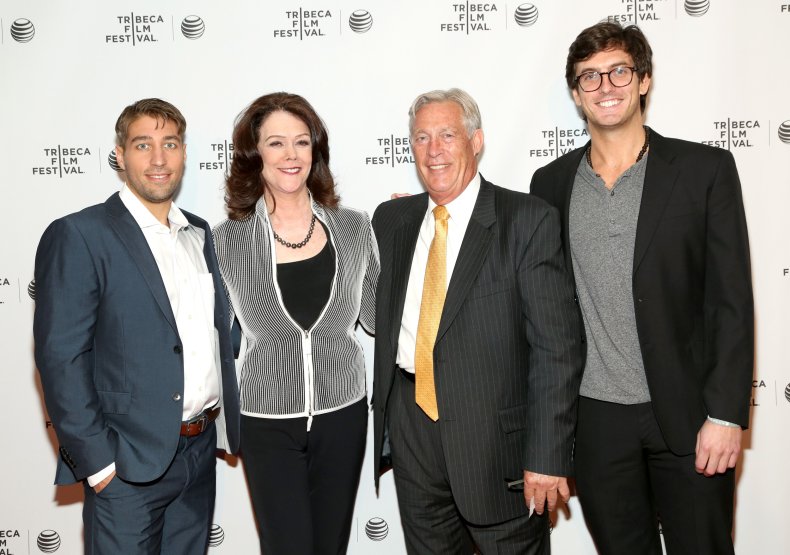 Ferguson was accused of murdering a man named Kent Heitholt, a former newspaper editor, on Halloween 2001. It was believed Ferguson brutally beat Heitholt before strangling him with a belt, according to CBS. He was arrested alongside his friend Charles Erikson, who claimed to have dreamlike memories of the crime.
Eventually, Zellner proved Ferguson was innocent. Conflicting evidence was presented in the case; for example, a pair of bloody shoe prints were visible at the crime scene, seemingly from the attacker because they were leading away from Heitholt's body. The shoe prints didn't match Erikson or Ferguson, according to CBS. Fingerprints at the scene also implied the presence of another killer, because they didn't belong to either man.
Dream/Killer was first released in 2015. Since his wrongful conviction, Ferguson has become an advocate for others in the same position as he was. He also started the MTV show Unlocking the Truth, whichquestioned if those convicted of crimes could also be innocent. It premiered in 2016.
Zellner revealed the documentary would be coming to Netflix in a celebratory tweet featuring Ferguson on October 23:
"Ryan Ferguson learning that his documentary DreamKiller will be on Netflix starting 11/20. You wear freedom well my friend," she wrote in the tweet.
Commenters were thrilled at the idea of another Zellner feature on the streaming platform, while also filled with hope for Avery and Dassey, who many believe are innocent.
Avery and Dassey were convicted of the 2005 murder of Teresa Halbach. The series Making a Murderer lays out questionable evidence in the case, and asks if the men are truly guilty.
Attorney Zellner presently represents Avery and has recently filed an appeal in hopes of winning him a new trial. Zellner's theory points to other culprits, and even shine a light on the possibility another that one of their family members could be responsible.