'Making a Murderer' Part 2: Why Filmmakers Are So Committed to Steven Avery
When filmmakers Laura Ricciardi and Moira Demos saw a 2005 New York Times article featuring the once-exonerated Steven Avery, they committed to documenting the unique, complex case. Now the pair, who met in film school, has invested 13 years of their lives researching one of Netflix's biggest successes.
Making a Murderer caught the world's attention in 2015 after the story of Avery and Brendan Dassey, two men accused of killing Teresa Halbach on their property, premiered on Netflix. It soon went viral, with home viewers questioning the guilt of both men. The documentary series unveiled inconsistencies in the evidence and pointed to a possible police framing.
The second part of Making a Murderer will begin streaming on Netflix Friday and follow the men, who are both currently serving life in prison. Avery is working with a world-renowned lawyer Kathleen Zellner and Dassey is taking his case to the Supreme Court.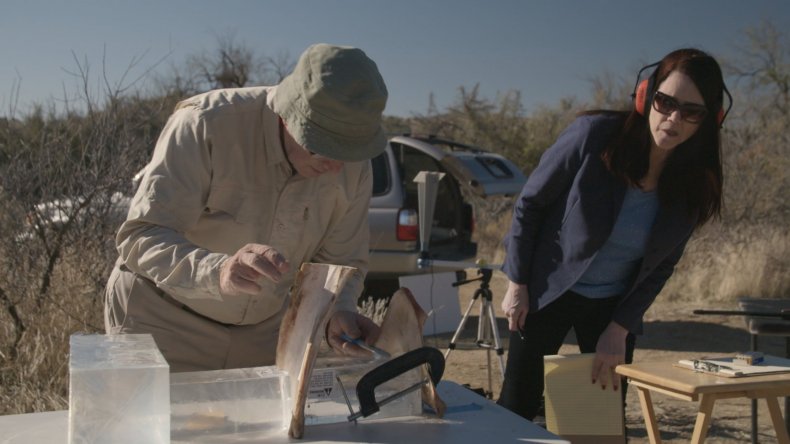 Ricciardi and Demos did not expect the outpouring of emotion linked to Making A Murderer's original release but knew they had a complex story when they began their involvement with it.
"We understood the stakes to be incredibly high, and then, once we started actually documenting the story on the ground, we understood just how real the conflict was and how incredible the tension was," Ricciardi told Newsweek. "From a creative standpoint, it seemed very promising to us from the onset. While we were in it for the long haul, we realized it was becoming a very rich, layered story. We had hoped from the beginning that it could potentially offer something of social value. To see that it seemed to be sparking a dialogue was beyond our wildest dream."
In the past 13 years, the filmmakers have had only a few months of downtime and those months have been primarily used for promoting the series. "We've certainly immersed ourselves in our work for a very long time," Ricciardi said. "It's incredibly challenging to—especially when you are doing long-form storytelling and you're documenting someone else's life—to be living your own, really."
Their commitment after part one continued because Ricciardi and Demos felt there was a story to be told in Avery and Dassey's pleas to be heard. "The stakes are incredibly high and the odds are certainly stacked against you once you've been convicted, so it's really an opportunity to watch that struggle and to understand where those obstacles come from and what they're like," Ricciardi said.
Demos agreed. "As we were considering doing a part two, we knew the story wasn't over in real life," she said. "Things go on. At the center of our story is Steven Avery who, if nothing else, is a fighter. The question was, what would that look like?"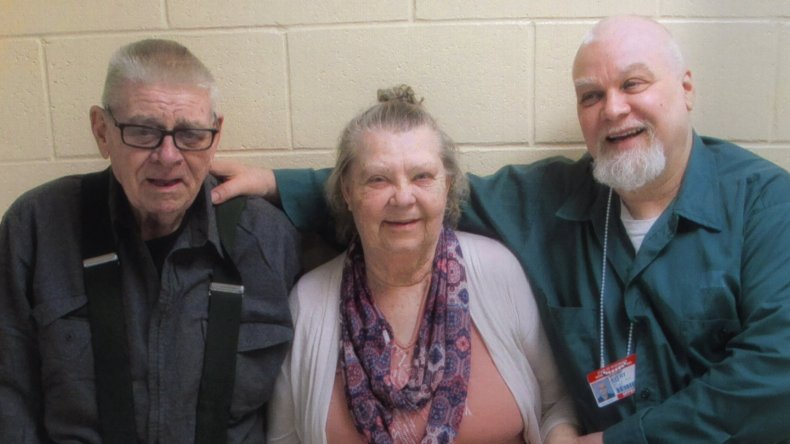 New episodes of Making a Murderer follow both Avery and Dassey's defense as they secure a plan for bringing the parallel cases to court. Zellner is introduced early on with intense and immersive techniques to dismantle the prior prosecution's evidence against Avery. Zellner's proposals and discoveries have the potential to answer viewer's long-held questions from part one.
"We believe [Zellner] offered a tremendous opportunity to us and to our viewers," Demos said. "We very much understand that part one left people with a lot of lingering questions. We were challenging people to feel comfort in ambiguity. In part two, we now have Kathleen. Post-conviction, by law, by definition is about looking back, unpacking and reinvestigating."
Viewers can expect to find as much closure in the new episodes as there will be new focuses. Part 2 will mix reworking old evidence with stepping into the future, whatever that may hold for Dassey and Avery.
Making a Murderer has been credited, by some, with marketing the true crime genre to a wider audience. Demos and Ricciardi hope their success in the genre will inspire other artists to pursue their inspirations. "We didn't see what it was that we were making out there in the world, but we didn't let that tell us that there wasn't a place for it," Demos said. "We just hope emerging storytellers and artists understand that if they think they have something worth doing, don't be dissuaded. The world probably needs it if they don't see it."
This article has been updated to include references to "part two" instead of "Season 2."