'Making a Murderer' New Evidence: Teresa Halbach Was Alive After Meeting Steven Avery, Bobby Dassey Looked at Pictures of Mutilated Dead Women, Lawyers Say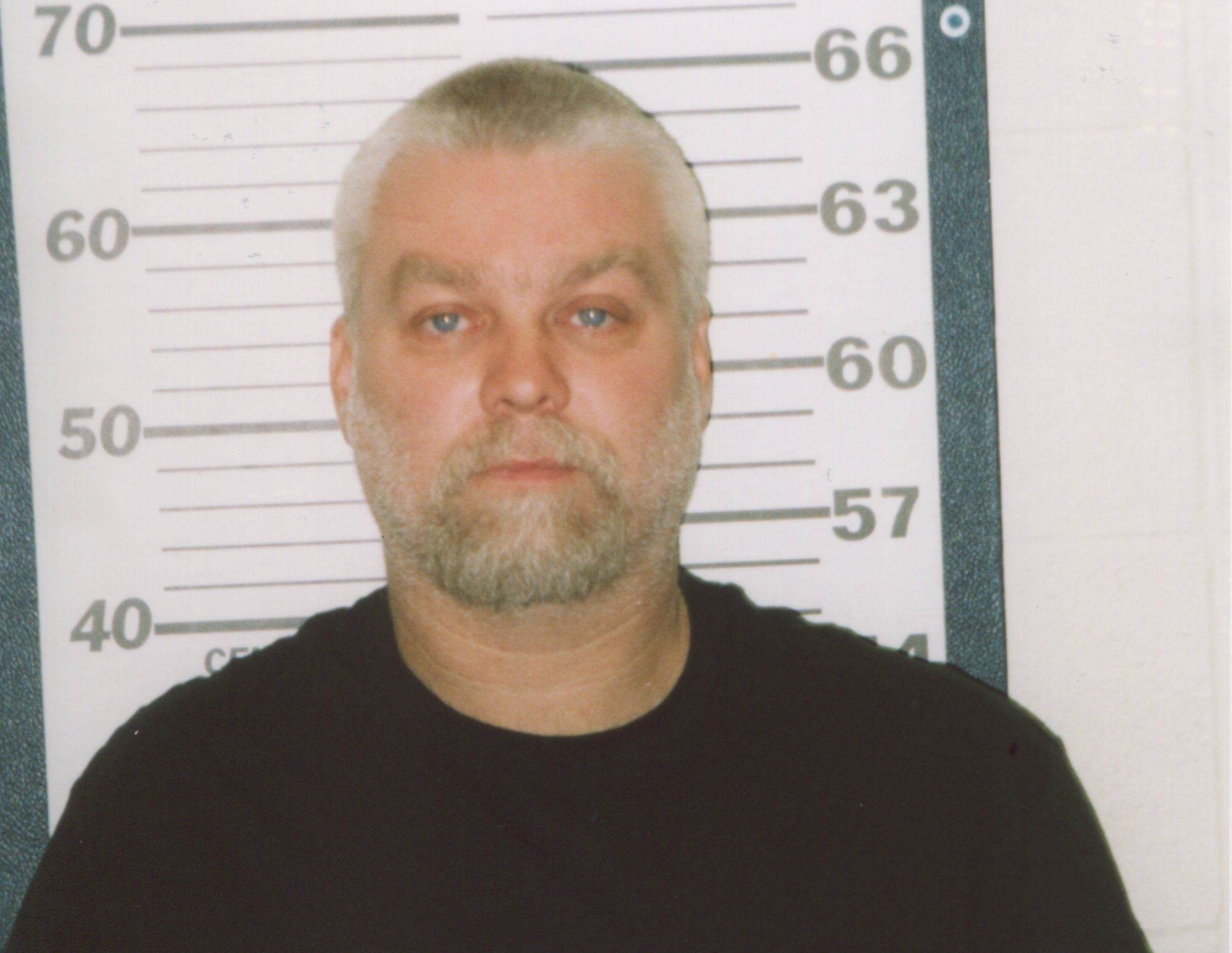 Updated | Attorneys for Making a Murderer's Steven Avery have explosive new evidence that could exonerate Avery and implicate his nephew Bobby Dassey in the 2005 murder of Teresa Halbach, according to court documents.
Avery's defense attorney Kathleen Zellner filed a motion on his behalf Monday asking a Wisconsin court to reconsider its decision to deny the subject of the Netflix docuseries a new trial. The motion argues Sheboygan County Judge Angela Sutkiewicz's dismissal of a new trial is based on "manifest errors of law and fact" and asks the court to consider new evidence.
Sutkiewicz ruled October 3 that the defendant had failed "to establish any grounds that would trigger the right to a new trial."
Avery and nephew Brendan Dassey were convicted for the murder of Halbach, a freelance photographer, in 2007 and sentenced to life imprisonment. Halbach was killed on October 31, 2005, shortly after visiting an auto salvage yard owned by the Avery family to photograph a car for Auto Trader magazine.
Bone fragments were found in a burn pit on the property, Avery's DNA on Halbach's RAV4 car, which was found on the property days later, and her car key in Avery's trailer.
However, Making a Murderer, which premiered on Netflix in December 2015, cast considerable doubt on the evidence used to convict Avery and Dassey, suggesting they may have been framed.
In the new 54-page motion filed Monday and obtained by Newsweek, Avery's lawyers say they have new evidence that could free Avery. Among this is purported proof Halbach left the Avery property alive on the day she died and that Bobby Dassey, whose testimony was key to the prosecution's case against Avery, had accessed images of Halbach, as well as violent pornography and disturbing images of dead women.
"The deeper we dig into the Avery conviction the more evidence we uncover of his innocence. It does not matter how long it takes, what it cost or what obstacles we have to overcome—our efforts to win Mr. Avery's freedom will never stop," Zellner tells Newsweek by email. "Giving up on his case would be accepting that someone else got away with murder and our justice system is just too incompetent, indifferent and/or inflexible to recognize this huge mistake and rectify it. We are going to keep ringing the doorbell at this so called Court of Justice until someone answers it."
Newsweek has made the court document available here, but here is a summary of the key claims:
On November 6, 2005, Bobby Dassey's older brother Bryan Dassey told Wisconsin Department of Justice officials that Bobby had told him in the days prior that he saw Halbach leave the Averys' property. At trial, Bobby testified he last saw Halbach walking toward Avery's trailer—reportedly the last time she was seen alive. This evidence, lawyers say, was not explored in the original trial and "would have cast the State's case in a completely different light."
In an affidavit to Avery's lawyers, Bryan Dassey more recently said: "I distinctly remember Bobby telling me, 'Steven could not have killed her because I saw her leave the property on October 31, 2005.'"
A new witness has come forward to say they saw Halbach's RAV4 "parked at the turnaround at State Highway 147 and the East Twin River Bridge" on both November 4 and November 5, 2005. The car was found on the Avery property on November 5. The witness says they reported seeing the car to Manitowoc County Sheriff's Department Sergeant Andy Colborn, but the officer did not prepare a report documenting the conversation. The lawyers say, "The witness's observation of the RAV4 would have destroyed the State's theory that the victim's vehicle never left the Avery property after her arrival on October 31."
Forensic testing of the Dasseys' home computer found "images of Ms. Halbach, many images of violent pornography involving young females being raped and tortured, and images of injuries to females, including a decapitated head, bloodied torso, a bloody head injury and a mutilated body." Many of the images of these young women "bear an uncanny resemblance to Ms. Halbach," the document reads. The attorneys say the searches on the computer were isolated to times they knew that only Bobby Dassey was at home.
New evidence allegedly connects Halbach's ex-boyfriend Ryan Hillegas with the crime scene. Hillegas was in possession of her day planner, from which he tore a page, giving to a friend of Halbach's, who, in turn, handed it over to the police on November 3. Denise Coakley claims she spoke to Halbach on the phone at 11.35 a.m. on October 31—the day she died. Halbach was driving her RAV4 vehicle at the time and made notes in her day planner. The attorneys say this is evidence the day planner was in the vehicle when Halbach was killed and the fact that it ended up in Hillegas' possession would have linked him to the crime scene.
Forensic testing of a bullet fragment found in Avery's garage, which is alleged to have entered and exited Halbach's skull, contained "no particles consistent with bone," the attorneys allege. There were, however, wood particles identifiable on the bullet, which supports an "alternate theory that the bullet struck a wooden object and not a human skull."
Forensic testing of Avery's DNA on the hood latch of Halbach's car found that Avery would have had to have tried to open the latch around 90 times to leave the amount of DNA the Wisconsin State crime laboratory say they found on the latch.
Read the full motion here.
This article has been updated to include comment from Steven Avery's defense attorney Kathleen Zellner.