'Making A Murderer': New Motion Claims Bones Denied DNA Testing In Avery Case Were Given to Halbach Family
Bones that could have been tested for DNA in the case of Steven Avery have been returned to Teresa Halbach's family, though it's unclear if the bones were hers. Wrongful convictions attorney Kathleen Zellner filed a motion to have the bones tested in December, but that motion was quickly denied.
Zellner filed a second motion Thursday, which asserts the state violated Avery's 14th amendment rights by denying DNA testing and failing to inform Avery's prior legal council that the bones would be returned to Halbach's family. The motion argues this amounts to an attempt by the state to "destroy evidence" in the case.
The motion claims the bones were returned to the Halbach family in September 2011 at the Wieting Funeral Home by the Calumet County Sheriffs Department.
As seen on Making A Murderer, the bones in question were found in the Manitawoc gravel pit, off of the Avery property. Much of Avery's conviction was based on forensic evidence found on his property, according to the motion. Zellner explained if Halbach's bones were found in another location, it would negate the state's arguments about how and where Halbach was killed, possibly clearing Avery's name. The bones have never been tested for DNA.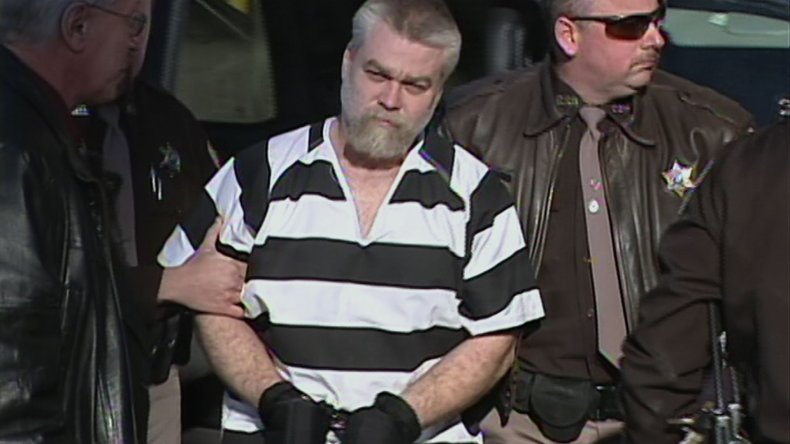 The decision to give the bones to the Halbach family is in violation of Wisconsin's "preservation statute," Zellner told Newsweek.
"We are very curious to hear the State's explanation for violating the Wisconsin preservation statute," she said. "No notice was given to Avery or his attorneys at the time. The State claimed at trial there was no evidence the quarry bones were human, so why were they given back to the Halbachs? Giving the bones to the Halbachs confirms the State's belief that not only were they human—they belonged to Teresa Halbach. The State cannot have it both ways. The destruction of material evidence is a serious constitutional violation."
Zellner obtained the information about the bone transfer via an undisclosed police report, the motion states. It explains since Avery's due process rights were violated in the unjust dismissal of possible bone evidence "his conviction can not stand."
The motion also explains in 2007, a court awarded Avery the right to submit future items for DNA testing as technology improves. "The State was on notice of this agreement in September 2011 when it facilitated the destruction of suspected human bones recovered in the Manitowoc County Gravel Pit," the motion reads.