'Making A Murderer' Former Prosecutor Ken Kratz Slams Kathleen Zellner's DNA Request, Says She Owes 'Apology'
Steven Avery's attorney, Kathleen Zellner, filed a motion for new DNA testing in the case Monday, but not everyone is as confident as she in the future of Avery.
Former Prosecutor Ken Kratz doesn't think there's much of a chance for Avery to have a retrial, and doesn't see the relevance of testing bones found in the Manitowoc gravel pit.
Avery is currently serving life in prison for the murder of Teresa Halbach, which he says he did not commit. Zellner believes he is innocent, as she strongly confirmed to Newsweek in a November conversation. Kratz, who put Avery in prison, believes he is guilty.
In Zellner's view, the bones, if identified as human, would clear Avery of having allegedly killed Halbach on his property, which Kratz claimed in his prosecution of Avery. Kratz, however, remembers a different story that could incriminate Avery.
"I'm not sure what a determination that these bones may be human would mean to the case," Kratz told Newsweek. "I do recall Brendan Dassey claimed that his Uncle Steven took some of the bones and spread them around the area—wouldn't a finding that the bones were human (or even Teresa Halbach's bones) simply serve to further corroborate Brendan Dassey's statement about Avery spreading bones around?"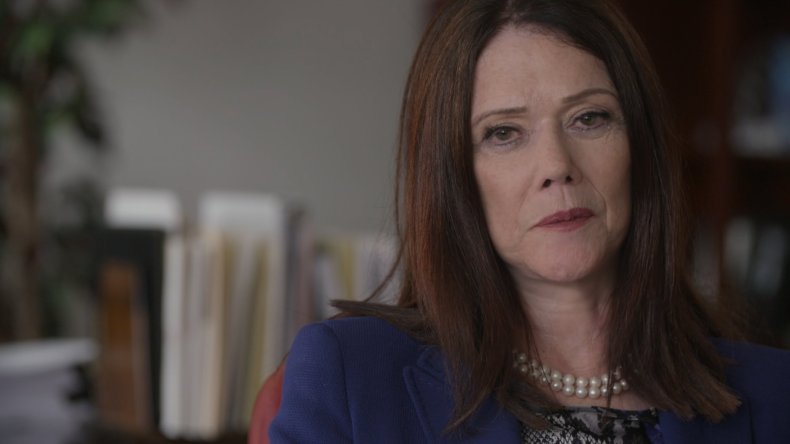 In the conversation, Kratz also suggested Avery will never be granted a new trial, saying in his opinion, the chance is "zero." "How many times does Attorney Zellner need to be thrown out of court for Attorney Zellner to finally agree with most legal analysts, and the jury, that all of the physical evidence collected points to Steven Avery, her client, as a cold-blooded killer?" he said.
Kratz also commented on the defamation lawsuit filed by former officer Andrew Colborn against Netflix and the Making A Murderer filmmakers. Colborn alleges the series wrongly accused him and the Manitowoc County Police Department of planting evidence in a lawsuit filed Tuesday.
"The devastation to Officer Colborn, his reputation, his family's safety, and the relentless harassment exhibited by angry viewers was not only predictable to those responsible for production of the docuseries, it is my opinion it was done intentionally—Colborn was 'cast' as a villain in the show, without regard to the human cost to him, his department, or his family's safety," Kratz said. "The decision to ruin this man's life, for the sake of entertainment, is despicable, and those responsible need to be held accountable for the damage they have caused."
He continued to speak about Zellner, who he claims has uncovered no "new" evidence in the case for her client. "In my opinion, Attorney Kathleen Zellner has employed much of the same strategy as former Avery attorneys and the MaM filmmakers—accusing good cops, honest prosecutors, Avery family members, and ordinary citizens of wrongdoing, without one shred of evidence," Kratz said. "These tactics are unethical and hurtful to so many people on a human level. Attorney owes an unconditional apology to those she has set out to destroy."
He ended the conversation with a note on her current exoneration record. "She claims that she has never lost an exoneration case. Attorney Zellner had better start accepting her new record of 20-1."
Zellner responded to Kratz's comments in a statement sent to Newsweek Friday. "Our motion for the DNA testing is 100% valid," she told Newsweek. "Note the appellate court has not dismissed it and we are awaiting the response from the State. We have never had any rulings denied by any court except by the Judge in Sheybogan who is the least important of any court we will be before. The appellate court has not ruled on any of our motions or evidence. Mr. Kratz is no longer representing the State and is not authorized to speak about the case. He is a suspended attorney."
The attorney also noted the lawsuit filed by Colborn. "The defamation case will be dismissed because it is totally deficient and was not filed by a civil attorney. It was filed by an ex-prosecutor with no civil litigation experience. It will be removed to federal court and dismissed. All of the recent series like Innocent Man, Serial etc. have had defamation cases filed and dismissed. We have now filed over 3500 pages on documents with exhibits. The idea that we have no evidence is preposterous. Kratz has called every publication in the world very few have given him a voice."
Zellner later added: "It is because of our efforts that the Manitowoc officers have been cleared of planting the blood, bones, license plates and electronic devices of Teresa Halbach."
This article has been updated to include Zellner's response.