Making A Murderer Update: Where Is Brendan Dassey Today?
Netflix's true-crime documentary series Making A Murderer caught viral, international success, but that hasn't yet brought major change to the two cases featured. The case of Steven Avery is widely publicized, and undergoing real-time changes, while Brendan Dassey's name stays primarily out of the spotlight. So where is Dassey today?
Dassey is in prison for the murder of Teresa Halbach, who he claims he did not kill. His uncle, Avery, is also in prison for the murder. Dassey originally confessed to having a part in the murder, but later declared he's not guilty. He was charged with First Degree Murder, Mutilation of a Body and Second Degree Sexual Assault in 2006. Halbach was killed on October 31, 2005.
Making A Murderer Part 2 showed the rise in hope and devastating family loss when Dassey's case was denied by the supreme court. Before that, his legal team pitched hopeful review to the Seventh Circuit, where his conviction was upheld.
At one point, though, Dassey's conviction was overturned. A federal judge ruled Dassey's conviction was coerced by investigators in 2016, and ruled to have Dassey released. His family received the call he'd return home, and preparations were made. But Dassey was never released. In December 2017, the Seventh Circuit voted 4 to 3 to keep Dassey's conviction.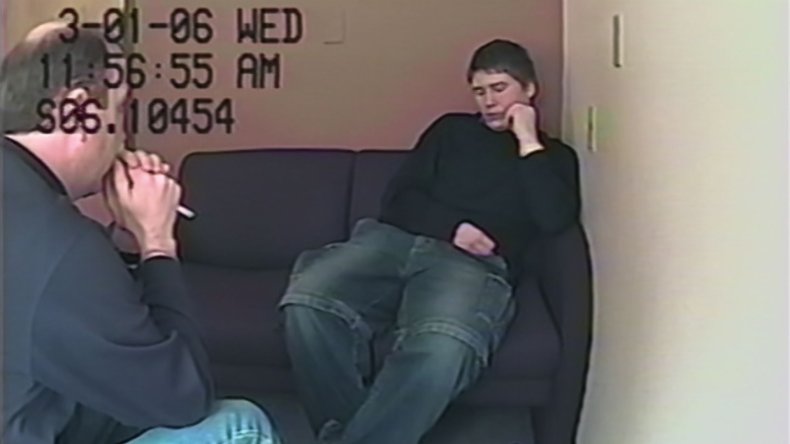 Dassey is in prison for life, with eligibility for parole in 2048. At that time, he will be 59 years old. Dassey went to prison in 2006 when he was 16 years old. Today, he is 29. He is currently located at Columbia Correctional Institution in Portage, Wisconsin.
Much of Dassey's argument for future release relies on the idea that he wrongfully confessed to Halbach's murder. In Making A Murderer, it's explained Dassey felt he'd go free if he just confessed, and was also intimidated into revealing details about the crime he did not know. At the time, Dassey was only 16 years old. After psychological testing, it was also found Dassey had the potential to be highly suggestible.
For both Avery and Dassey, there is still hope. Avery just won his right to appeal and could see a second trial. Even before a second trial, new evidence found to potentially free Avery could play a role in breaking down Dassey's conviction and the prosecution's story.
It was also noted that changes in the Wisconsin government could largely impact both men's sentences. The midterm elections last November saw a rise in Democratic seats in the Wisconsin House of Representatives, which Rolling Stone claimed could help encourage another look at potential wrongful convictions.