'Making A Murderer's' Steven Avery Begs For Support From Fans: 'Can You Hear Me?'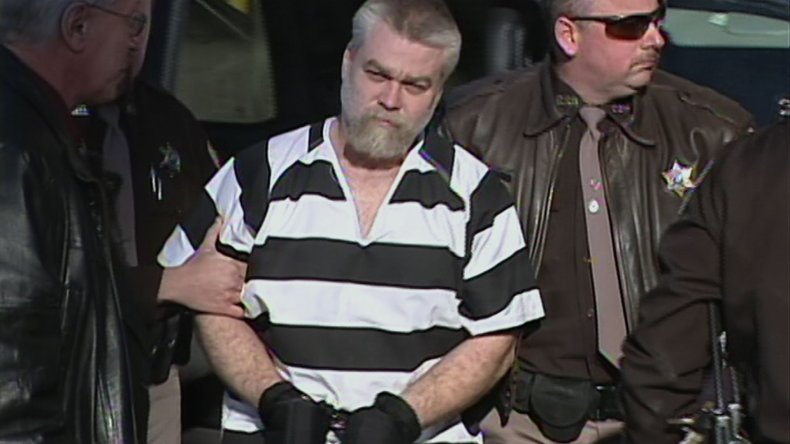 Making A Murderer subject Steven Avery released a letter to his supporters on Wednesday, and he's asking for extra support. The convicted murder, who claims he's innocent, said he's feeling like "giving up" in his fight for freedom. The written letter was published by his lawyer, Kathleen Zellner, on her Twitter account.
The message claims life behind bars is difficult for Avery. He addressed the letter to his "supporters." "There are times that I feel like giving up. I've been in prison 34 years as an innocent man. THIS IS NOT JUSTICE," he wrote. The total amount of time Avery has spent in prison is 34 years, though he has only been in jail for 16 years for the murder of Teresa Halbach.
It also points a finger directly at some of the people who helped land Avery in prison, seemingly including former Wisconsin district attorney for Calumet County, Wisconsin, Ken Kratz. "I was framed by corrupt prosecutors, bad lawyers, and crooked cops. I am fighting for my life. Can you hear me?"
This topic is widely discussed and analyzed in Netflix's Making A Murderer, which pitches the idea that both Avery and his nephew—Brendan Dassey, who is also in prison for the crime—are innocent of the murder. Part 2 shows Zellner testing theories and coming up with new pieces of evidence to hopefully exonerate Avery. If proven innocent, this would be the second time Avery has been convicted of a crime he had nothing to do with. Avery was priorly wrongfully convicted for a rape, and spent 18 years behind bars.
Avery still has a chance at freedom, and with Zellner, he's taking the steps to hopefully bring him a new trial. Dassey hasn't been as lucky, however, and has taken his case all the way to the United States Supreme Court, who rejected to hear it.
The letter continued and expressed how Avery's hopes for a free life do waver. "I need all the public support you can give me. I will not give up if you do not give up on me. Thank you for your support. Truth wins."
Avery has both supporters and critics who think he's guilty. Most who commented on the Twitter post with Avery's letter couldn't fathom how he is still in prison. Many asked Zellner to tell Avery that he does have supporters behind him.
Making A Murderer Part 2 was released in October. There is no confirmed Part 3 in the works, though it's possible the documentary series could be revived, especially if Avery wins a new trial.
This article has been updated to clarify the time Steven Avery has spent in prison.