'Making A Murder's' Steven Avery Sends Fourth of July Message To Supporters From Wisconsin Prison
Steven Avery sent a Fourth of July message to his supporters from a Wisconsin jail on Wednesday. The subject of Netflix's hit true crime series Making A Murderer wrote an artistic message alongside some illustrated characters from Looney Toons in a photo posted to his lawyer, Kathleen Zellner's Twitter.
The message wished his followers a safe holiday. It read: "To my supporters and their children, have a safe and happy 4th of July. Love with God, Steven Avery." Avery is currently behind bars for the murder of Teresa Halbach on October 31, 2002. Avery has maintained his innocence and Zellner's team is working to win him a new trial.
Avery's nephew, Brendan Dassey, is also in prison for the murder. Dassey did confess to the murder, though he now claims the confession was false. He has said that he was coerced into making up details about Halbach's brutal murder.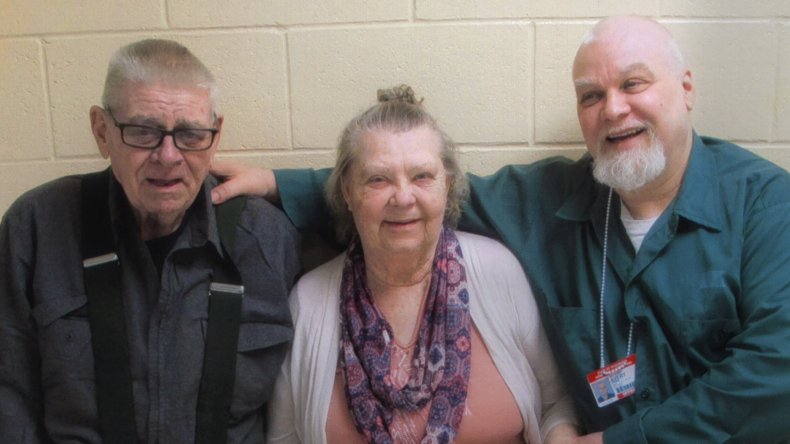 Two parts of Making A Murderer have aired, the most recent of which followed Zellner's quest to unearth possible new suspects in Halbach's murder. The lawyer presented a few theories, one of which points to other members of the Dassey family as possible killers. Part two also shows the process that Dassey went through to appeal his case, all the way to the Supreme Court. The highest level refused to see his case, meaning he can no longer appeal unless new evidence is presented.
In her Twitter post, Zellner urged supporters to "Never give up." Avery's supporters responded with well wishes and fighting words.
Avery's case made headlines back in February because of a bone fragment controversy. Zellner had asked to test parts of unidentified human bones with new DNA technology after Avery was promised DNA analysis as the technology grew stronger. It was revealed the Wisconsin Department of Justice returned the bones to the Halbach family. The bones were supposedly never tested for DNA evidence, and were never confirmed to be Halbach's.
At the time, Zellner told Newsweek the return of the bones was a violation of Wisconsin Law. "Our position remains the same: When any of these bones were returned to the Halbach's Wisconsin State law and due process were violated," she said. "The State has confirmed returning many of the bones to the Halbach's so the court should grant our motion to stay and remand."