Making Sense of Bridgegate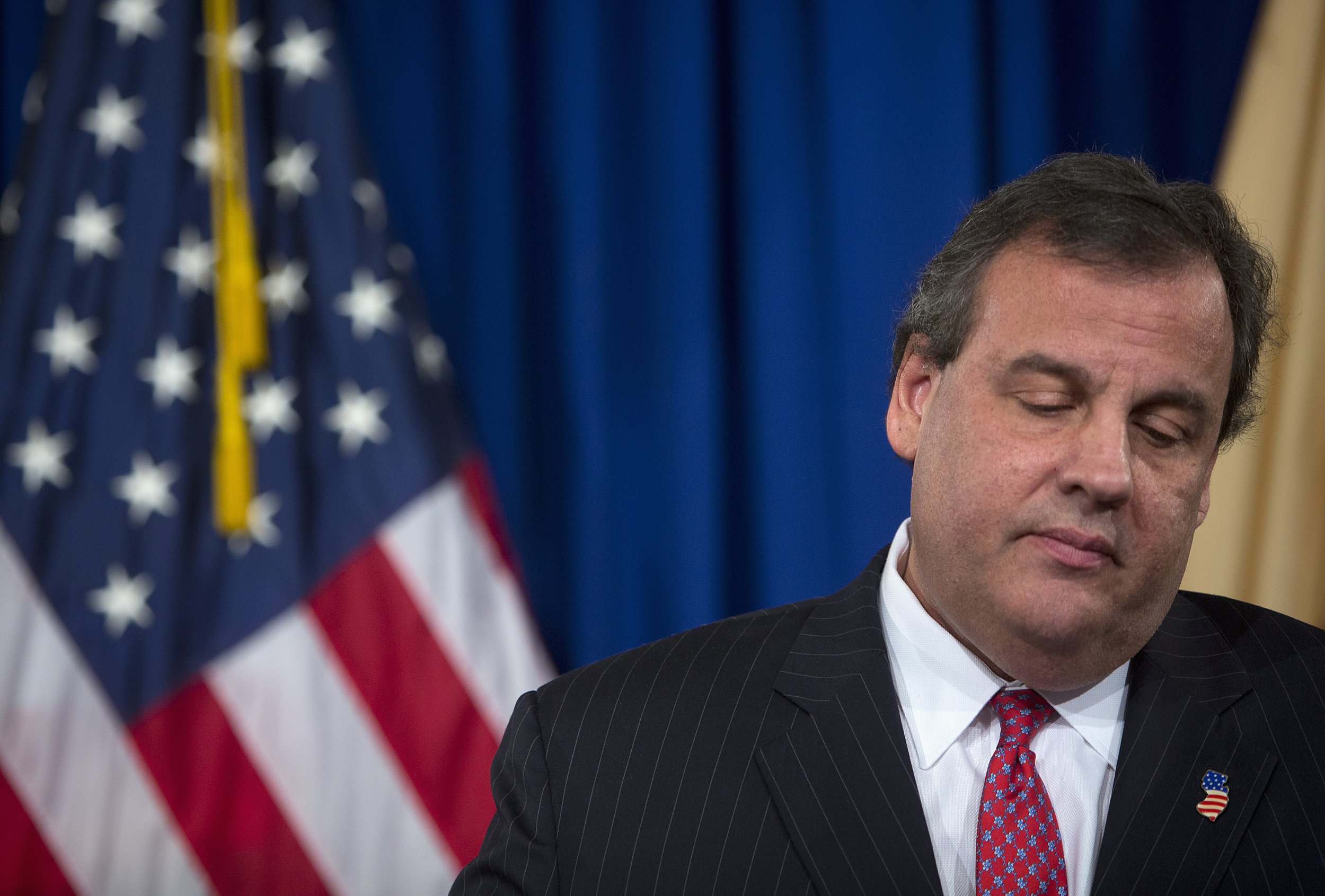 Political revenge by traffic jam is a great subject for late-night stand ups, but something about Bridgegate doesn't add up.
For months, the narrative of the scandal has been that Christie's aides and appointees shut down two access lanes onto the George Washington Bridge in Fort Lee, New Jersey as political payback because the town's Democratic mayor declined to endorse Christie's reelection bid.
Does that make sense? Why endanger public safety in Fort Lee for four days over an endorsement? Many other Democratic mayors didn't endorse Christie and the governor's administration didn't turn their towns upside down (at least not that we know of).
Fort Lee Mayor Mark Sokolich admits he was never strongly pressured to endorse Christie, while the governor insists that until last week, he couldn't pick Sokolich out of a line-up.
If that's true, why exact revenge on Fort Lee? And as if four days of paralyzing gridlock wasn't enough, the emails leaked to the press last week show Christie's allies tried to keep the gridlock going even longer. To many, Bridgegate points to more than small-time retribution. It looks like something bigger is at stake.
"Not even in New Jersey does that make any sense," said Bob Ingle, a political columnist for Gannett and the author of The Soprano State, a history of corruption in New Jersey. Political payback usually consists of taking grant money away from the offending politician, or costing someone a plum job on some state commission.
But inconveniencing an entire town for four days and putting lives at risk? "That would be a whole new level of payback," Ingle said.
Not only would it be an extreme revenge plot, but Ingle said it would be a stupid one. "We in New Jersey are smart enough to know the Port Authority isn't run by a local mayor," he said. If the Christie administration was hoping to deal Sokolich a political blow, this would be a very ineffective way of doing it.
It would also be a stupid reason for Christie's allies to put their necks on the line for the governor.
"These are smart gentlemen," Brian Murphy, a former reporter who personally knows Christie allies Bill Baroni and David Wildstein, the Port Authority officials who resigned last month over the scandal, told MSNBC on Sunday. "It's just hard for me to believe that people put themselves on the line for something like an endorsement."
If the endorsement theory turns out to be wrong, then what was actually behind Bridgegate?
Steve Kornacki of MSNBC has put forward a theory involving a massive redevelopment project that depends on access to the bridge in Fort Lee.
Kornacki and Murphy both used to work for Wildstein when he edited a political news site called PoliticsNJ.com. On his show Up with Steve Kornacki on Sunday, Kornacki posited that a billion-dollar redevelopment project a stone's throw from the Bridge was the true inspiration for the lane closures.
The project, which involves residential and commercial property as well as parking lots, is valuable largely because of its proximity to Fort Lee's three access lanes onto the bridge and the easy access to Manhattan they afford. Take them away, as the Port Authority did for four days in September, and the project loses value, maybe even the financing necessary to see it through.
It's a project that means a lot to Sokolich and was on his mind when the lanes shut down. In a September 12 letter to then-Port Authority executive director Baroni, the mayor wrote, "What do I do when our billion dollar development is put on line at the end of next year?"
"I find it hard to believe that would-be investors in this project weren't alarmed by the prospect that Port Authority officials had decided, without warning, to begin running experiments to see what would happen if local access to the GWB was temporarily, and then permanently, restricted," Murphy, who now works as a history professor at Baruch College in New York, wrote in an op-ed for Talking Points Memo.
Ingle thinks there may be something to this theory because there is so much money at stake. "Politics in this state gets down to money and jobs," he said. "Of all the theories that have been put forward [about Bridgegate], that one leads to money and jobs."
A second theory getting attention over the past few days comes from MSNBC host Rachel Maddow, who also found the endorsement storyline unconvincing, and went in search of a cause more worthy of such extreme revenge tactics.
Maddow alighted on a years-long feud between Christie and Democrats in the state Senate over appointments to the state supreme court. In New Jersey, judges on the state's high court are appointed to initial seven-year terms, after which the governor gives them a lifetime appointment until mandatory retirement at age 70. The second appointment is a formality.
But in 2010, Christie pulled the unprecedented move of refusing to reappoint a member of the state's high court, a Democrat named John Wallace, for no apparent reason other than he wanted to replace the left-leaning Wallace with a conservative. Senate Democrats were so incensed they refused to confirm any Christie appointees to the court. The stand-off reached fever pitch in August 2013, just weeks before the lane closures in Fort Lee.
Maddow found the timing of particular interest. The day before Christie's deputy chief of staff, the now-fired Bridget Anne Kelly, sent her infamous "Time for some traffic problems in Fort Lee" email, Christie had chosen not to re-appoint a second judge to the court. This time, he pulled a conservative justice off the bench so that she wouldn't be hauled over the coals by Democrats during her re-appointment confirmation hearing.
Christie was furious at the Democrats. It just so happens that the top Democrat in the Senate, Loretta Weinberg, represents Fort Lee.
Maddow's theory has drawn attention because it found a bigger target for Christie's revenge than a small-town Democratic mayor and one silly endorsement. But it is still unsatisfying to some, who point out that it would be an inefficient way to punish Weinberg, and that Weinberg was not -- as far as we know -- referenced in any of the emails or text messages between the people who orchestrated the lane closures.
Of course, it could all be about one little endorsement. It's possible the Christie administration really is that petty and that, as Ingle put it, "stupid." It's possible that other Democratic mayors who did not endorse Christie will come forward with tales of how their towns were targeted, too.
After all, support from Democrats was a big part of the Christie campaign's plan to win in a landslide last November. Christie aggressively showcased support from local Democrats and made a point of having supportive Democrats participate in his campaign stops.
"I am not surprised with claims the governor did not take kindly to a rebuke from the Fort Lee mayor," New Jersey political consultant Jonathan Jaffe told Newsweek. "But, this is New Jersey, where politics is a blood sport and things are not always as they appear."