Making Sense of Yahoo's Recent 'Spinoff'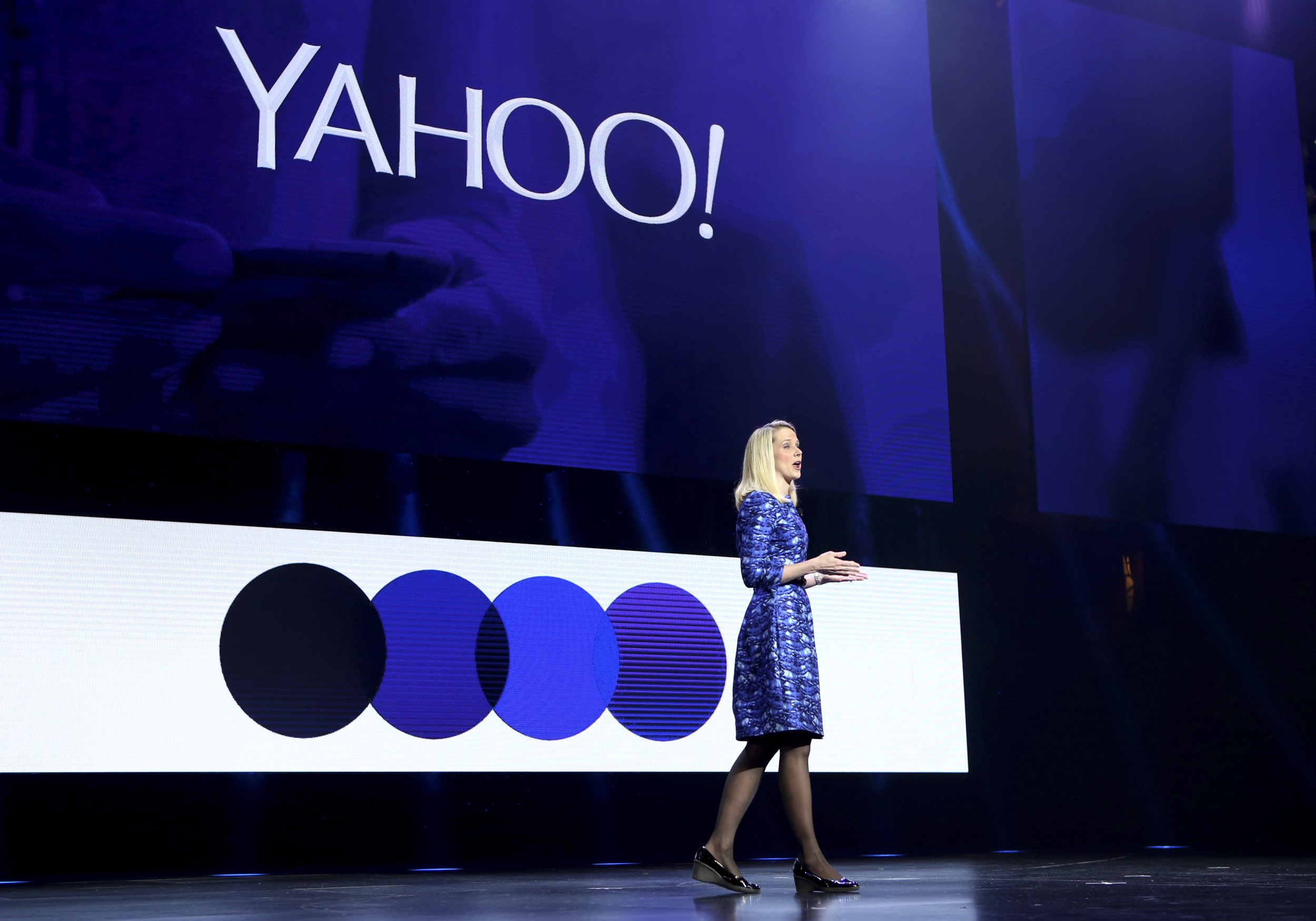 There has been a lot of noise surrounding Yahoo in terms of how the tech giant plans to cut itself up into pieces and sell the desired parts to interested suitors. Whether it is about Yahoo's highly valuable Alibaba stake or its "core business," the twists and turns have come on a daily basis, which can make following the news pretty disorientating.
To make sense of the madness surrounding Yahoo, CEO Marissa Mayer, Chinese e-commerce behemoth Alibaba (whose shares Yahoo bought in 2005, profiting many times over) and all the related news, here is a quick Q&A to get you up to speed.
So Yahoo is going under, right?
No, Yahoo is not going out of business, so you can rest easy and not worry about your Yahoo mail account and your Yahoo fantasy football league. A company that made over $4 billion in revenue last year doesn't go down in an instant. But it is still a sad fate for the erstwhile king of Silicon Valley (which once had a chance to buy Facebook and Google) to be carved up for its own survival.
And Marissa Mayer is getting fired? I kept seeing articles about her enormous severance package.
Mayer, beleaguered as she may be, has not gotten the ax—yet. She actually doubled down on her vow to stay at Yahoo and turn things around, in an interview with the Financial Times on Wednesday. Also, Yahoo's board agreed last week to keep Mayer around to right the ship.
So where did the reports of her insane, nine-digit severance package come from? The foundation for all these reports hinged upon a hypothetical: If Yahoo sold itself to a new owner, it may want a new person at the helm, so maybe it will fire Mayer or she will resign. USA Today reported last week that if Yahoo decides to let Mayer go, it will cost the company $158 million, but the San Francisco Chronicle said Wednesday the cost would be only $59 million.
The nearly $100 million difference is because Mayer's severance package is tied to the company's share price; the $158 million figure was derived from Yahoo's share price at the end of 2014, a robust $50.51. After 300-odd days, Yahoo's stock price has dived down to $34.40.
OK, Yahoo's not dying and Mayer's not getting fired. What is actually happening?
Here is the Spark Notes summary. To avoid a massive tax bill for its Alibaba stake—and, to a lesser degree, rejuvenate its slumping business somehow—Yahoo is splitting itself into two. One holds the 15 percent stake in Alibaba, worth about $31 billion, and the other is for everything else Yahoo holds.
The split has been an idea long in the making. Mayer announced in January that Yahoo planned to "spin off" (which just means creating a new company to streamline operations better) the Alibaba shares into a new company called Aabaco. The announcement was largely cheered by shareholders because a spinoff meant they would directly reap all the remaining profit from their Alibaba shares.
The spinoff is finally happening, but not in the way it was first announced. In fact, on Wednesday Yahoo agreed to create Aabaco not for the Alibaba stock but rather to spin off its "core business," a code word for "Yahoo everything"—its search engine, email services, the social media platform Tumblr and its plethora of media websites. The $8.5 billion stake in Yahoo Japan, the company's second most valuable asset, will also be part of the core business spinoff.
So why did Yahoo decide to can the Aabaco plan? Taxes got in the way. Yahoo has been asking the Internal Revenue Service to give it a tax-free ruling during the spinoff, but the IRS has given it radio silence throughout the process. Considering that the worst-case tax bill for Aabaco would have been $13.3 billion, the cool response from the IRS made Yahoo investors sweat. Despite Yahoo's decision to push forward in September, it ultimately blinked and did a reversal, coming up with the core business spinoff idea. Because the core business is valued at less than the Alibaba stake, the expected tax bill now will be about $5.3 billion at the very worst, according to Reuters.
Mind you, the newly proposed spinoff will not change anything for consumers. But for multibillion-dollar corporations like Verizon, which is interested in buying Yahoo, this spinoff will likely make picking the bones in Yahoo's carcass much easier.
So does the spinoff guarantee Yahoo will sell its non-Alibaba assets?
In a conference call Wednesday, Yahoo Chairman Maynard Webb said that "there is no determination by the board to sell the company or any part of it." So technically, Yahoo does not have a big "For Sale" sign on its lawn.
Or does it? Kara Swisher of Re/code, the top dog in reporting the inner workings of Silicon Valley (she also has maintained a chilly relationship with Mayer for years), says a sale is happening with Yahoo. As she puts it succinctly, Yahoo has now officially become a "tax trick and not a product company."