Making Wisdom Go Viral: How Chris Davis Leverages DIY Skills to Create a Well-Oiled RevOps Machine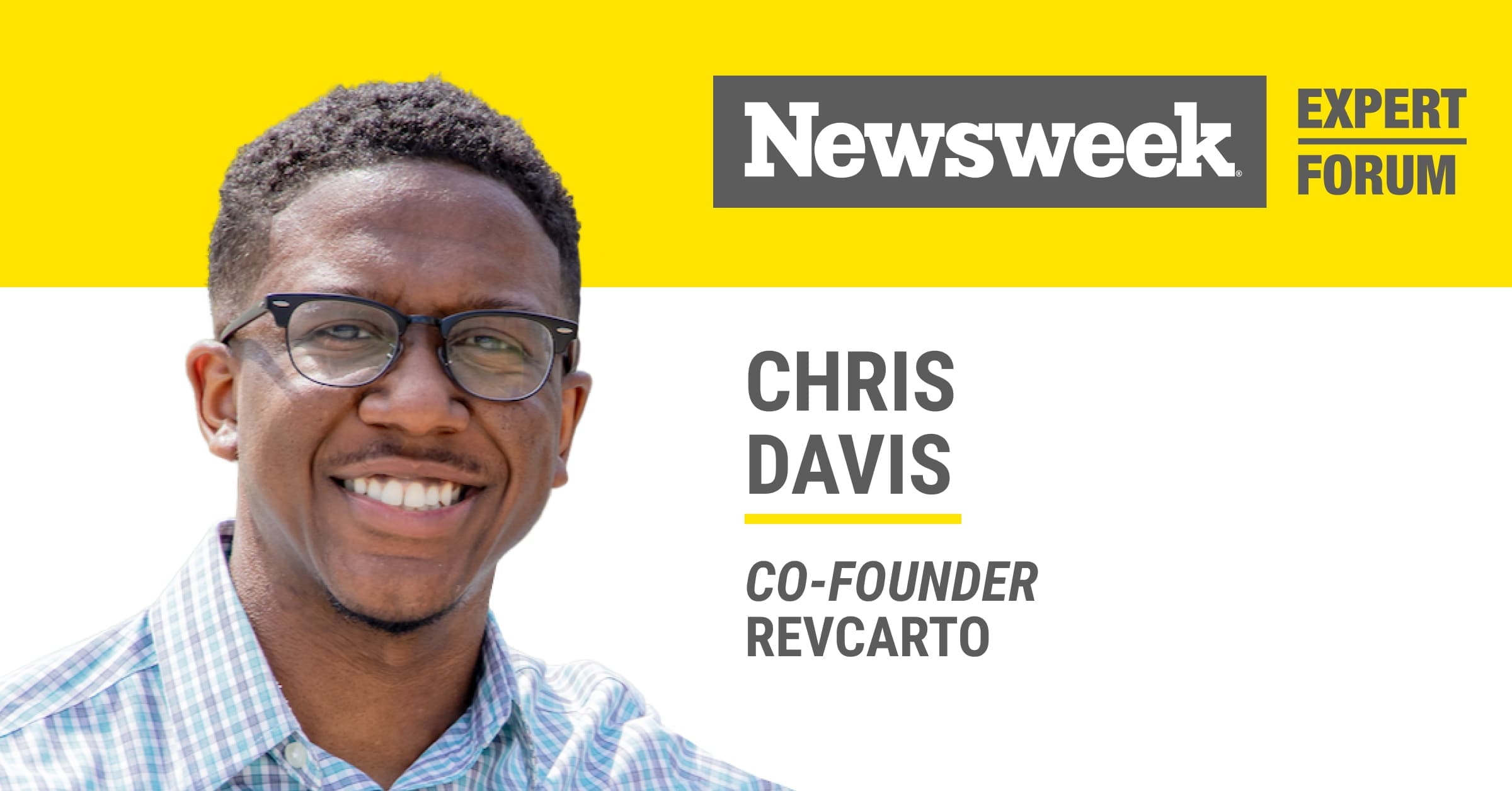 For some entrepreneurs, the isolation of the pandemic revealed a new mission. Here's how Newsweek Expert Forum member Chris Davis's commitment to sharing his knowledge with others attracted a dedicated following — and lucrative relationships.
When the pandemic began, Chris Davis, one-half of the team that founded Philadelphia-based inbound marketing firm Revcarto, was living with his parents. Less than four years out of college, Davis had done a stint working at Disney, first through the company's college program, and then in retail and as a trainer for incoming program members. Later, he held a multimedia position (graphic and instructional design) at Comcast. However, none of these suited his interests entirely, leading Davis to explore freelance opportunities in UX and UI design, SEO, social media marketing, and content creation.
Then, the pandemic hit. "I was living with my parents and couldn't go out much," Davis laughs. "So I was like, 'Let me lock myself in my room and do work.'"
Many of what are now Davis's most lucrative skills are self-taught — he says he's "not a big supporter of college," and learned most of his skills on YouTube. With "nothing to do but lean into social media" due to lockdowns, Davis began posting the kinds of videos that helped him learn these valuable skills. "I was posting educational content, following the Gary Vaynerchuk style — giving value and not really taking anything," Davis explains. "I was really pumping out content to help people learn web design, branding, and stuff like that, and people were liking it. So I started making a lot of quick friends on Instagram. And then I heard Gary talk about LinkedIn and TikTok.'" Davis quickly established a presence across all social media channels, providing innovative content to a growing audience.
At the time, platforms like TikTok were dominated by dancing videos, which made Davis's content unusual. He was making videos about how to use certain types of software, or strategies to earn income through self-taught digital skills, adding that his videos were "very tied to the pandemic, because people didn't have jobs and were struggling, looking for work." The relevance of Davis's content to people's lives at that moment helped him gain a following, which he leveraged into a podcast, "The Creative Brief," and then ultimately into his company Revcarto, which he co-founded with partner Jason Bramble in 2020.
Revcarto's success is built on many of the very capabilities Davis taught himself in his parents' home during the pandemic. Describing its focus as "RevOps," the company provides marketing and sales strategy, tactical execution, analytics and technology guidance to B2B organizations looking to sustainably improve and grow their bottom line. "What we do is identify the 'pain point' — whether a company has trouble with building their brand, getting leads, or closing deals," Davis explains. "Or the problem could be on the backend — getting repeat customers, business reviews, or reputational issues. We identify the issue, and then go in and fix it."
Davis credits his relationship with co-founder Jason Bramble, and the diverse skills each brings to the table, for the rapid success of Revcarto. "My partner has a very analytical and operational skill set, so we mesh well," Davis says. While Bramble can do things like set up CRMs and notice what's wrong in Salesforce or HubSpot, Davis focuses on building the brand, leveraging his skills with social media (including targeted ads) and content strategy, and developing compelling verbal and visual systems.
One skill Davis has been proactively honing, without any help from YouTube videos: communication. "A lot of times, clients want to hear from you before they reach out to you," Davis says. "So I always tried to beat them to the punch — asking something, or showing them something, or trying to schedule a meeting."
Davis recognizes that poor communication can cause a company to lose ground fast with clients. "I just never want to put off communicating until they reach out to me, because it doesn't look good," he says, acknowledging that the Revcarto team has mindfully put in the work to better anticipate client needs. "We want to constantly offer value to them so that they're getting everything they're paying for."