Malala Yousafzai, Activist and Nobel Prize Laureate, Announces Marriage on Twitter
Malala Yousafzai, a Pakistani activist and the youngest Nobel Peace Prize winner, announced that she was married in a small ceremony in England.
"Today marks a precious day in my life," the 24-year-old wrote on Twitter. "Asser and I tied the knot to be partners for life."
She continued that the couple celebrated through a small nikkah ceremony, which is a religious ceremony for Muslim couples to be wed under Islamic law, at their Birmingham home with family.
"Please send us your prayers. We are excited to walk together for the journey ahead," Yousafzai wrote.
Her new husband Asser Malik, is General Manager High Performance for the Pakistan Cricket Board from the city of Lahore, according to his LinkedIn page. It's unclear how long the couple has been together but they've been acquainted since at least June 2019.
The announcement from the advocate for girls' education and women's equality came five months after a British Vogue interview where she said that she doesn't understand why people have to get married.
"If you want to have a person in your life, why do you have to sign marriage papers, why can't it just be a partnership?" she said at the end of the article. Yousafzai also joked that her mother would tell her not to say things like that because "marriage is beautiful."
Although her comments sparked anger in Pakistan, the interview also focused on other subjects like Yousafzai graduating with honors from the University of Oxford with a degree in Philosophy, Politics and Economics during the pandemic in June 2020.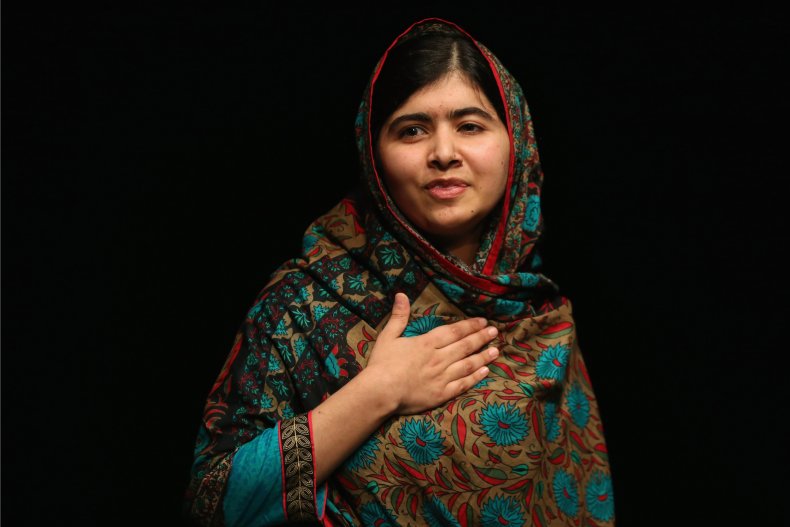 Yousafzai became known to the world after she was shot in the head by a Taliban gunman on a school bus at age 15 in a 2012 assassination attempt. The terrorist group began targeting her at age 11 for her refusal to comply with orders that banned girls from going to school.
That year, she launched the Malala Fund, a global girls' education charity, and at 16 she spoke about the need for gender equality at the United Nations.
When she was 17, Yousafzai wrote a memoir detailing her life and experiences called "I Am Malala: The Girl Who Stood Up for Education and Was Shot by the Taliban." In 2014, she became the youngest Nobel Peace Prize laureate.
Fans and followers of Yousafzai expressed their congratulations to the activist for her union on social media. The activist liked a number of good wishes including messages from Canadian Prime Minister Justin Trudeau, Deputy Secretary-General of the United Nations Amina J Mohammed and the Malala Fund.