Malaria Vaccine Shown to Prevent Disease in Kids for 18 Months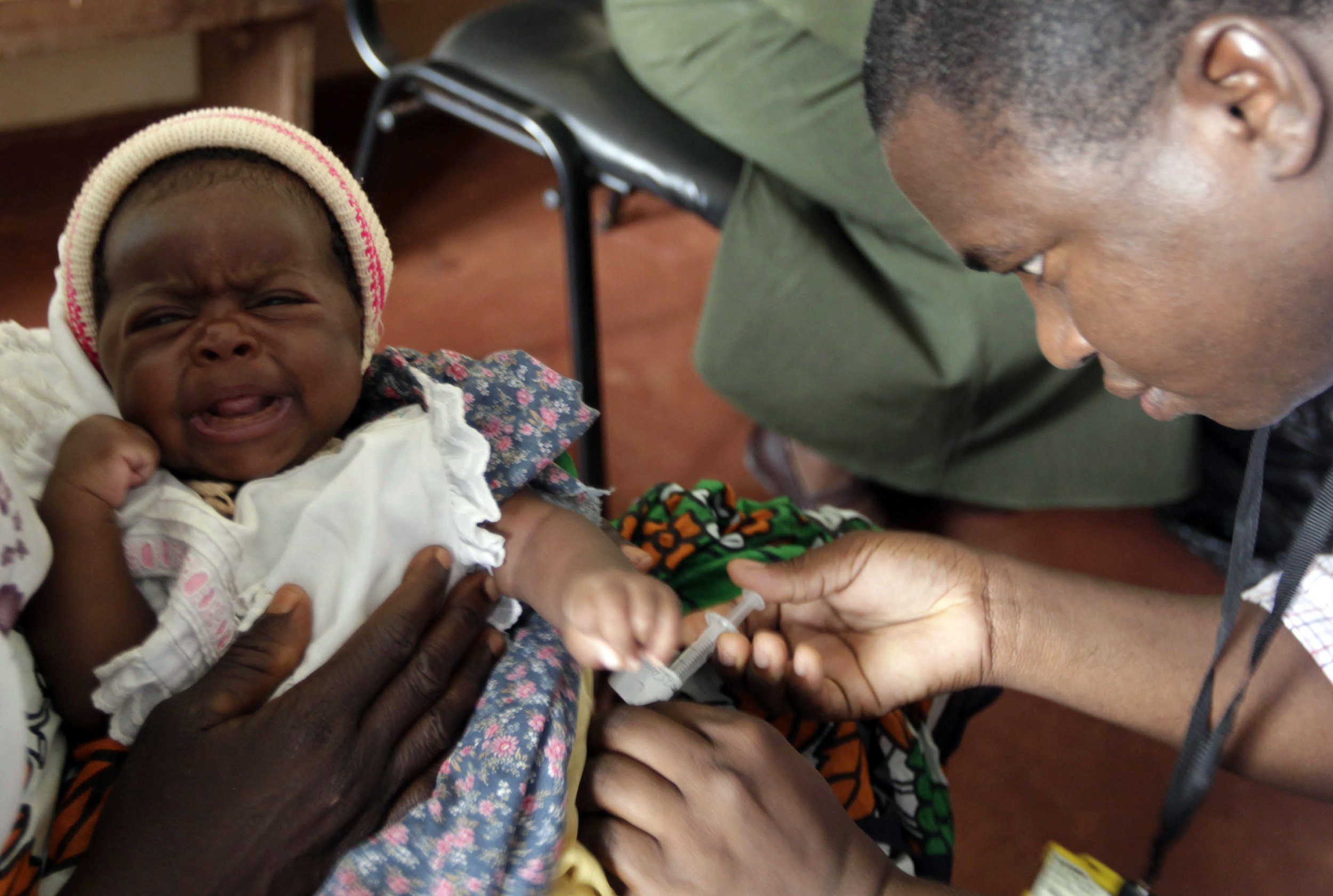 Scientists have been trying to develop a vaccine for malaria for decades, and now they're one step closer to success. Results released Tuesday from an ongoing massive clinical trial of GlaxoSmithKline's vaccine found that it was capable of preventing clinical malaria in infants and young children for up to eighteen months. The vaccine was especially effective at controlling the disease in populations where transmission rates were highest.
Malaria, an entirely preventable and treatable disease, killed one child almost every minute in 2012. An estimated 3.4 billion people—half the world's population—are at risk of contracting the disease. Despite international efforts that have reduced the incidence of malaria by 42 percent globally since 2000, one count puts its death toll at over 1 million people each year. Some 90 percent of the victims are in sub-Saharan Africa.
The latest findings, published in the journal PLOS Medicine, show that while the effectiveness of the vaccine diminishes over time, it still protects against clinical malaria for up to 18 months. Prior results, as reported by the The New York Times, showed that in a study group of young children who were 5 months to 17 months old when first vaccinated, the incidence of clinical malaria dropped 46 percent compared to a control group. Among younger infants, age 6 weeks to 12 weeks, the rate dropped 27 percent.
If approved, the vaccine—called RTS,S—will be the first ever to immunize on a large scale against a disease-causing parasite. It is already the first vaccine of its kind of be evaluated in such a large-scale real-world study among affected populations in Africa. Parasites are much harder to immunize against than viruses or bacteria, The Times explains. The RTS,S vaccine functions by destroying the parasite very early, before it begins multiplying in the liver and cycling back into the bloodstream, where it would infect red blood cells.
Last week, after nearly 30 years of research, GlaxoSmithKline filed an application for approval of RTS,S with European regulators. If approved, RTS,S could be administered in a mass vaccination program in sub-Saharan Africa as soon as 2015, according to the Wall Street Journal.