Malawi Bans Witchdoctors in Bid to Halt Albino Killings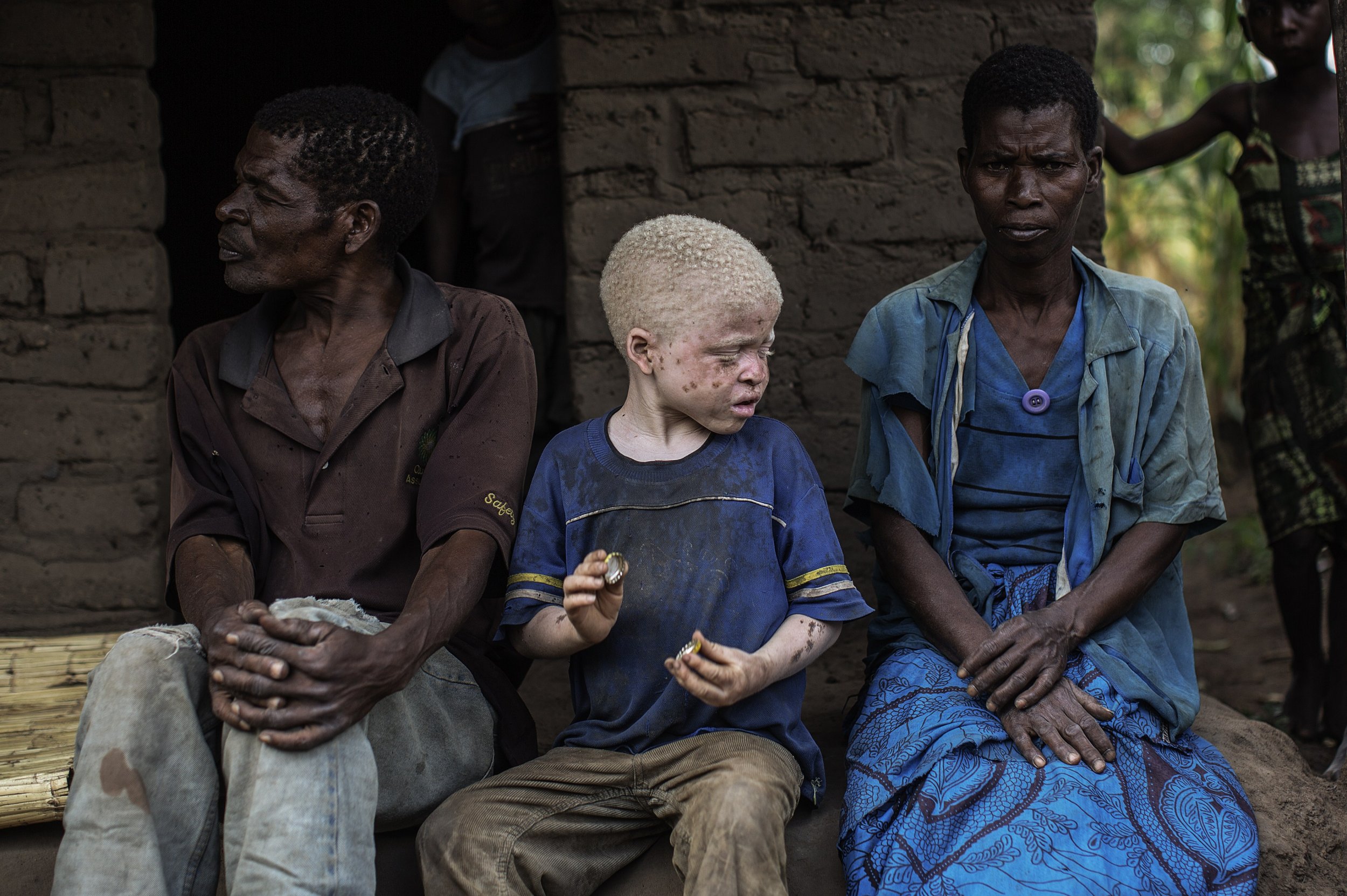 Malawi has banned witchdoctors and other traditional healers from working in the country in a bid to halt a spate of killings of albinos.
Albinos, who usually have pale skin, hair and eyes due to a lack of the pigment melanin, have been targeted in Malawi as some believe that using their organs or body parts in traditional medicine has healing powers or can confer wealth. Police in Malawi have recorded 65 cases of attacks on albinos since late 2014, including murders, and the United Nations warned in April that people with albinism in Malawi are "an endangered people...facing a risk of systemic extinction over time if nothing is done."
A Malawian court in the northern city of Mzuzu made the ruling on Wednesday after a case was brought by three complainants against two witchdoctors, AFP reported. The complainants brought the case after seeking the witchdoctors' services but failing to get results: one was promised that a lover who left her would come back and another that a robber would return her stolen belongings. One of the complainants, Oswald Phiri—who has an albino cousin—said that he believed that "all the killings [of albinos] are stemming from witchdoctors."
About 10,000 albinos live in Malawi, according to the U.N. Malawian President Peter Mutharika told the BBC in May that the killing of albinos was motivated by "superstition, foolishness and ignorance" and said he would consider increasing prison sentences for people behind the attacks.
Malawi is not the only African country where albinos face persecution. The U.N. estimates that about 75 albinos have been killed in Tanzania since 2000. Murders of albinos have also been reported in Burundi.
Malawi, a landlocked country in Southern Africa, is currently ranked as the poorest nation in the world according to GDP per capita figures from the World Bank. Like other countries in the region, Malawi is suffering food shortages due to a severe drought affecting multiple countries in southern Africa. President Mutharika declared a state of national disaster in April as the U.N. estimated that about 2.8 million Malawians—almost one in five of the population—face food insecurity.