Malawi: HIV-Positive Man Sentenced to Two Years of Hard Labor For Underage Sex and Sexual 'Cleansing'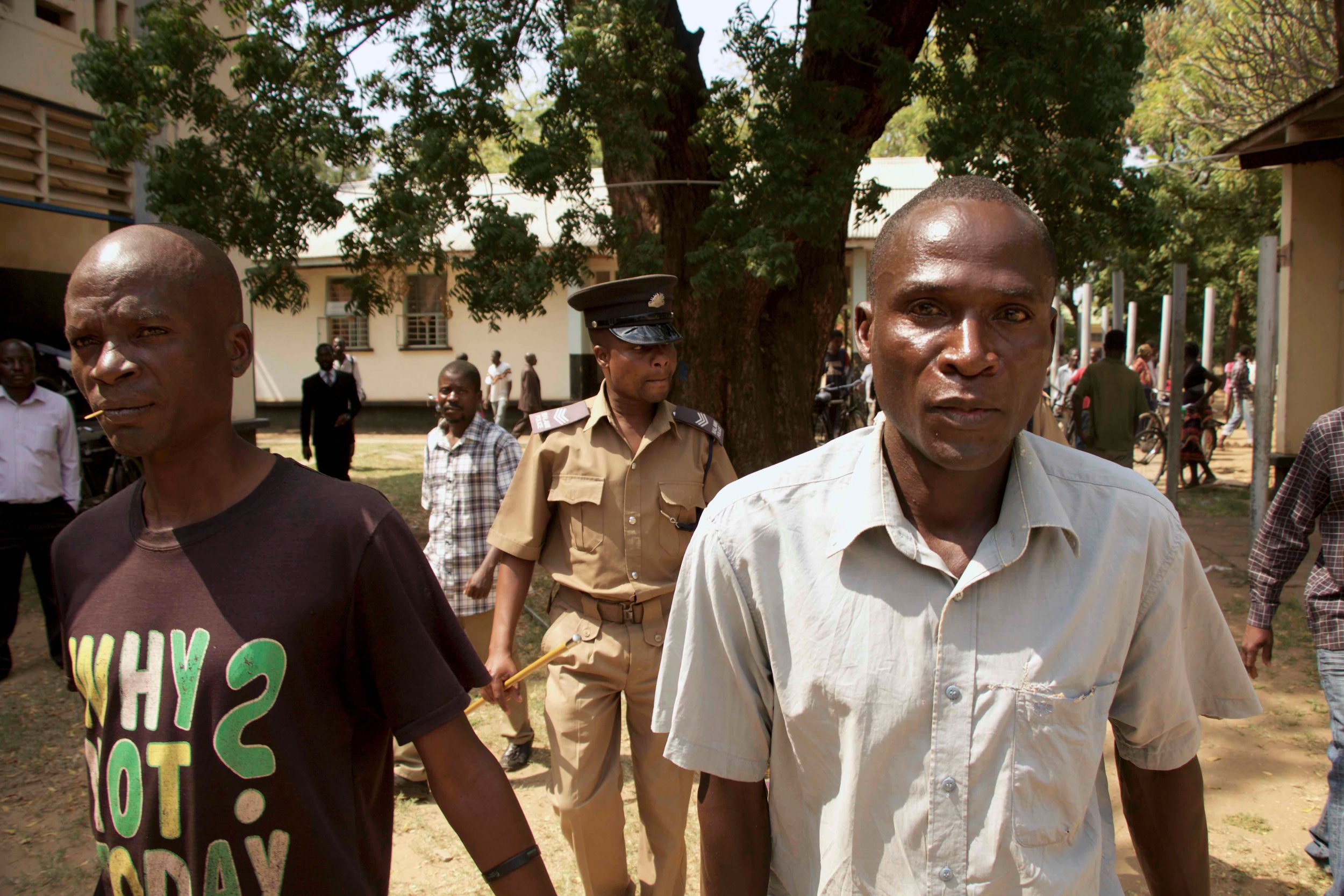 A Malawian court on Tuesday sentenced a HIV-positive man who had sex with more than 100 women in ritual 'cleansing' practices to 24 months of hard labor.
Eric Aniva, 45 and from Nsanje district in southern Malawi, was convicted of "engaging in harmful practices," including having sex with women after their husbands had died.
Aniva told a BBC reporter in July that he had had sex with 104 women and girls, some as young as 12, in his role as a "hyena"—a term used by some communities in southern Malawi to denote a man paid by families to undertake sexual rituals with their female members.
The practices include having sex with young girls following their first menstruation in order to "shake off the dust" of the girl's childhood. Aniva would also have sex with recently widowed women in order to prevent misfortune coming upon the community, which is what some clans in southern Malawi reportedly believe.
Aniva said that he received between $4-7 for each sexual act and that he did not inform the girls' families that he was HIV-positive before they paid for his services.
The report sparked public outcry and Malawian President Peter Mutharika ordered Aniva's arrest in July. The president had wanted Aniva to be tried for defiling young girls, but none would testify against him, and he was charged with "harmful cultural practice."
His lawyer, Michael Goba Chipeta, said he intended to appeal.
"Despite the allegations that were made as to hundreds of women that were violated or used, not even 10 or five were brought to court to testify that this guy violated us or forced us to do this," said Chipeta, according to Voice of America.
Malawi passed its Gender Equality Act in 2013, which outlawed the practice of ritual cleansing of widows. Child marriage in the country was made illegal in 2015, with the age limit raised from 15 to 18.