Where Is MH370? Search Set to Resume One Year After Government Called Off Investigation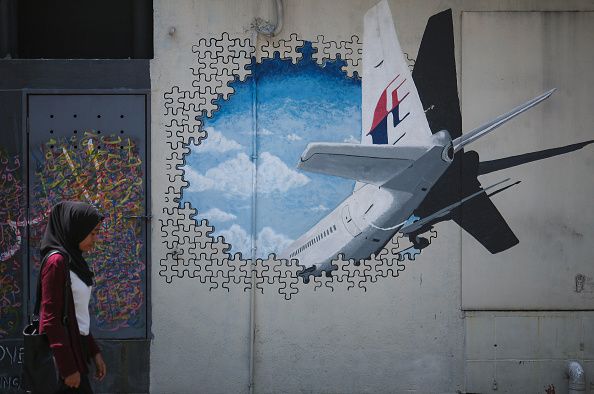 The search for Malaysian Airlines aircraft MH370 is back on, nearly four years after it first went missing in March 2014, and one year after Malaysian officials called off the underwater search for the plane.
This month, a Texas-based oceanic exploration company will set out to crack one of aviation's greatest unsolved mysteries, launching a new search in the southern Indian Ocean. Additionally, a Norwegian research vessel is scheduled to arrive in the search area by this weekend to pick up a new search effort in a nearly 10,000-square-mile area, according to the New Straits Times.
The U.S. company, Ocean Infinity, will look for fragments that belonged to Flight MH370, which disappeared with 239 people on board while traveling from Kuala Lumpur, the Malaysian capital, to Beijing. Nearly four years later, the aircraft remains missing, and no one knows why it disappeared in the first place.
Malaysia worked with the governments of Australia and China for three years to look for the plane, and in January 2017 officials announced that the deep-sea search for the aircraft remnants had been indefinitely suspended.
"Despite every effort using the best science available, cutting-edge technology, as well as modeling and advice from highly skilled professionals who are the best in their field, unfortunately, the search has not been able to locate the aircraft," the statement from officials read. "Accordingly, the underwater search for MH370 has been suspended."
The suspension has been lifted on a "no cure, no fee" basis, meaning Ocean Infinity will be paid on a sliding scale, depending on what the search finds and how quickly it makes progress. The government will pay a $20 million reward if the company finds debris in the first 1,930 square miles, $30 million for the subsequent 3,860 square miles, and so on, according to Malaysian Transport Minister Datuk Seri Liow Tiong Lai. The 90-day search will focus on finding the plane's black box, which could help answer some questions about how the aircraft went down.
The Norwegian vessel the Seabed Constructor also will search for debris and other evidence that could shed light on the mysterious disappearance, and researchers have pledged to provide information to the families of those who disappeared on a weekly basis.
March will mark the four-year anniversary of MH370's disappearance, in which little concrete evidence has pushed the investigation forward. The news of the renewed search will likely offer comfort to the families and supporters who have continued to demand more effort from their respective governments to solve the mystery.
"It is incomprehensible that they would give up right now," said Grace Nathan, whose mother, Anne Daisy, was on the flight, to The New York Times in 2017. "I can't imagine living the rest of my life accepting that people just disappeared into thin air."