Muslim Militants Planned Attack on Beer Festival: Malaysian Police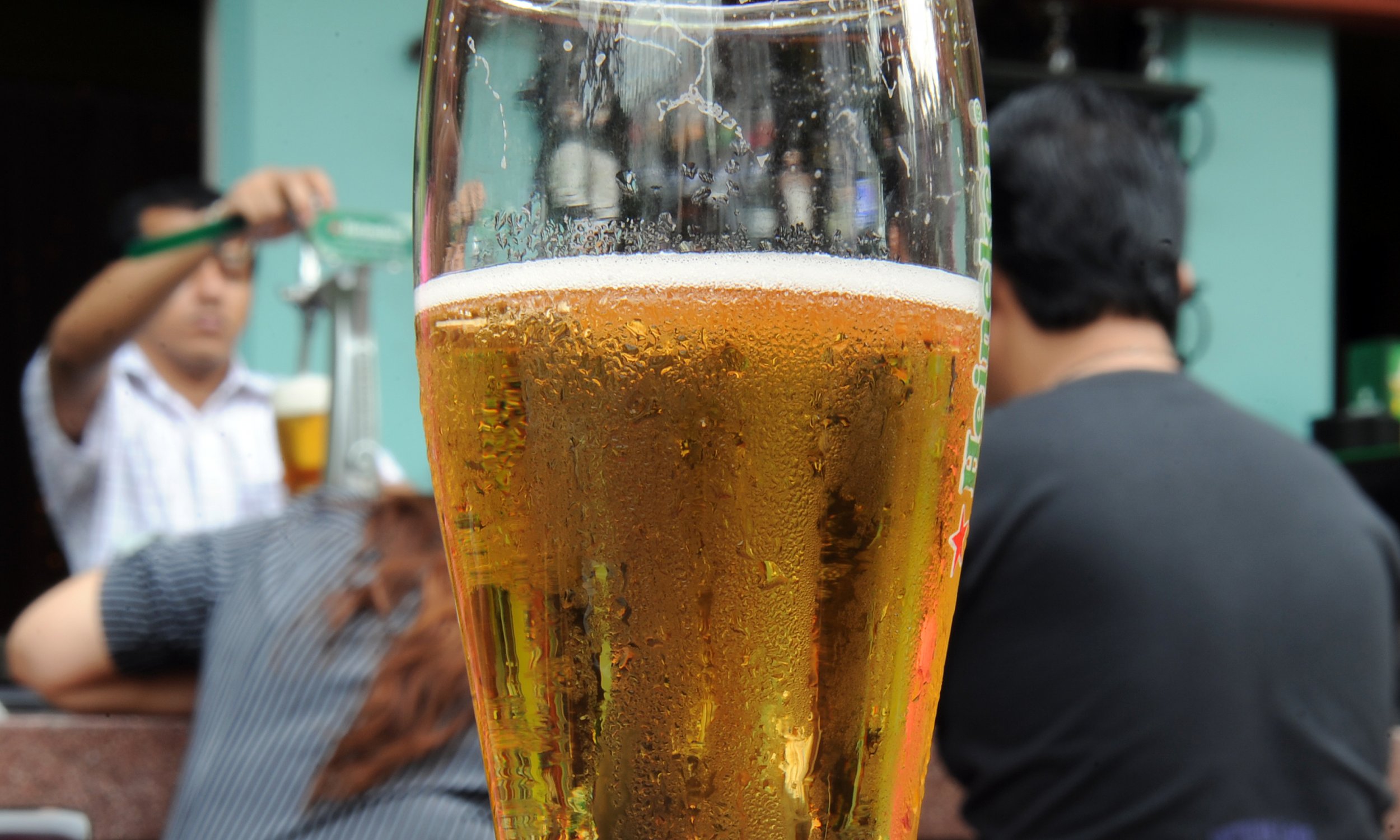 Malaysia's first ever craft beer festival was axed because of a direct Islamist militant threat to the event and not because of criticism from conservatives in the Muslim-majority Asian nation, local police have claimed.
Malaysia's police chief Mohamad Fuzi Hurun said police had intelligence that radical Islamist militants were planning to disrupt the festival, the sixth annual event, because of its perceived association with Western culture.
"To avoid any incident beyond our control, police have to be proactive by objecting to the organizing of the festival in order to ensure public safety and security," Harun said in a statement.
This event was set to include 250 types of beer from 43 independent breweries in 12 countries, and has grown in popularity. Its initial gathering, in 2012, drew only 200 people—this year, organizers were estimating 6,000.
The organizers of the festival had expressed disappointment that it had been cancelled, but said it was because of sensitivities in the country, and not because of security.
"At our meeting with DBKL officials, we were instructed to cancel our event as there are issues with the licensing. We were further informed that the decision was made due to the political sensitivity surrounding the event," the statement added. "We regret any inconvenience caused to our patrons, partners and sponsors, and thank you for your unwavering support over the last week."
This year's production came under fire from the Pan-Malaysian Islamic Party, which said it could lead to un-Islamic acts such as sex outside of marriage, criminal activity and even rape. The beer festival would turn the city into "the largest vice center in Asia," said Dr. Riduan Mohd Nor, a senior party figure.
Time Out magazine, which publishes an edition in Kuala Lumpur, also criticized the cancellation: "The party poopers have won again," it wrote.
Roughly 20 million of Malaysia's residents are Muslims, meaning that by Malaysian law they are forbidden from consuming alcohol. But alcohol is sold widely in the country and non-Muslims are free to consume it.
Islamists in Malaysia have protested other events, such as festivals and concerts, that include alcohol and are viewed as Western imports.
Like its Asian neighbor Indonesia, Malaysia is battling the presence of militants inspired by the Islamic State militant group (ISIS). Last August, Malaysian police prevented a major extremist attack targeting a series of sites around Kuala Lumpur, just a day before the country's independence day.
Authorities detained three suspected Islamic State militant group (ISIS) operatives ahead of the plot to target the national public holiday. It would have seen the militants target a Hindu temple, entertainment complexes and police stations in the city.
Since the beginning of 2013, Malaysian authorities have detained more than 300 suspected extremists with links to ISIS as Asian countries try to battle growing radical Islamism among its Muslim populations.