Malaysia Flight 17 Victim Found With Oxygen Mask, Dutch Government Says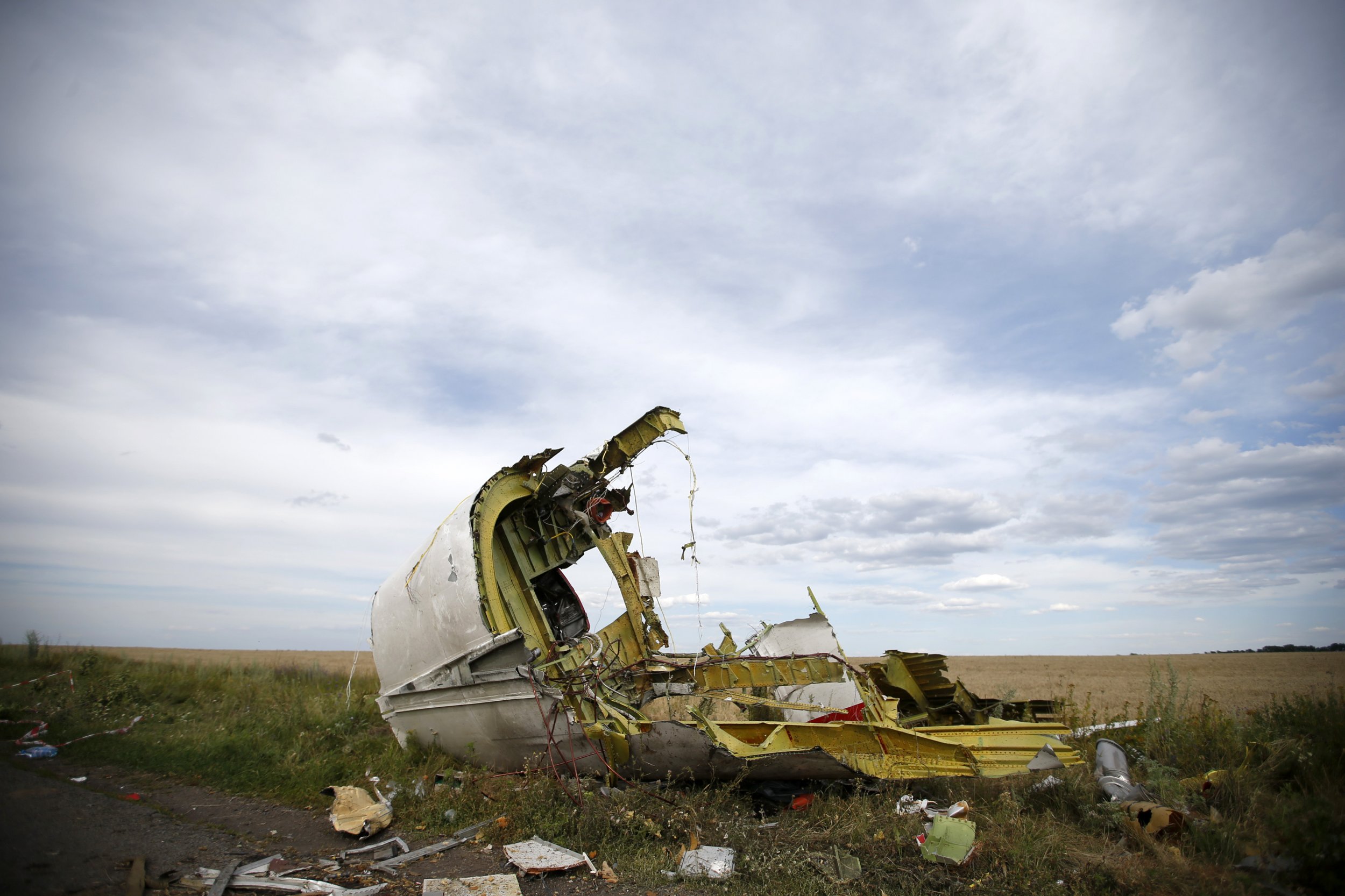 One of the passengers on Malaysia Airlines Flight 17 was found wearing an oxygen mask, suggesting not every passenger on board died instantly when the plane was shot down over Ukraine in July, according to a Dutch minister.
Foreign Minister Frans Timmermans spoke about the oxygen mask during an interview on Dutch television program Pauw on Wednesday. Timmermans, who made an impassioned speech before the United Nations Security Council in July, days after the plane was shot down, will shortly leave his position as foreign minister to start work with European Commission President Jean-Claude Juncker.
"But do you know that someone was found with an oxygen mask on their mouth, and so they had the time to put it on," Timmermans said on the program.
Timmermans also said that "nothing could be ruled out about the 298 victims' final moments" and that the passengers would not have seen the missile hit the plane, the BBC reports.
After his comments, the Dutch government released a statement on Thursday saying Timmermans "regrets" that the families of the victims were not informed before the new information about the crash was found out. The victim in question is not a Dutch national.
"The MH17 disaster goes to my heart," Timmermans said in the statement. "The last thing I want is [to] any way aggravate their suffering."
A preliminary report on the crash, published in September, said damage to the plane was "consistent with being punctured by high-energy objects." The report doesn't include any information about oxygen masks. It was believed all passengers and crew died instantly when the plane was struck.
The crash of the plane killed all 298 people on board when it was shot down over Ukraine on July 17. The majority of them were Dutch. The plane was flying at 33,000 feet when it was struck over territory in Ukraine held by pro-Russian rebels, but rebel leaders denied any responsibility.