Malaysia Foiled Militant Attack on Saudi Royals Ahead of King Salman Visit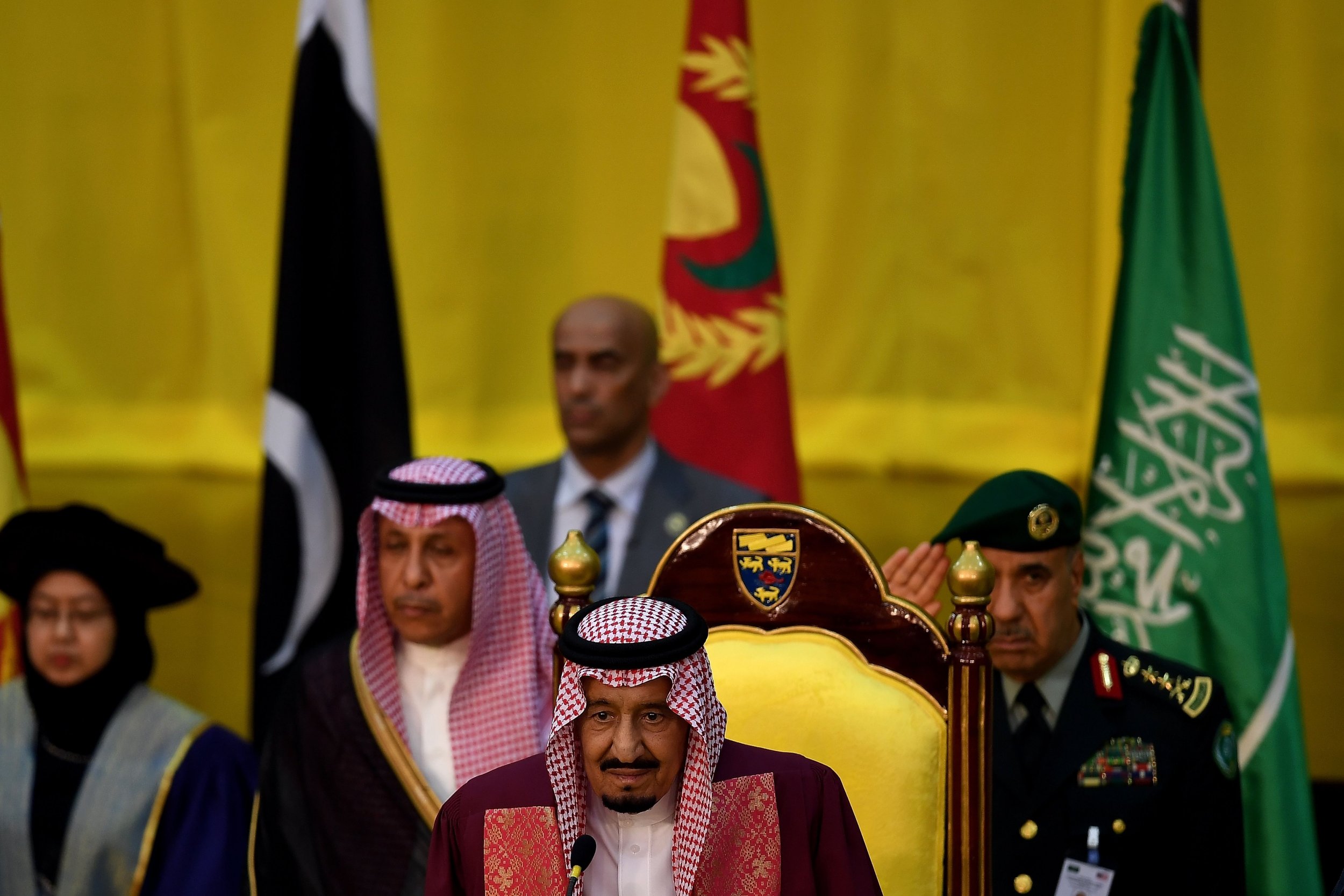 Malaysia foiled a militant plot to attack Saudi royals on their visit to Kuala Lumpur last month, arresting seven suspects who were directed by a fighter for the Islamic State militant group (ISIS), the country's police chief said on Tuesday.
Inspector General of Police Khalid Abu Bakar said the country's counter-terror police raided and captured the seven men just days before King Salman arrived in the country for a state visit on February 26.
"They were planning to attack Arab royalties during their visit to Kuala Lumpur. We got them in the nick of time," he told reporters.
The chief identified the suspects as four Yemenis, two Malaysians and one Indonesian, who were held following individual raids between February 21 and 26. Authorities detained them for suspected links to radical Islamist groups, including ISIS.
Read more: Saudi King Salman's Bali beach holiday turns into military exercise
On Sunday, Khalid said a known ISIS militant, Mohamad Wanndy Mohamad Jedi, was instructing the men to carry out a vehicle bomb attack before joining ISIS' ranks in Syria, The Straits Times reported.
"They were ordered to prepare a large-scale vehicle-borne improvised explosive device for attacks in Malaysia before making their way to Syria to join ISIS there," said Mr Khalid in a statement yesterday. "The Indonesian man was previously deported from Turkey after attempting to illegally enter Syria."
King Salman visited Malaysia as part of a month-long tour of Asia that included China, Indonesia, the Maldives and Japan. Security preparations for his trip were extensive by the standards of any world power, with his entourage numbering 1,500, and including 25 princes and 10 ministers, who traveled on nine passenger jets. Indonesia guarded the Saudi delegation with at least 2,500 police and military personnel, as well as naval ships docked off of the island of Bali for a break between his visits.
The arrests in Kuala Lumpur come after raids in January brought the arrest of three men suspected of ties to ISIS. One of the suspects, a 38-year-old from Malaysia, had posted plans for a bomb attack in Kuala Lumpur on Facebook.
ISIS claimed its first attack on Malaysian soil in June last year, when a man threw a grenade into a crowd at a bar on the outskirts of the Malaysian capital, injuring eight people. In August last year, Malaysian police said they had prevented a major extremist attack targeting a series of sites around Kuala Lumpur, just a day before the country's independence day, detaining three ISIS suspects.