Malaysia Foils ISIS Attacks on Eve of Country's Independence Day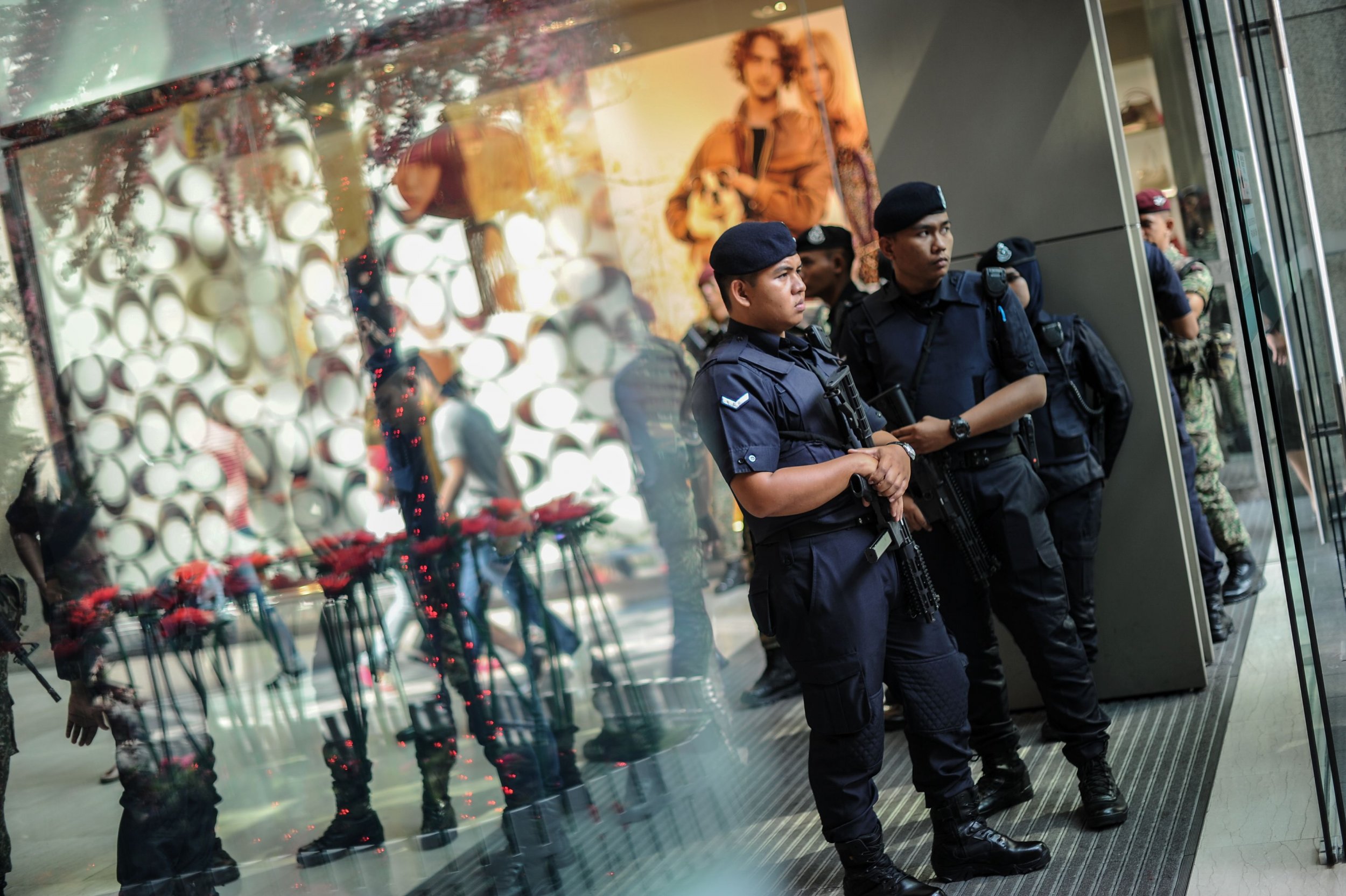 Malaysian police said Wednesday they had prevented a major extremist attack targeting a series of sites around Kuala Lumpur, just a day before the country's independence day.
Authorities detained three suspected Islamic State militant group (ISIS) operatives ahead of the national public holiday.
The country's top police chief Khalid Abu Bakar said that the men had close links with a notorious Malaysian militant fighting for the group in Syria known as Muhammad Wanndy Muhammad Jedi, who they believe gave the three men orders to carry out the attacks.
He said that the three men, a truck driver, a drink seller and a butcher, plotted their travel to Syria following any successful attack on the Malaysian capital, according to the Associated Press.
It would have seen the militants target a Hindu temple, entertainment complexes and police stations in the city. Authorities also discovered a grenade and a handgun from one of the suspects.
The country celebrates its 59th National Day on Wednesday, with a large parade running through the city.
In June, militants conducted a grenade attack on a bar near Kuala Lumpur. Police said that Muhammad Wanndy had ordered that attack as well, in what was the first attack planned by the group on Malaysian soil.
Malaysia introduced a new security law in August that allows the country's prime minister to call a state of emergency in any part of the country at threat from extremism. Such a state of emergency would allow the country's security forces to impose curfews and use greater force.
The group also claimed responsibility for an attack in the Indonesian capital Jakarta in January, in which seven people were killed, five of whom were attackers.