Male Director Accuses Weinstein of Forcing Him Off a Movie for Refusing to Cast a More 'F*ckable' Actress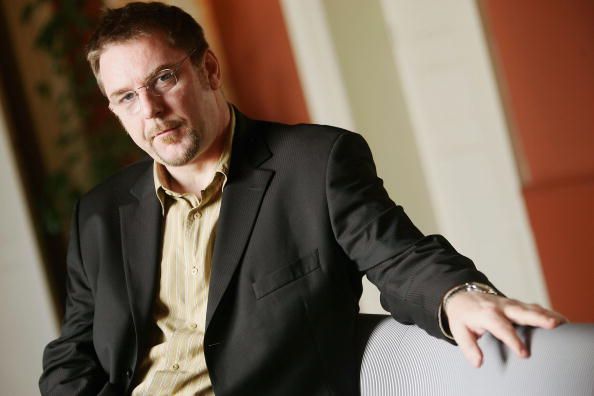 Dozens of women have now stepped forward to say they were sexually harassed or assaulted while working with Harvey Weinstein. Men have reacted to the allegations with statements denouncing the former film producer—but now a male has revealed his own career-altering story about Weinstein.
Though the director Michael Caton-Jones wasn't the target of harassment or assault, he told BuzzFeed News he was forced off a project because the producer didn't think the actress he picked as his lead was "fuckable." The altercation between the director and Weinstein led to a manipulated parting of ways, Caton-Jones said, and to the casting of a different actress, Asia Argento, who has accused Weinstein of rape.
Two decades ago, Caton-Jones was ready to direct the 1998 crime drama and romance B. Monkey, a Miramax production being co-executive produced by Harvey and Bob Weinstein. "The basics of the deal was we were going to find an unknown and we were going to cast her as the lead in the film," Caton-Jones told BuzzFeed News. "There was extensive casting. We saw many, many girls, maybe 100 or so. And I ended up—I thought Sophie Okonedo would have been great for the part."
But Weinstein disagreed. "Harvey kept saying to me, 'Do you think she is fuckable?,'" Caton-Jones said of a meeting they had after he introduced Weinstein to Okonedo. "That was what the deal was all the time. I said, 'She is the best actress for the job, Harvey.' And we started arguing about it. It was only when I said to Harvey, 'Don't screw up the casting of this film because you want to get laid,' whereupon he went mental."
Caton-Jones said that Weinstein essentially forced him off the project by telling the press he had walked off the set. "I was furious after being kicked off my film, and I told them all about what happened," Caton-Jones recalled of comments to Variety when asked about his departure. "I told them about the harassment claims, and I said 'Here is your quote: I don't cast films according to Harvey Weinstein's erection,' and they just laughed."
Another story from behind the scenes of B. Monkey was recently revealed by The New Yorker 's investigation into years of harassment and assault allegations. Argento told the magazine that she was brought to a hotel room empty save for Weinstein on the pretext of a party in 1997. Weinstein reportedly changed into a bathrobe and asked her for a massage before forcibly performing oral sex on her. The producer "terrified me, and he was so big," Argento told The New Yorker. "It wouldn't stop. It was a nightmare." She was concerned about his influence on her career. "I know he has crushed a lot of people before," Argento said. "That's why this story—in my case, it's 20 years old, some of them are older—has never come out."
But now it has, as have allegations from so many other women. Caton-Jones' story is hardly similar. He was not personally made a victim. Still, he's a rare male voice in Hollywood to detail what would happen when you defended an actress from Weinstein.
"I was the stupid one who stood up and told him to go to hell," Caton-Jones told BuzzFeed News. "I stood up to him and told him to go fuck himself. And I got a lot of support from a lot of people when I did that, but you know, I didn't make the film, so he won."