Male Escort Exposes 36 Gay Priests in File Sent to Vatican Containing Explicit WhatsApp Chats and Erotic Photos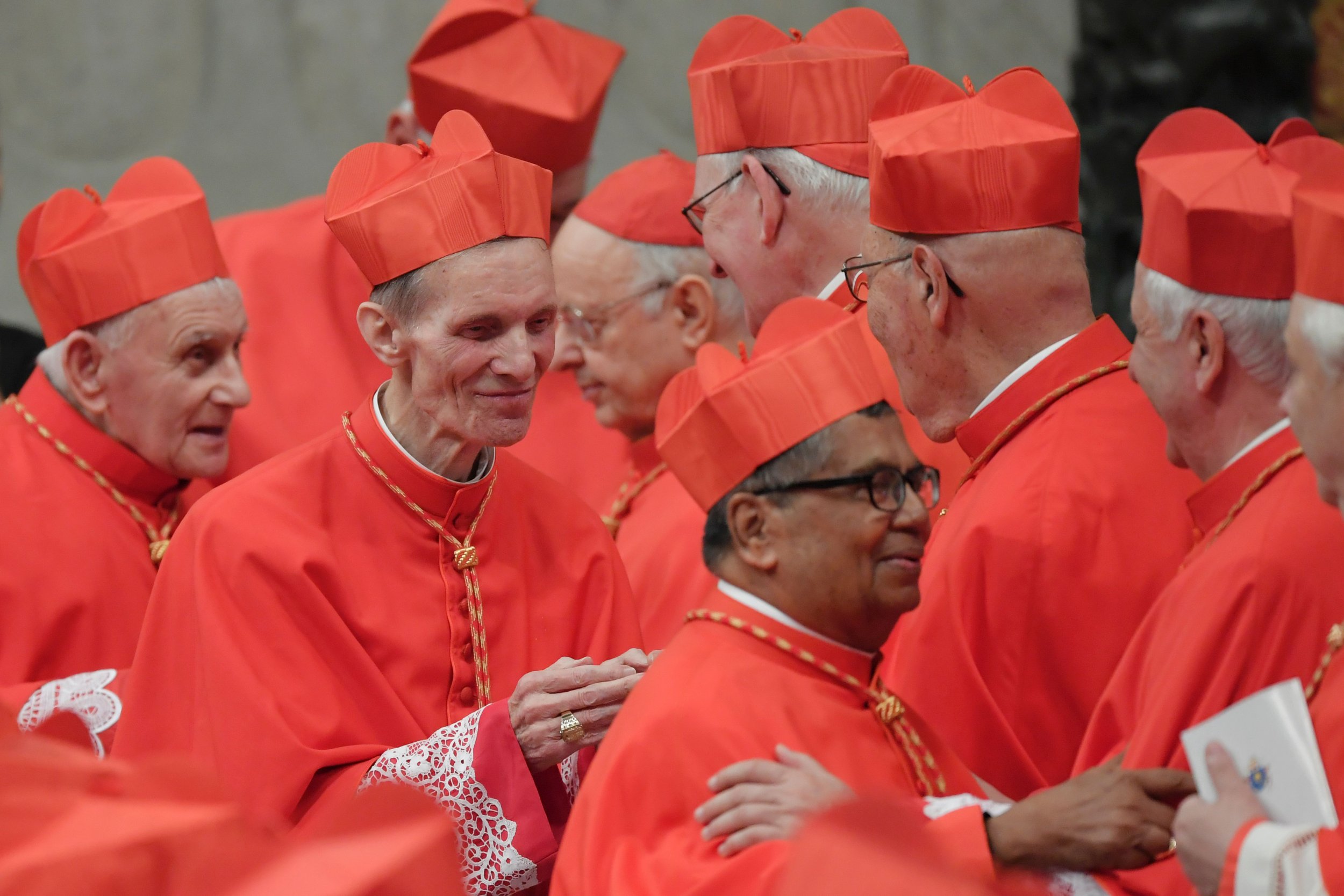 A 1,200-page dossier containing the names of 34 "actively gay" priests and six seminarians in Italy has been sent to the Vatican by the archdiocese of Naples.
The allegations were compiled by Francesco Mangiacapra, a gay male escort who told local media he couldn't put up with the priests' "hypocrisy" any longer.
"The aim is not to hurt the people mentioned, but to help them understand that their double life, however seemingly convenient, is not useful to them or to all the people for whom they should be a guide and an example to follow," Mangiacapra said, as reported by the Corriere della Sera.
Cardinal Crescenzio Sepe, an Italian Cardinal and the current Archbishop of Naples, said in a statement that none of the priests who were named in the dossier were stationed in Naples. He claims he forwarded the document to the Vatican because "there remains the gravity of the cases for which those who have erred must pay the price, and be helped to repent for the harm done."
The large file contains explicit WhatsApp messages, erotic photos and other evidence, but none of the 40 priests and seminarians were accused of paedophilia or having sexual relations with minors. "We're talking about sins, not crimes," Mangiacapra said.
The dossier is the latest in a string of sex scandals that have rocked the Italian church and Vatican.
Last month, an Italian court issued a 14-month suspended sentence to a Vatican tribunal judge for sexual molestation and possessing child pornography.
Monsignor Pietro Amenta, a judge on the Rota (a court that hears mostly family cases), was arrested last March for publicly fondling an 18-year-old man in Rome. Authorities then began an investigation where they discovered pornographic images of minors on his personal computer, according to the National Catholic Reporter.
One week after Amenta accepted the plea bargain, Paloma Garcia Ovejero, the vice director of the Vatican press office, announced in an email to Catholic News Service that Amenta had "resigned as prelate auditor of the Roman Rota."