Male Genitalia Graffiti So Large You Can See It from Space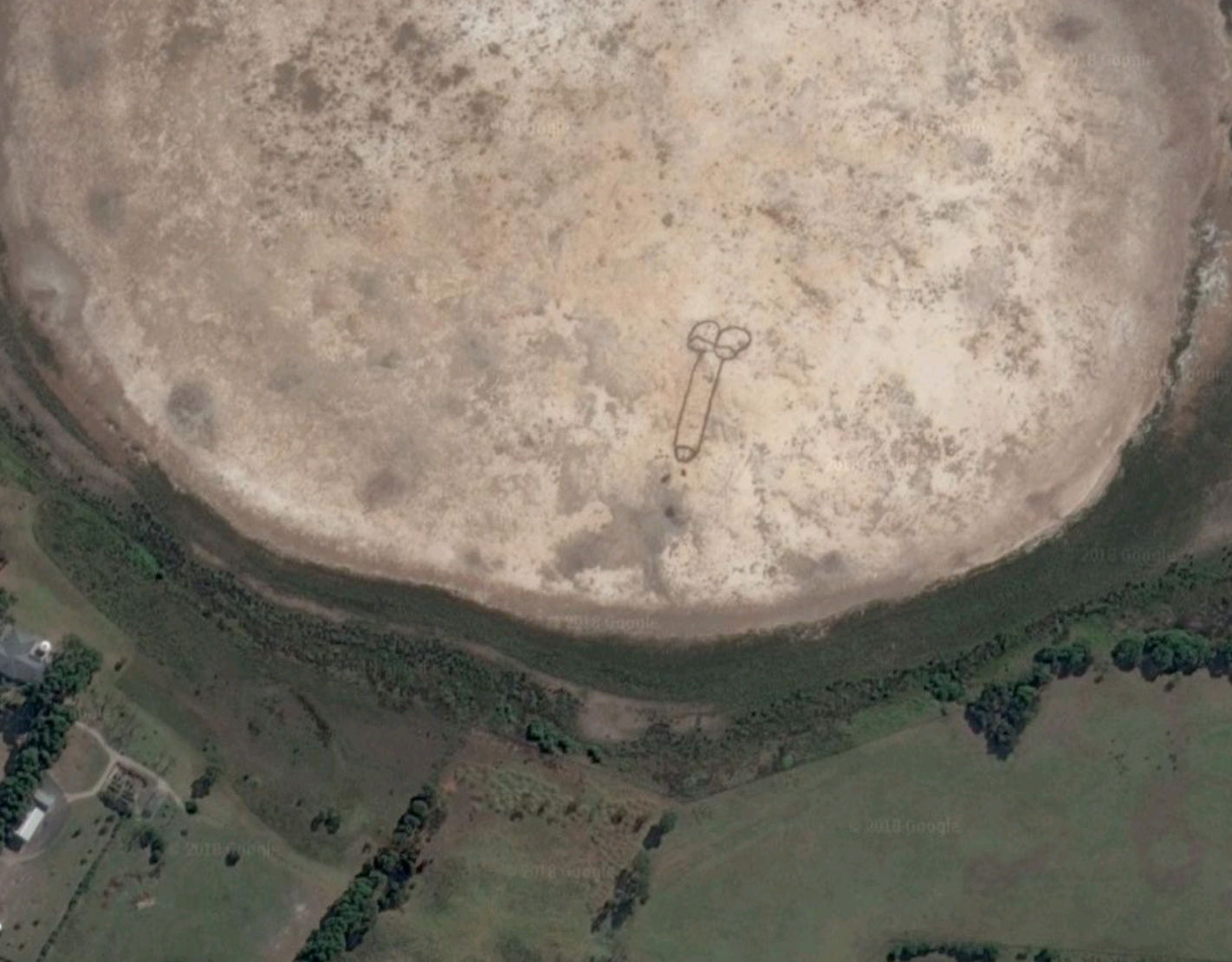 An unknown artist's massive male genitalia graffiti project is so large it's visible from space.
The phallic image was carved into the bed of dry lake near Geelong, Australia, where it caught notice on Google Maps after users began leaving five-star reviews of the site, nicknamed "Betoota Lake" and "Aussie Weiner." The comments have since been deleted, though the peculiar crop circle remains on Google Earth.
First shared Monday in the Facebook meme group "Take the Piss Geelong," residents of nearby suburbs have known about the drawing for months, the Geelong Advertiser reported.
The "art" is thought to be more than 160 feet long. The artist has not come forward.
It's hardly the first crass graffiti to be captured from space. Six penises were mown into the lawns at a school in Hamilton, New Zealand, that remained for at least two years, the Sydney Morning Herald reported in 2011. The same year, Australians drew a penis on a Google Street View camera so every image it captured featured the crudely sketched phallus.
Male genitalia has even been etched on different planets: NASA's Spirit rover "accidentally" traced a member in its travels on Mars in 2013. The satellite images remained on NASA's website long enough for users of Reddit, where the picture first caught fire, to crash it.
Navy officials didn't respond as lightly when naval pilots drew a colossal penis in the sky with the contrails from their jets over Washington state in November 2017. After a mother complained about explaining the images to her children, Navy spokespeople said they found the skywriting "absolutely unacceptable, of zero training value" and would hold the crew accountable.