Male Lion Mauls Female to Death at Alabama Zoo Within Minutes of Meeting
A male lion has mauled a lioness to death at an Alabama zoo, just minutes after the pair were introduced
The lioness named Akili was "fatally injured" by the male lion on Monday at the Birmingham Zoo.
The zoo said in a statement that it was "devastated" at the "unexpected loss of a long-time favorite animal and member of the Zoo family."
Akili was born in 2005 and came to the zoo in 2007, to live with another African lion named Kwanza. In 2011, they had five cubs together. Following Kwanza's death, the zoo brought Josh in to be a new companion for Akili.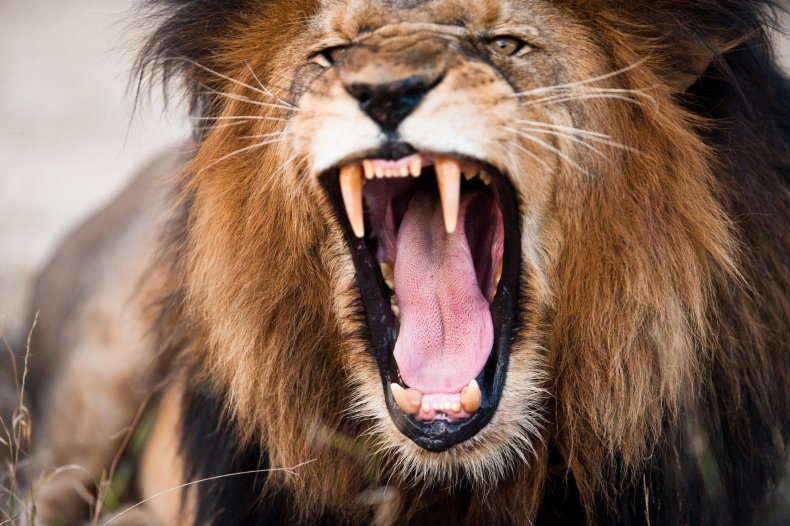 The zoo said that when Josh arrived at the zoo in April, teams began the "slow careful process" of introductions between the two animals.
Birmingham Zoo's Deputy Director and coordinator of the Association of Zoos and Aquariums Hollie Colahan told WVTM in a broadcast that as teams prepared the lions for their new lives over the past few months, "it really looked like they wanted to be together" and there was a lot of "positive interaction."
However, things did not work out well once zoo crews properly introduced the big cats.
"Animal introductions are always risky because wild animals can be unpredictable and we cannot control their interactions," Colahan said in a statement. "Unfortunately, Akili sustained serious injuries within the first few minutes of the meeting and despite immediate intervention by the Animal Care and Animal Health teams, she succumbed to her injuries and died Monday afternoon."
Lions are highly territorial animals and will often become aggressive when they feel threatened. Male lions in particular can become aggressive towards other lions when attempting to exert their dominance. Males have been also been known to kill lionesses that will not mate with them.
"The loss of an animal is always sad but when it is sudden and unexpected, that makes it particularly difficult," Birmingham Zoo President, and CEO Chris Pfefferkorn, said in a statement. "Please keep the amazing team and everyone that worked with Akili in your thoughts as there are no words that can ease the pain of such a spontaneous loss. We are thankful that so many in the community had a chance to see and experience Akili, she was a great ambassador for her wild counterparts."
Regular zoo visitors took to social media to express their condolences for the loss of Akili. Many described Akili as "beautiful" and said that she will be deeply missed.
The zoo told WBRC that Josh will continue to stay at the Birmingham Zoo and will be provided with "great care as always."
They said "when the timing is right," they will discuss a "social setting for his well-being."
Newsweek has contacted the Birmingham Zoo for comment.