A tender image showing two lions resting on each other during a rainstorm has been named as one of the top entries in the Wildlife Photographer of the Year People's Choice Award.
The image was named as one of four "Highly Commended" photographs in the People's Choice Award section of the Natural History Museum competition after an online poll saw tens of thousands of wildlife enthusiasts cast their vote.
Titled "Shelter from the Rain," the image was taken by photographer Ashleigh McCord, who captured the photo during a visit to the Masai Mara game reserve in Kenya. She said the two male lions had interacted briefly during a soft rain shower but came closer together as the rain became heavier, resting on each other during the storm.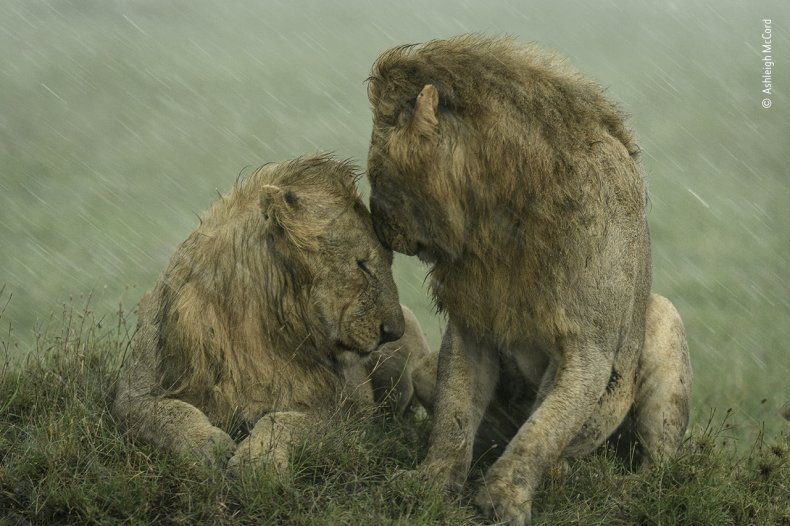 Lions are considered a vulnerable species by the International Union for the Conservation of Nature. Lion numbers decreased by approximately 43 percent between 1993 and 2014 according to the IUCN.
The Wildlife Photographer of the Year competition was founded in 1965 and joined forces with London's Natural History Museum in 1984 to form the internationally renowned competition that continues today.
Pipping the four Highly Commended photographs including McCord's to win the People's Choice Award in the competition was Cristiano Vendramin's study of a frozen lake in Italy.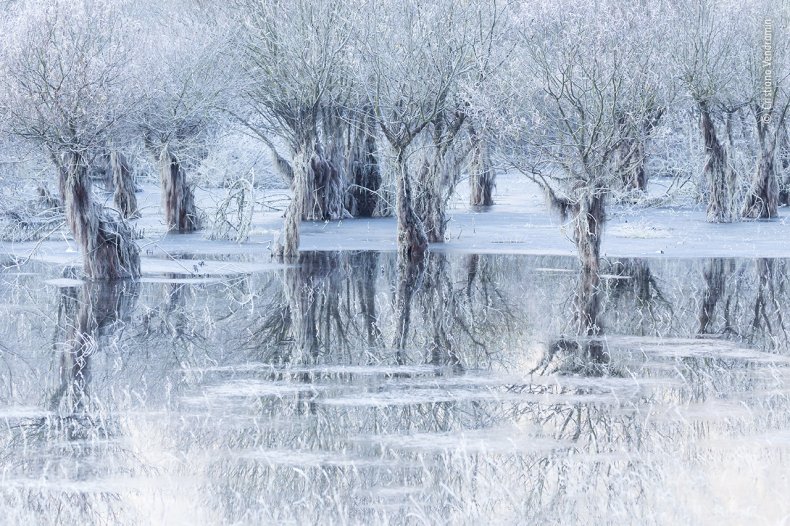 Titled "Lake of ice," Vendramin's image won 31,800 votes among the 25 shortlisted images. It depicted the reflections of skeletal willow branches mirrored in the Santa Croce Lake in Northern Italy. Vendramin said the scene had reminded him of a deceased friend.
"I hope that my photography will encourage people to understand that the beauty of nature can be found everywhere around us, and we can be pleasantly surprised by the many landscapes so close to home. I believe having a daily relationship with nature is increasingly more necessary to have a serene and healthy life. Nature photography is therefore important to remind us of this bond, which we must preserve, and in whose memory, we can take refuge," he said.
The other highly commended photographs in the People's Choice Award included Qiang Guo's "Dancing in the snow," which showed two male pheasants performing acrobatics in a blizzard.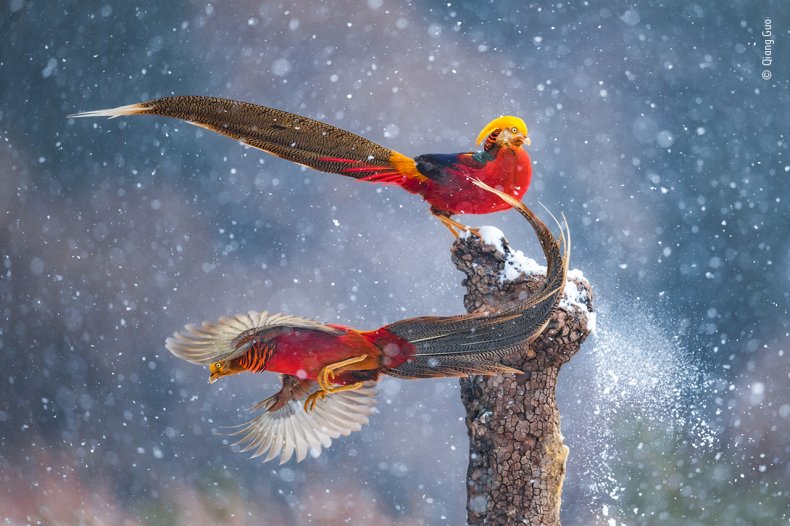 Also highly commended was Jo-Anne McArthur's portrait of a female kangaroo and her joey emerging from an Australian forest burned by wildfires called "Hope in a burned plantation."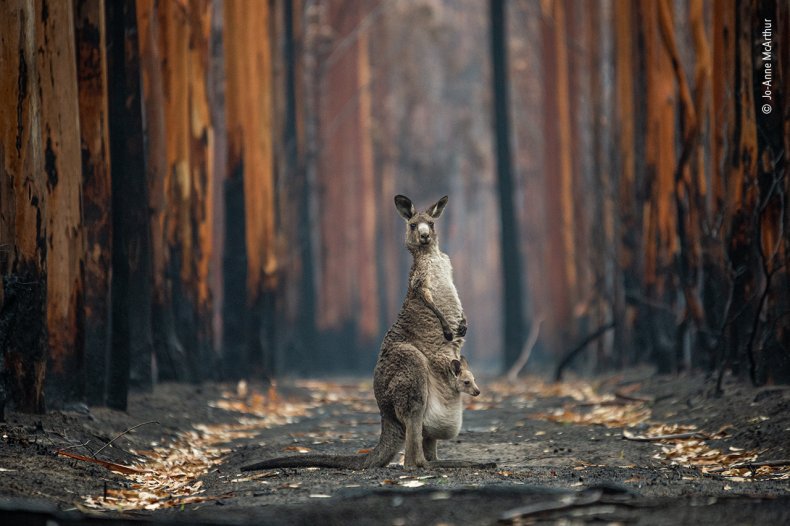 "The eagle and the bear" by Jeroen Hoekendijk meanwhile showed a striking encounter between two animals perching on tree branches.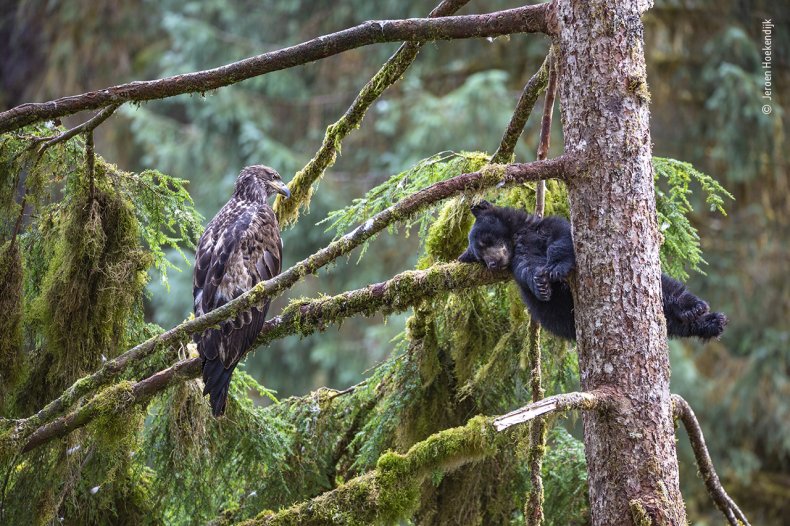 Wildlife Photographer of the Year is developed and produced by the Natural History Museum, London.