Male Refugees 'Should Be Taught How To Treat Women,' Recommends U.K. Parliamentary Group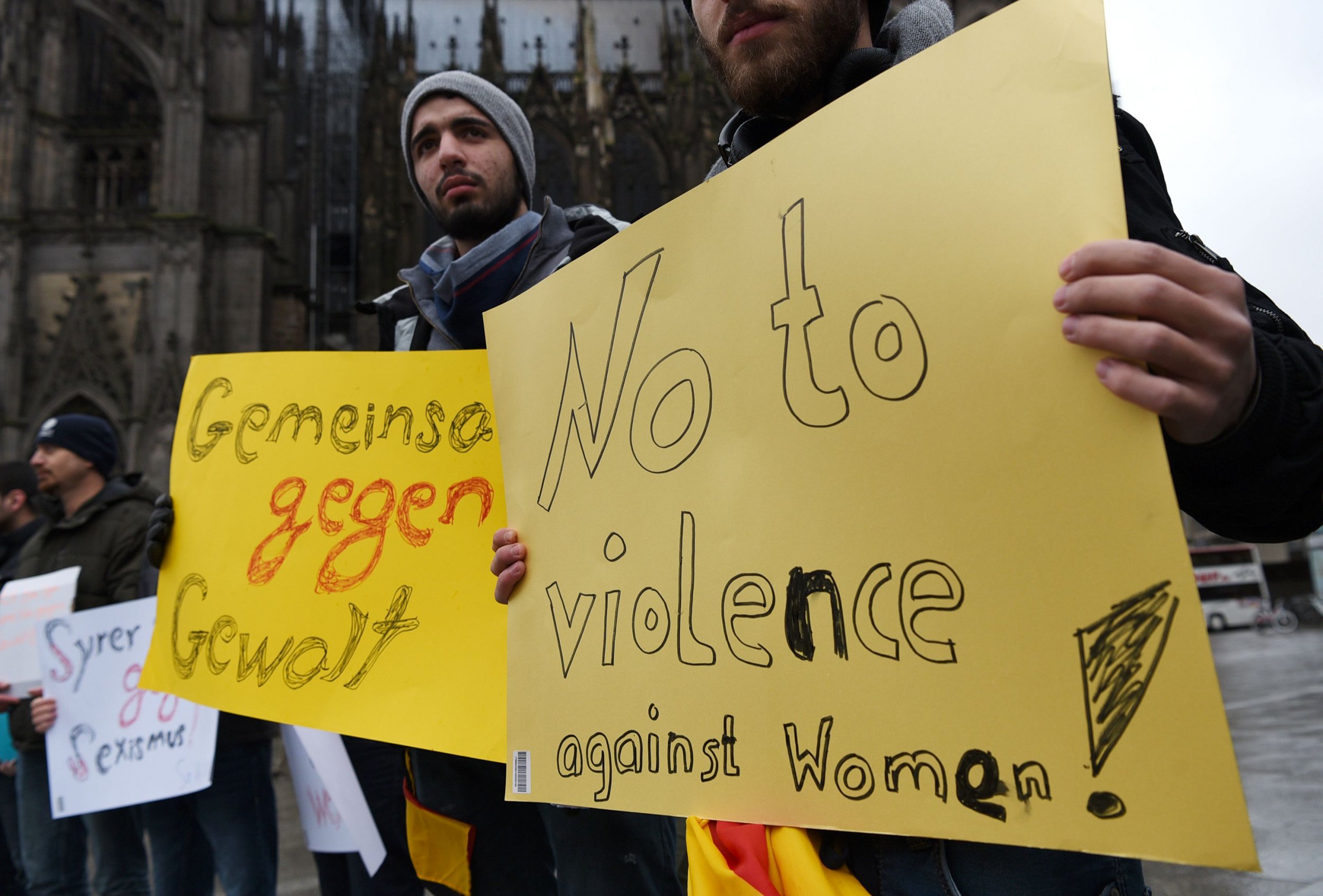 Male refugees settling in the U.K. should be given lessons on how to treat women, according to Labour MP Thangam Debbonaire, chairwoman of the all-party parliamentary group (APPG) on refugees.
Debbonaire, the MP for Bristol West, said that a "refugee integration strategy" is necessary.
The MP for Bristol West launched an inquiry on July 19 into the experiences of refugees who have recently arrived in Britain. It will examine the support available to refugees from statutory bodies and civil society, including what jobs are on offer, English language support, housing options and medical care.
"We know from over 30 years of experience resettling refugees here in Britain that people want to be able to integrate as fully as possible into the communities where they are rebuilding their lives," Paul Hook, head of campaigns at Refugee Action, a charity working to support and empower refugees in the U.K., tells Newsweek . "In order to do so, they need the right support from access to English lessons to guidance on how local services work, so they can play a full and active part in British society."
In terms of integration, Debbonaire hopes to avoid a repeat of what happened in Germany. A series of sexual assaults were carried out by some newly settled male refugees in Cologne and Hamburg on New Year's Eve. An estimated 1,200 women were assaulted. More than 2,000 men were reportedly involved in the attacks, and 120 suspects—about half of them foreign nationals who had recently arrived in Germany—have been identified.
"There is a connection between the emergence of this phenomenon and the rapid migration in 2015," Holger Münch, president of the German Federal Crime Police Office, told Sueddeutsche Zeitung, the largest German national subscription daily newspaper, last month.
Debbonaire insists that proper education is crucial, as well as measures to support the local communities where newly settled refugees will live, rather than closing doors to migrants altogether.
"What I don't want is for the British people to respond to a case of assault or sexual harassment by saying no to more refugees, which seemed to be what the public's response to Germany was in danger of becoming," the 49-year-old MP told The Daily Telegraph.
"We need to think about how we have those men understand what is expected of them without pretending we ourselves are perfect. It would need to be sensitively worked out and could be part of a nationwide campaign to help men and boys in general to look at gender equality in a different way."
The lessons will follow the same format as personal, social and health education (PSHE) classes in schools. Debbonaire adds that they should be compulsory for young people in the U.K., even though at present it is is a non-statutory subject on the curriculum.
Her recommendations extend to all men, not just those new to the country; gender inequality still exists in British society at large.
"All men need this education. Our indigenous [U.K.] population is not a haven of gender equality and you could have a situation where boys who have settled, just arrived, or been born here would all get the same information."
In 2015, 11,419 people were granted refugee status or another form of protection after applying for asylum in the U.K.
One in every 113 humans is now either a refugee, internally displaced, or seeking asylum, according to the UN's Refugee Agency.
"It is vital that we do not stigmatize or unfairly generalize about refugees and their attitudes towards women: a large proportion of refugees have had to flee their own countries precisely because they stood up to repression of all kinds, and they have risked their lives in order to live in a tolerant, fair and equal society," a spokeswoman from Asylum Aid, a charity working to secure high quality legal representation for people seeking asylum in the U.K, tells Newsweek.
"Nonetheless, it is true that refugees could benefit from cultural integration programmes explaining the tolerant values of our society including the rights of women, LGBTIQ [Lesbian, Gay, Bisexual, Transgender, Intersex and Queer] people and children. We are particularly glad that Ms Debbonaire is linking this to a wider issue of teaching men and boys about healthy, respectful relationships.
"It is sadly still the case that our own culture also produces a huge amount of violence against women and girls, including rape. These matters should always be seen through the prism of violence against women, not as an immigration issue."
The APPG's report on refugees in the U.K. will be published in early 2017.