Boys 'at Greater Risk' Than Girls of Falling Behind in School: Report
Male students are "at greater risk" of falling behind in school or dropping out than female students in many countries around the globe, according to a United Nations Educational, Scientific and Cultural Organization (UNESCO) report released on Thursday.
Female students generally encounter more barriers to accessing education than male students, the report from the Paris-based UNESCO said. But male students "face increasing challenges" to completing their education, with poverty and child labor both serving as contributing factors in some regions that can pull boys off their educational paths.
Jeremy Booth, the director of communications at the nonprofit Childhood Education International (CEI), told Newsweek there have "rightfully" been increased efforts over the last several years to provide greater access to education for female students.
"However, what has inadvertently fallen from public view are boys' disengagement from education," Booth said. "The UNESCO report is a fundamental reminder that ALL children, regardless of gender, are susceptible to barriers in what is a most vital tool in their development: education."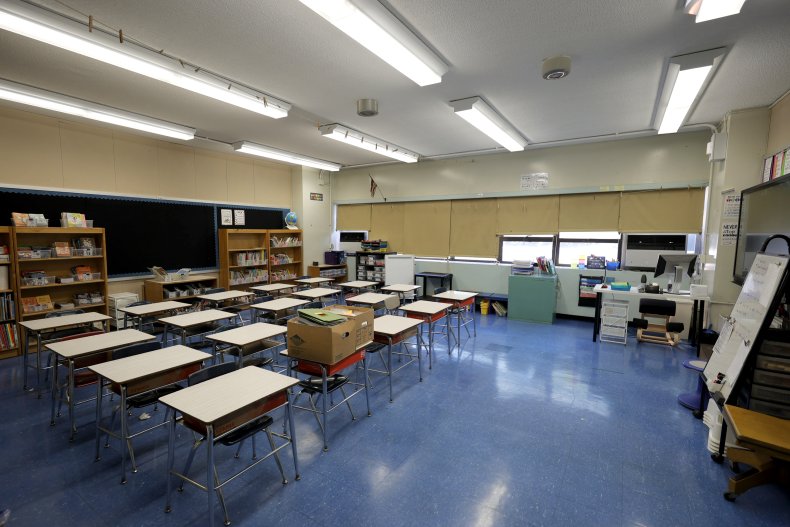 For every 100 female students pursuing higher education around the globe, UNESCO's report said 88 male students are enrolled. With exceptions in parts of Africa, male students are "underrepresented in higher education" across all other regions.
While researchers assessed data from more than 140 countries for their report, they wrote it "is not an overall comparative study" of male versus female students but rather "a focus on countries and contexts where boys are struggling to access education and progress."
The report does not include all student enrollment data from the course of the coronavirus pandemic. Researchers said they won't have "a clear picture" of the pandemic's impact on student enrollment until the end of this year.
For the school year immediately preceding the pandemic, an estimated 259 million children were not enrolled in primary or secondary schools. More than half of those children (about 132 million) were boys.
"It has been a concern that the COVID-19 pandemic would lead to an increase in school dropouts," the report said.
Boys also represented more than half of the estimated 160 million children who were involved in child labor in 2020. Fifty-five of the 146 countries that provided data on employment ages had minimums in line with when students typically complete their education, the report said.
Of the 142 countries that had data on primary students repeating grades, 130 said male students were "more likely" than girls to be held back, which researchers said is an indication of "their poorer progression through school." Learning poverty data gathered from 57 countries also found that 10-year-old boys specifically had a harder time with reading than girls and "continue to fall behind girls at the secondary level." Meanwhile, female students have over the last 20 years "narrowed or equalized" the gap between their performance in math and that of male students in half of the countries that measure such data.
Dropout and disengagement among male students have increased in lower- and middle-income countries after previously being a concern primarily in wealthier areas. Researchers identified "poverty and the need to work" as "important drivers of school dropout." "Harsh" disciplinary actions, separation by gender in the classroom, and study topics "considered at odds with expressions of masculinity" are also factors that can contribute to dropout and low engagement among male students, the report said.
Specifically addressing academic disengagement among male students, the report said more effort is needed to confront these issues. Doing so benefits male students and simultaneously helps countries reach for gender equality "and desirable economic, social and health outcomes."
Improving male student engagement moving forward "is not a zero-sum game for girls," the report said, adding that support for boys "does not mean that girls lose and vice versa."
"It benefits both girls and boys and society as a whole," researchers wrote.
UNESCO's report identifies education as "a fundamental human right," as does CEI.
"This means instead of applying broad-stroke solutions we must look closely at every learning context with fresh eyes, deduce its unique challenges, and identify the most appropriate approaches that uphold the right to education," Booth said.
UNESCO's report identified improving or implementing policies that lower costs of education, and reducing gender-based violence as some strategies that could be used to reengage male students. Participation from all levels of government and society can help identify and address the causes of student disengagement early on, researchers said.