'Maleficent 2' Disney Plus Release Date: Disney Confirms When 'Mistress of Evil' Will Be Streaming
Disney+ will soon release one of the studio's biggest movies from 2019, with Maleficent: Mistress of Evil coming to the streaming site this May. The sequel, starring Angelina Jolie, was released in cinemas on mid-October 2019, and is the last of Disney's 2019 non-Marvel releases to come to Disney+ after movies like Frozen 2, and Star Wars Episode IX got early streaming release dates.
When will Maleficent 2 be streaming?
The official Disney+ release date for Maleficent: Mistress of Evil is May 15. The 2-hour movie is likely to be streaming beginning after midnight PDT. When the movie sequel is available in your country will depend on you time difference from the West Coast.
Though Disney+ has released other 2019 movies early to help entertain the many families around the world stuck inside due to coronavirus, Maleficent 2 is arriving right on time. Disney usually has around a seven-month gap between a film's cinematic release and its streaming one.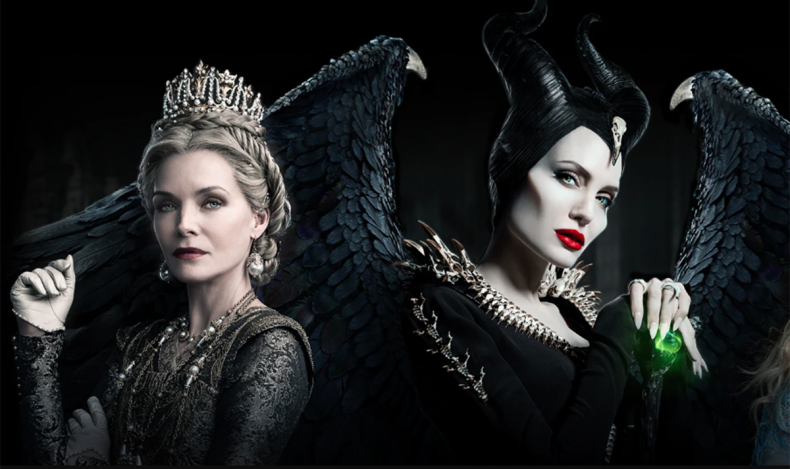 During its cinematic run, the sequel, which saw Michelle Pfeiffer join the cast of the original movie, became the 15th most-watched movie of 2019, taking in $491 million in the international box office, according to Box Office Mojo. However, in a year where eight of the year's top 10 movies were made by Disney, and all of those made over $1 billion, the movie was seen as a relative box office disappointment. Maleficent 2 also under-performed compared to the first movie, which took in $758 million.
The film also received mixed reviews from the critics. The sequel has a Metacritic score of 43 (out of 100), while Rotten Tomatoes gave the film a 40% "rotten" rating. Rotten Tomatoes wrote: "While it's far from cursed, Maleficent: Mistress of Evil too rarely supports its impressive cast and visuals with enough magical storytelling to justify its existence."
The original Maleficent, however, is not on Disney+ in the U.S., though viewers in other territories (including the U.K.) are able to watch the Sleeping Beauty live action remake. According to Hypable, the original Angelina Jolie movie will be available on American Disney+ on October 1.
Maleficent: Mistress of Evil is not the only big movie with a May Disney+ release date. On May 1, the iconic fantasy comedy The Princess Bride came to the streamer. Other big releases this month included Pirates of the Caribbean: On Stranger Tides (May 1), George of the Jungle (May 1) and Star Wars Episode IX (May 4). Coming up, meanwhile, are the Wes Anderson-directed Roald Dahl adaptation Fantastic Mr Fox and the Barbra Streisand movie Hello, Dolly, both of which are coming on May 22.
Maleficent: Mistress of Evil is released on Disney+ on May 15.