Mali: 17 Soldiers Killed As Two Groups Claim Military Base Attack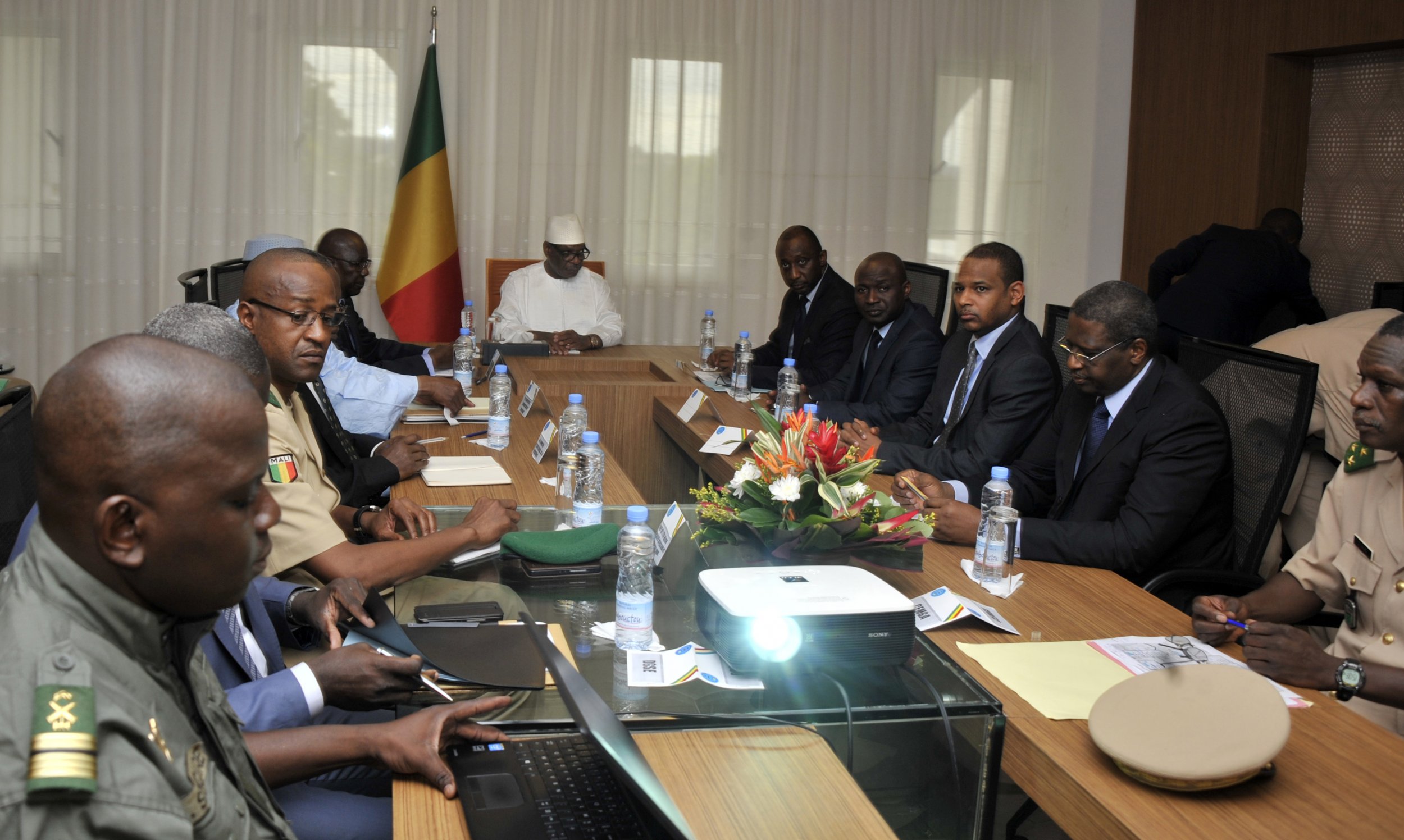 Mali has suffered a deadly militant attack, in which unidentified assailants killed at least 17 soldiers at a military base in the center of the country.
The camp in Nampala was attacked on Tuesday and 35 soldiers were injured, as well as the casualties. Malian Defense Minister Tieman Hubert Coulibaly called the incident a "coordinated terrorist attack on our positions," according to AFP. The country's president, Boubacar Keita, called a meeting with his prime minister, defense minister and armed forces' commanders following the attack.
Two separate groups with different agendas have claimed responsibility. Ansar Dine, a militant Islamist group led by veteran jihadi Iyad Ag Ghaly, said it had carried out a "huge attack" which had killed "dozens of soldiers and wound[ed] large numbers," and that it had carried off "spoils" from the base, in a statement published by the SITE Intelligence Group. Ansar Dine was one of several Al-Qaeda-linked militant groups that seized control of northern Mali in 2012 before being repelled by a French military operation in 2013.
Earlier on Tuesday, an ethnic group calling itself the National Alliance for the Protection of Peul Identity and Restoration of Justice (ANSIPRJ) had said it killed eight troops during the attack, which senior commander Sidy Cisse told AFP was "self-defense." The Peul, also known as the Fulani, are an ethnic group spanning numerous countries in the West Africa and Sahel regions. Senior figures in the group have protested against the murder of what it claimed were Peuls falsely accused of backing jihadi groups.
Defense Minister Coulibaly said that he was aware that "a group had issued a claim" but that the identity of the attackers was not yet clear. "One thing is sure, this was a terrorist action that targeted a military objective. So an appropriate military response is forthcoming," he said.
Despite pushing back militant groups in 2013, Mali still suffers regular attacks in the north and, increasingly, the center of the country. In November 2015, an Al-Qaeda-backed group called Al-Mourabitoun said it carried out an attack on a hotel in the capital Bamako, in which some 20 people were killed, including multiple foreign nationals. The country is also host to one of the world's deadliest United Nations missions, known as MINUSMA, which has suffered more than 100 casualties since it was established in 2013.