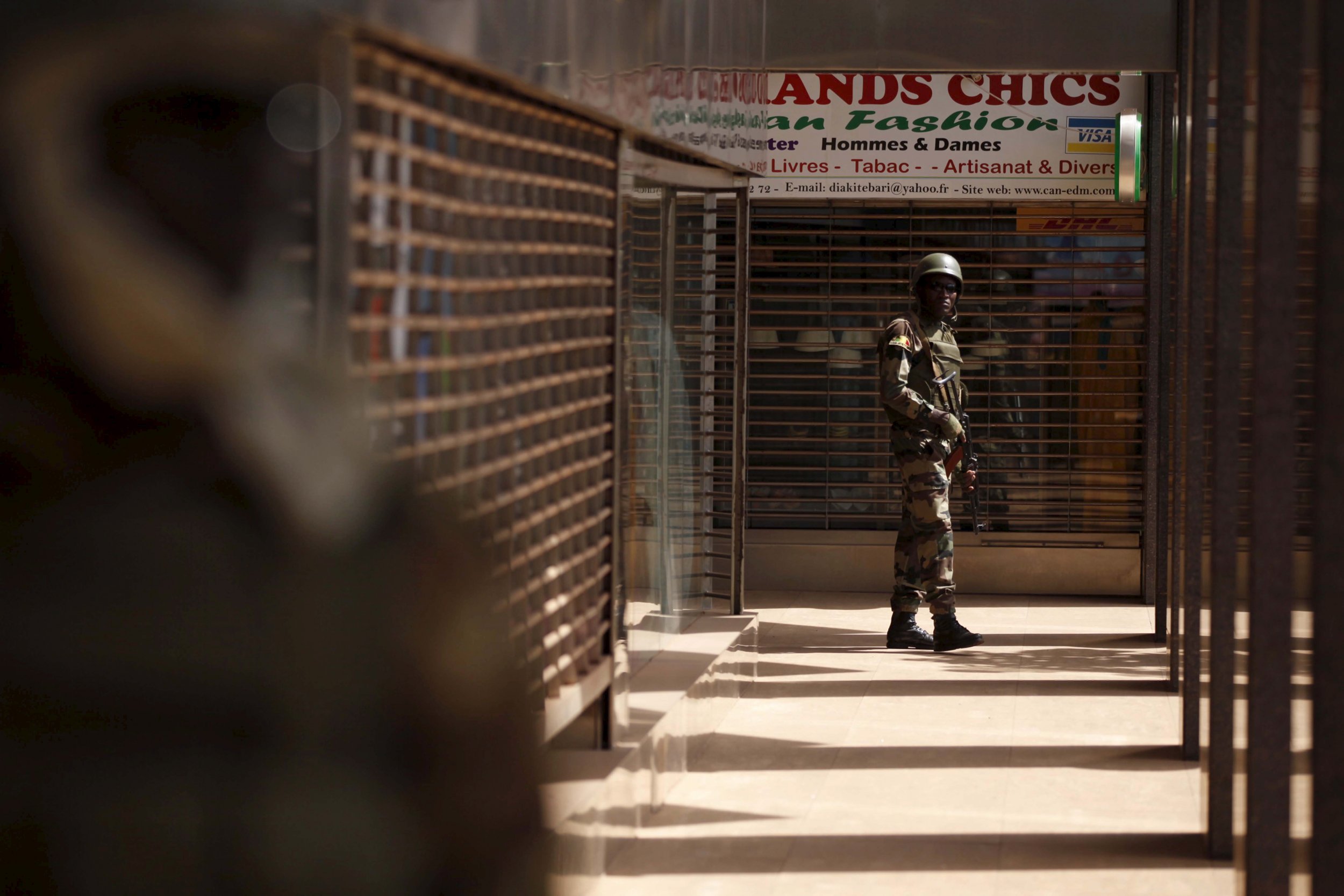 BAMAKO (Reuters) - Mali authorities arrested two people on Thursday suspected of links to an attack on a luxury hotel in the capital that killed 20 people, the security ministry said.
At least two armed men launched a dawn raid on the Radisson Blu hotel in Bamako on Friday last week, killing six Russians, three Chinese and an American among others, in the worst jihadist strike on the West African country in years.
The siege ended hours later when Malian commandos stormed the hotel and freed 170 hostages. Two attackers were killed.
"There are two suspects arrested," said Amadou Sangho, a spokesman for the ministry, without naming them.
Three Islamist militant groups - al Qaeda in the Islamic Maghreb (AQMI), its splinter group al Mourabitoun and Massina Liberation Front (MLF) - have claimed the strike. Security analysts say they could be collaborating.
A source close to the investigation said the suspects had been brought in for interrogation, based on information found in one of the attacker's mobile phones.
One of them had been regularly in touch with one of the gunmen since August while another sent telephone credit to an attacker, he said.
"It's only after questioning that we will find out if the second suspect sells phone credit or is an accomplice," said the source, requesting anonymity.
The attack comes amid deteriorating security in the country just two years after a French-led military operation to scatter Islamist militants who briefly occupied the desert north.
French troops and a 10,000-strong U.N. peacekeeping force (MINUSMA) are struggling to stabilize the former French colony and strikes on both Malian and Western targets have spread further south and far beyond traditional militant strongholds.
The U.S. embassy in Bamako has warned of the possibility of "further terrorist activity in the capital" and advised its citizens to avoid bars, restaurants and shopping centers.
Since the Radisson hotel attack, Malian forces have begun night patrols alongside U.N. forces and searched several private residences as part of a package of emergency measures.
Christophe Monbelli-Valloir, deputy police commissioner for MINUSMA, said on Thursday a team from the FBI had arrived to help the Malian-led investigation.
Germany has said it is willing to send up to 650 soldiers to bolster the U.N. force which has yet to reach its full strength of 12,680 men. It was not clear if the additional troops would expand the scope of the mission or help fill the current gap.