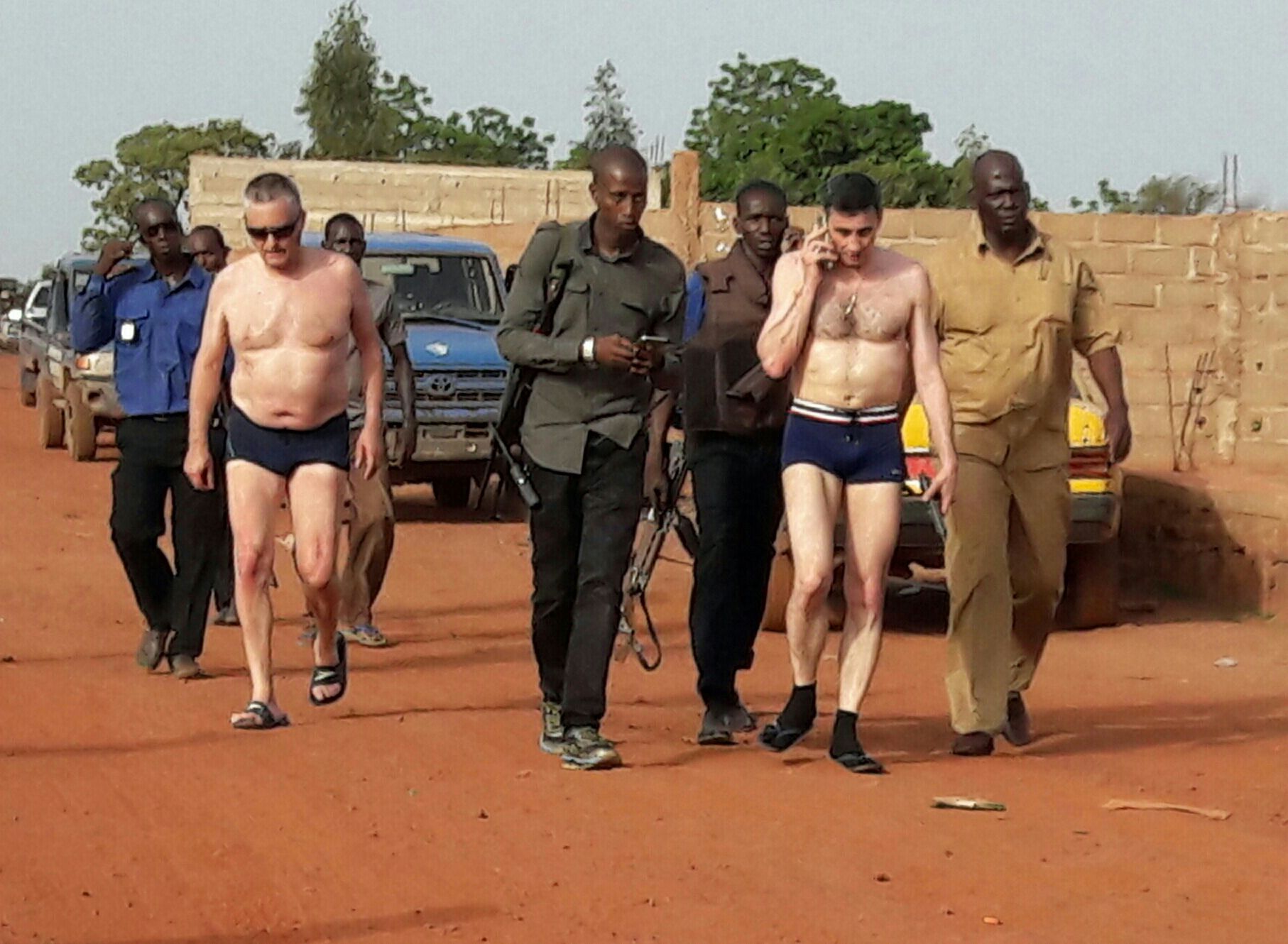 An Al-Qaeda linked coalition of jihadi groups has claimed responsibility for attacking a tourist resort near Mali's capital on Sunday and killing five people.
The Group to Support Islam and Muslims—a coalition that was created by the merger of at least four groups, three with well-known ties to Al-Qaeda—said in a statement that three of its "martyrs" had killed Westerners in the attack on the Kangaba Le Campement resort, which the group called a site of "debauchery," AFP reported.
A total of five people, excluding the attackers, were killed in the attack. European Union foreign affairs chief Federica Mogherini confirmed that two of the victims were EU staff—a Portuguese soldier and a Malian employee of the EU delegation in the North African country.
Two civilians — one Chinese and one Gabonese — and a Malian soldier were also killed, the BBC reported.
Four of the militants were killed during the attack and another four have been arrested, Mali's Security Minister Salif Traore told AFP.
The attackers shouted "Allahu Akbar"—Arabic for "God is great"—during the attack, according to some witnesses. Traore said that 36 hostages, mostly French and Malian, had also been freed during the rescue mission.
Read more: Al-Qaeda has a strong grip on Africa's Sahel region, but ISIS is seeking a foothold
The resort is popular with foreign tourists and members of international forces in Mali. The Portuguese soldier who died was an off-duty member of the EU's army training mission in Mali. Soldiers from the U.N. peacekeeping mission in Mali, MINUSMA—one of the organization's deadliest deployments—also reportedly frequent the resort.
The attack is the latest in a string of high-profile incidents at tourist resorts in the region in recent years. Jihadis affiliated to Al-Qaeda attacked the Radisson Blu hotel in Bamako in November 2015, killing 20 people including Russians, Chinese and an American.
Al-Qaeda linked groups also claimed major attacks in Ouagadougou, Burkina Faso's capital, in January 2016, and at the Grand Bassam resort in Ivory Coast in March 2016.
The U.S. Embassy in Bamako had issued an updated travel warning earlier in June, warning of a "possible increased threat of attacks" against Western sites, including diplomatic missions, places of worships, and other tourist destinations. Washington advises against all travel by its citizens to the North African country.
Mali has been a hive of jihadi activity since a 2012 uprising in which a loose coalition of Islamist and ethnic Tuareg groups seized control of the country's vast, arid north.
A French counter-insurgency operation helped to dislodge the jihadis in 2013, but militant groups continue to operate and launch regular attacks, particularly in northern and central Mali.
While Al-Qaeda is the dominant force in the region, the Islamic State militant group (ISIS) recently recognized a small splinter group, known as Islamic State Greater Sahara, which has been linked to several attacks in Burkina Faso and Niger.