Mali: Rebel Group Withdraws From Peace Process Citing Increased Violence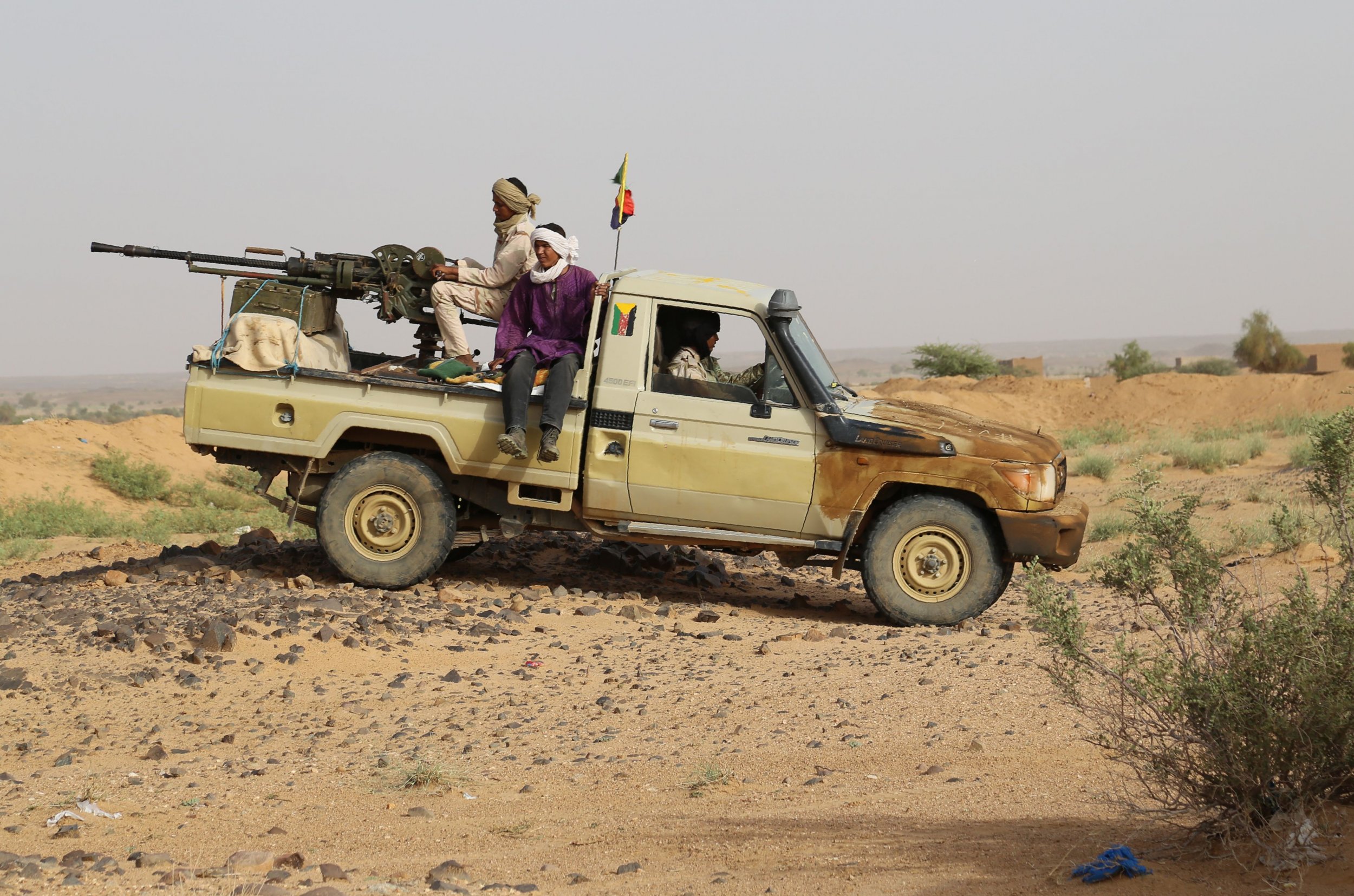 The main group representing Tuareg rebels in northern Mali, who seized power of the region in 2012 in a revolution hijacked by al-Qaeda-linked jihadis, has suspended participation in implementing a 2015 peace deal.
Rebels from the Tuareg ethnic group, who want independence, rose up in 2012 and took control of parts of northern Mali. The rebels initially cooperated with militant groups linked to al-Qaeda, such as Ansar Dine, only for the latter to take control of the entire region and launch violent attacks on Tuaregs. A French invasion in 2013 restored the area to the nominal control of the Malian government, but it remains a hotspot for conflict and jihadis.
The Malian government and a Tuareg coalition, the Coordination of Movements of Azawad (CMA), signed a peace deal in Algeria in 2015 that involved granting the rebels greater autonomy in exchange for them disarming and giving up on independence. But its implementation has been slow and the region has been hit by a number of attacks, particularly on U.N. troops and facilities: a truck bomb destroyed the office of the U.N. peacekeeping mission in the northern city of Gao in November, forcing a neighboring airport to close. The attack was claimed by AQIM splinter group al-Mourabitoun.
In a statement dated December 19 and seen by Reuters, the president of the CMA, Tuareg elder Alghabass Ag Intalla, cited the increasing number of attacks and slow progress in implementing reforms as reasons for the group suspending its involvement in a committee charged with implementing the 2015 deal. The statement called for mediation to "save the accord and preserve the credibility of the process."
Clashes in July between CMA rebels and pro-government militias centered around the Kidal region.
France, which has a 4,000-strong military force based in the Sahel region that monitors Mali, is becoming increasingly frustrated with the delayed implementation of the peace agreement. French Defense Minister Jean-Yves Le Drian called upon the Malian government to speed up its efforts to restore order in the north at a security conference in Senegal earlier in December. "You can't just intone 'The Algiers peace accord must be respected'," said Le Drian, according to Radio France Internationale. "There's no other solution. That agreement is there, you have to enforce it."
The peacekeeping mission in Mali, known as MINUSMA, has suffered more than 100 casualties since it was instituted in 2013, making it the U.N.'s deadliest operation currently running. MINUSMA's force commander, General Michael Lollesgaard, told Newsweek in June that the only way to reduce fatalities was to expedite the political process in northern Mali.
Tuaregs are part of an ethnic group that is spread across the Sahara, but those in northern Mali have claimed they are isolated from the government in the southern city of Bamako, and that the north of the country has been left underdeveloped and underresourced.