Malibu Hiker Dies of Heat Stroke and Eight Others Rescued After They Ran Out of Water
A hiker died of heat stroke and at least eight others were rescued in Malibu, California, on Monday, according to officials.
The authorities responded to almost simultaneous calls for help from eight hikers on four separate cliff sides in the Zuma Canyon area of Malibu, Malibu Search and Rescue Team said. Temperatures hit around 90F on Labor Day, according to the National Weather Service.
The man is believed to have died of heat stroke, despite the efforts of members of other hikers and the Malibu Search and Rescue personnel to save him. He is thought to have been in his sixties, an official told KTLA.
Los Angeles County Sheriff's Department's Lt. Pauline Panis told KTLA the agency received a call that one person in a group of hikers had died due to the heat. The force launched a rescue operation at around 4pm. Two other hikers from the group were airlifted to safety, showing signs of a heat-related illness. They declined hospital treatment.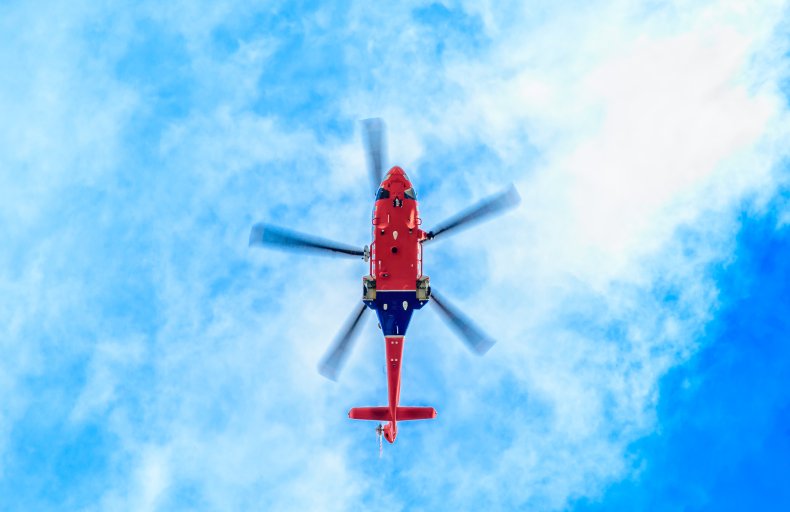 Dispatch Supervisor Melanie Flores told CBS Los Angeles a ten-person-strong group had become separated.
The L.A. County Sheriffs said the group had run out of water. The department warned the public to stay away from Kanan Dume Road and Zuma Edison Road at the time, as rescue workers attended the scene. They were taking a route south of the Backbone trailhead, a designated National Recreation Trail, the Los Angeles Times reported.
The rescue operations took over three hours, and involved police and fire department officials, as well as two helicopters.
Footage from the rescue shows a Los Angeles County Fire Department Air Operations helicopter hovering as the man's body was lifted into the aircraft.
Malibu Search and Rescue Team said on Facebook: "Our deepest sympathy to the family and friends of the man who perished."
Officials have not revealed the identities of the hikers.
Last month, a 72-year-old woman died while hiking in the Santa Monica Mountains, the Ventura County Star reported at the time.
Ventura County Medical Examiner's Office said Pamela Vigil, 72, of Oxnard likely died due to the heat.
According to the Centers for Disease Control and Prevention, more than 600 people die from exposure to extreme heat each year. Those who are older than 65, children under the age of two, and those with chronic diseases or mental illness are at greatest risk.
The agency recommends staying hydrated and not waiting until you're thirsty to drink water; limiting time spent outside; and staying in air-conditioned buildings as much as possible when it is hot.