Pacific Coast Highway near Los Angeles Forced to Close Amid Mudslides and Flooding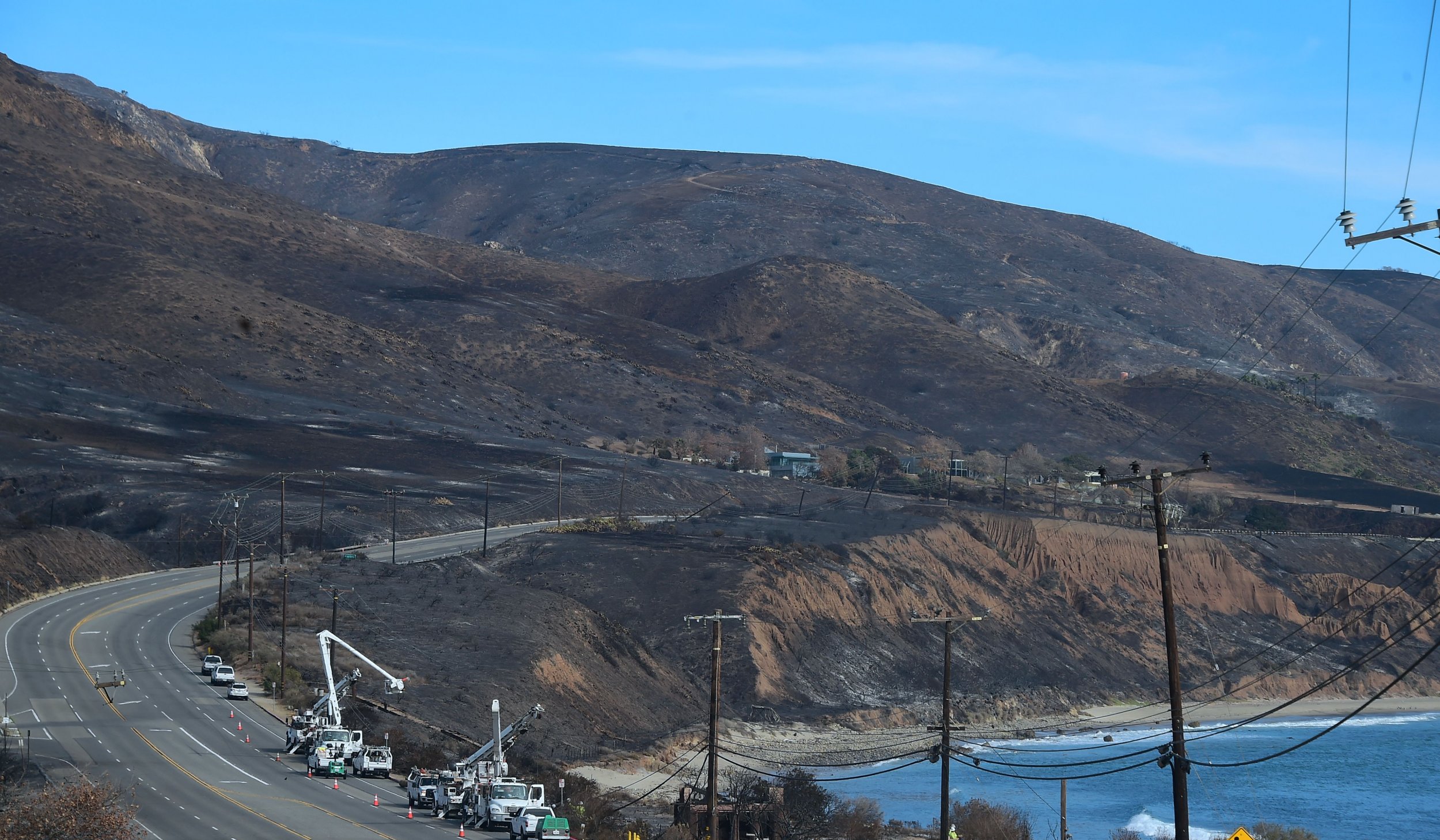 Sections of the Pacific Coast Highway in the Los Angeles area have been closed down in both directions after being hit by flooding and mudslides on Saturday night.
Storm rains triggered mudslides near Las Posas Road, as well as at Mullholland Highway and Encinal Canyon, forcing closures from west of the L.A./Ventura county line all the way down to Encinal Canyon Road, according to an alert issued by the City of Malibu.
Read more: Fire then flood: Flash flooding forces evacuations along Camp Fire burn scar, mudslides also a threat
According to ABC7 KABC, drivers who were on the road at the time reported that the mudslide happened quickly, covering the tarmac with debris and trapping several vehicles. Heavy flooding was also reported about half a mile north of the junction at Yerba Buena Road.
City crews are now working to clear the roads, an operation that officials say should be completed by the end of Sunday, according to Caltrans. In the meantime, drivers are being urged to seek alternative routes.
One driver, Paul Dalton from Camarillo, said he was driving home when he got stuck in between two landslides.
"I was on my way home, got stopped at a mudslide over there, turned back to take maybe Kanan Road or anything, but then I got stopped here and trapped in the middle," he told KABC.
Meanwhile, the National Weather Service issued a flood watch warning for the Woolsey Fire and Hill Fire Burn areas, which took effect at midnight.
"Rainfall rates are expected to be between 0.25 to 0.75 inches per hour," the alert said. "City Public Works crews will be monitoring the burn areas throughout the night. Residents and motorists should be extra cautious and watch for mud, rocks, and other debris in roadways, particularly in canyons and the burn areas."
Caltrans also reminded motorists to "slow down, focus on driving" and "leave their cell phones alone."
According to the Hollywood Reporter, flash flood warnings have also been issued for several locations in L.A. and Ventura counties, including Oxnard, Ventura, Camarillo, Santa Monica, Beverly Hills, Hollywood, Long Beach, Thousand Oaks, Simi Valley, Moorpark, Newbury Park, Woodland Hills, Northridge, Burbank and Universal City.
The L.A. area has been no stranger to destructive natural disaster in recent times. In November 2018, the Woolsey and Hill fires burnt 97,000 acres and 1,600 acres respectively. The former forced the evacuation of nearly 300,000 people, while destroying more than 1,500 structures and killing three people.