Alzheimer's Disease Risk Significantly Reduced in Skin Cancer Survivors, but We Don't Know Why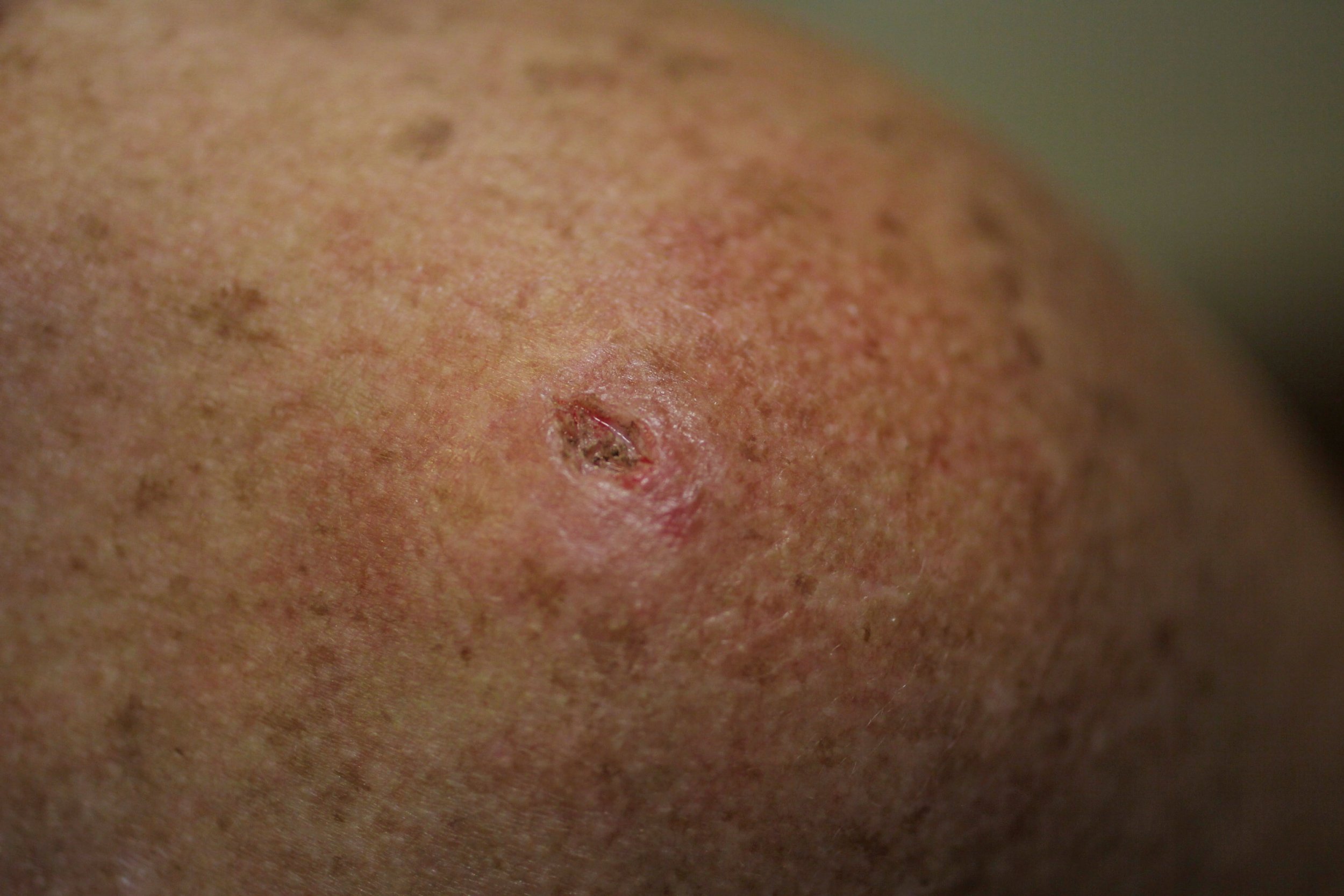 Skin cancer may reduce a patient's risk of developing Alzheimer's disease by as much as 92 percent, a new study revealed. Although it's not clear why, there appears to be an association between lower Alzheimer's disease risk in patients with certain skin cancers, there are likely both neurologic and biologic factors at play.
For the study, published online in the Journal of European Academy of Dermatology and Venereology, researchers used data from 82,925 patients who were between the ages of 60 and 88, and had no skin cancer or Alzheimer's disease at the beginning of the study. Of these patients, 1,147 were later diagnosed with malignant melanoma, and of these only five were later diagnosed with Alzheimer's disease. Of the 2,506 who were diagnosed with basal cell cancer, only five had a subsequent Alzheimer's disease diagnosis, and of 967 who were diagnosed with squamous cell cancer, only one was later diagnosed with Alzheimer's disease.
Although past research has found a link between neurodegenerative disease risk and cancer diagnosis, this study is the first to find that this link also exists in patients with malignant melanoma.
Based on these numbers, the study determined that patients diagnosed with malignant melanoma had a 61 percent reduced risk of developing Alzheimer's disease. The reduced risk was even higher for certain forms of skin cancer. For example, those with basal cell cancer were 82 percent less likely to develop Alzheimer's disease, and those with squamous cell carcinomas were 92 percent less likely to develop Alzheimer's disease.
The link between cancer diagnosis and reduced Alzheimer's disease risk is not new. A study from 2017 on more than 3 million mostly male veterans found that overall, cancer survivors were less likely to be diagnosed with Alzheimer's disease.
While the 2017 study suggested that cancer treatment may be the reason for this reduced risk, scientists are not entirely sure how or why cancer diagnosis is has this effect on Alzheimer's risk. However, researchers in the most recent study hope that the new data on malignant melanoma and Alzheimer's disease will help them further investigate this mysterious link and perhaps reveal the underlying cause.