MLK's Daughter Honors Malikah Shabazz as Tributes to Malcolm X's Daughter Flood in
Martin Luther King's daughter Bernice King has led tributes to Malikah Shabazz, one of Malcolm X's daughters, after she was found dead in her New York home.
New York City Police Department (NYPD) officials said that Shabazz, 56, was found unconscious and unresponsive inside her property on East 28th Street in Midwood, Brooklyn, just before 4:30 p.m. Monday and was later pronounced dead.
The city's medical examiner did not believe that the death was suspicious, while police have said there is no reason to suspect foul play.
Shabazz's death came only days after two men were exonerated in the 1965 assassination of her father after a re-investigation.
Malcolm X, an advocate for Black empowerment and the promotion of Islam within the Black community, was 39 when he was killed during a speech on February 21, 1965, before the birth of Malikah Shabazz, and her twin, Malaak.
"I'm deeply saddened by the death of #MalikahShabazz. My heart goes out to her family, the descendants of Dr. Betty Shabazz and Malcolm X," tweeted Bernice King.
"Dr. Shabazz was pregnant with Malikah and her twin sister, Malaak, when Brother Malcolm was assassinated. Be at peace, Malikah."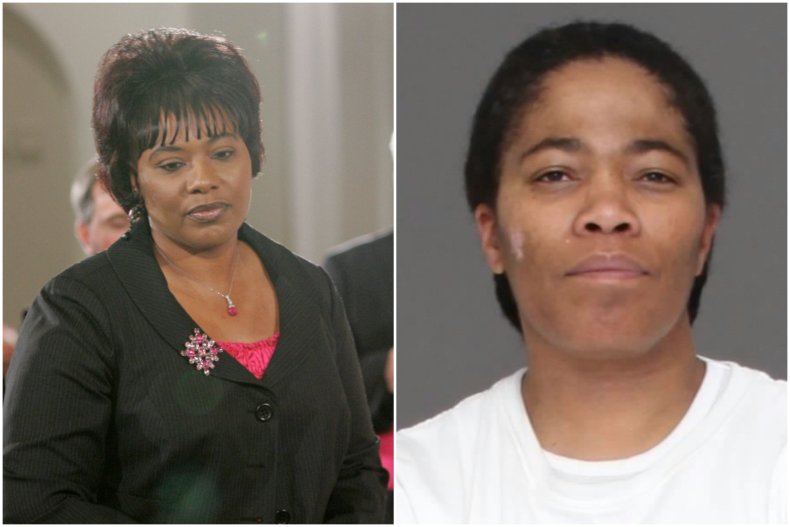 Others expressed their sorrow at her passing. MSNBC host Joy-Anne Reid tweeted: "Meditating on the entire Shabazz family tonight and praying for their fortitude in the midst of this fresh sorrow."
Omar Suleiman, the founder of the Muslim research group, the Yaqeen Institute, wrote: "Malikah was in the womb of her mother Betty when Malcolm was gunned down in front of his family. She never got to hug him here.
"I pray he will be waiting to embrace her there. May Allah have mercy on them and make it easy for her remaining family in earth."
Amro Ali, tweeted: "my condolences to the Shabazz family. RIP #MalikahShabazz," while actor Alyssa Milano wrote: "Rest In Peace."
Arizona state senator Martin Quezada tweeted: "Terrible news, especially since it was just days after an investigation exonerated 2 men for the murder of her father, #MalcolmX. Rest in power to #MalikahShabazz."
This referred to last week's decision by Manhattan judge Ellen Biben to quash the convictions of Muhammad Aziz and the late Khalil Islam for Malcolm X's assassination. Aziz and Islam, along with a third man, Thomas Hagan, got life sentences for the killing.
The State Supreme Court said evidence not known at the time of the trial would likely have seen their acquittal.
The convictions were reviewed in 2020. Earlier this year, Malcolm X's daughters requested the murder investigation be reopened, citing a deathbed letter from a policeman which alleged that New York police and the FBI conspired in the murder.