Mall Santa Sues Mom For Accusing Him Of Spanking Her Autistic Son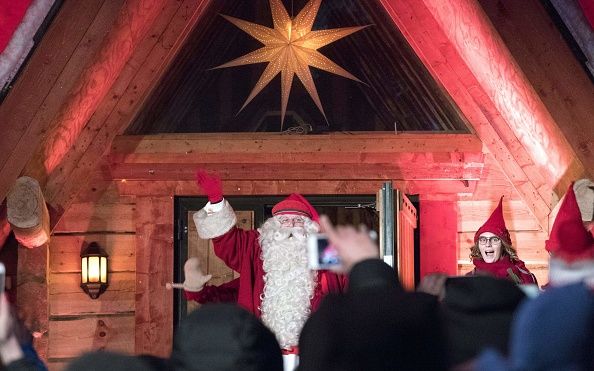 A mall Santa Claus in Indiana is threatening to sue a woman after she claimed that he spanked her autistic son.
Jessica Chandler called local police on Monday, December 18 alleging that a mall Santa in Bloomington, Indiana had assaulted her son, according to the Bloomington Herald-Times. She followed it up with a post that has been deleted from the mall's Facebook page.
"The Santa at the College Mall in Bloomington took it upon himself to spank [my son] because he wasn't following directions," she said in the post.
Now, Santa is fighting back. Jeremy Schnepper, an attorney hired by the Santa, told TIME that his client, who has worked at the mall as Santa for many years, began getting threats after the allegations surfaced. The threats forced him to leave his job for the rest of the season.
"I really don't think Ms. Chandler understands what she's done," Schnepper told TIME. "He's absolutely devastated."
Schnepper said that his client, whose name was not released by police, did not spank the child. He added that his client is a real-bearded Santa and could have his career destroyed by the allegations.
Chandler went back on her comments about the Santa, according to the Herald-Times. She told the police on Tuesday that she "may have overreacted," and did not actually see the incident happen. Her son was with his caretaker when they visited the Santa for photos. The caretaker told police that the child laid down and decided not to sit on Santa's lap when he playfully patted the boy on the bottom, according to the Herald-Times.
The news of the spanking left many on social media debating if they should take their children to the mall for holiday photos. But, most of the community rallied around the Santa Claus.
"Santa we have been seeing you for the past 16 years. We believe in you," said Facebook user Chasey Richardson Blais.
"We've never had any issues in the 4 or 5 years we've seen him and he's always been such a kind, caring Santa…," said Facebook user Tierra Guy.
Schnepper said the company that runs the program will allow Santa to return to the mall but said he is still planning to file a suit for defamation of character seeking monetary damages.
"More than anything," Schnepper said, "he'd appreciate an apology from Ms. Chandler."
Mall Santa Sues Mom For Accusing Him Of Spanking Her Autistic Son | U.S.