Will 'Mamma Mia 2' Kill Off Meryl Streep? Twitter Sure Thinks So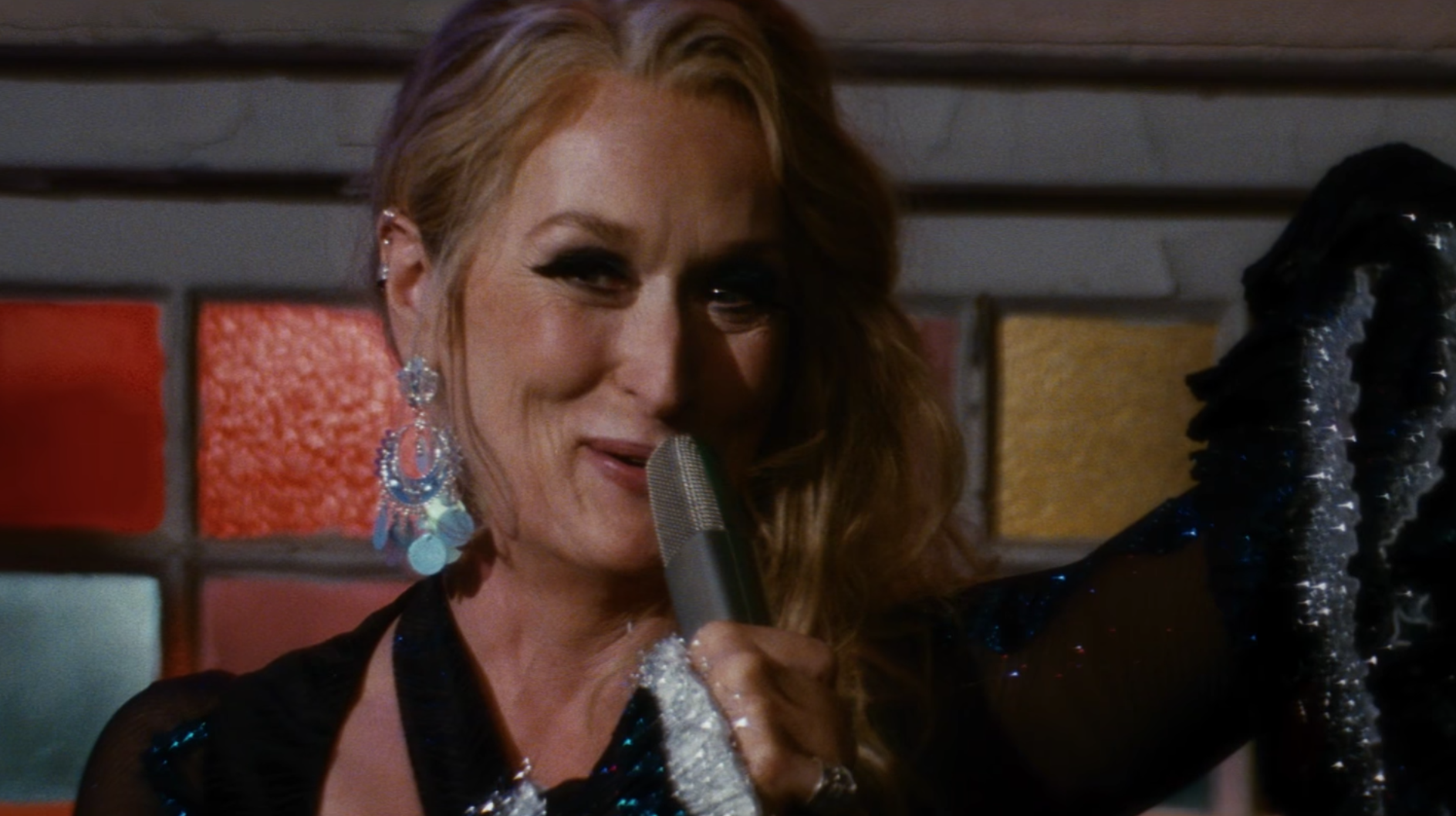 The 2008 musical comedy Mamma Mia! is getting a sequel, because if this decade has taught us anything, it's that nothing ever dies. Universal Pictures dropped the first trailer for Mamma Mia! Here We Go Again on Thursday, bringing back the original cast along with a few new faces. But the trailer also hinted at a plot twist that suggests, "Here we go again with one critical difference."
Amanda Seyfried appears as Sophie Sheridan, now pregnant, and in a scene where she reunites with her mother's best friends, Tanya (Christine Baranski) and Rosie (Julie Walters), in Greece, Rosie tells her, "Your mother was the bravest person we ever knew. Let me tell you how she did it, all on her own."
What's that now? Is Meryl Streep's iconic character Donna Sheridan...dead?

The rest of the trailer teases a series of flashbacks, featuring actress Lily James (Cinderella, Pride and Prejudice and Zombies) as a young Donna Sheridan. We see Donna meet the younger versions of Harry (played by Colin Firth in Momma Mia!), Sam (Pierce Brosnan) and Rosie.
While we get a few shots of modern-day Streep—and the official press release promises that, yes, the actress will be in the film—the trailer seems to suggest that those appearances are posthumous.
Unsurprisingly, Twitter was not happy. The idea of a Mamma Mia without much Streep wasn't flying with fans of the film. "What a great idea to make a sequel to Mamma Mia where Donna Sheridan is dead, said no one ever," one user wrote. It was then retweeted over 500 times.
However, some found comfort in the surprise appearance of another icon of a certain age, the 71-year-old Cher, who shows up as Sophie's grandmother at the end of the trailer—an interesting casting choice given Cher is just three years older than Streep. (Note: The actresses are old pals; they co-starred in the 1983 film Silkwood, in which they played characters having a lot less fun.)
Of course, you never know; Donna may be alive and off on her own adventures. We'll find out next summer: Mamma Mia! Here We Go Again is set to hit theaters July 20, 2018. The movie is written and directed by Ol Parker, who wrote 2011's The Best Exotic Marigold Hotel; Phyllida Lloyd, who directed Mamma Mia, will stay on as an executive producer.