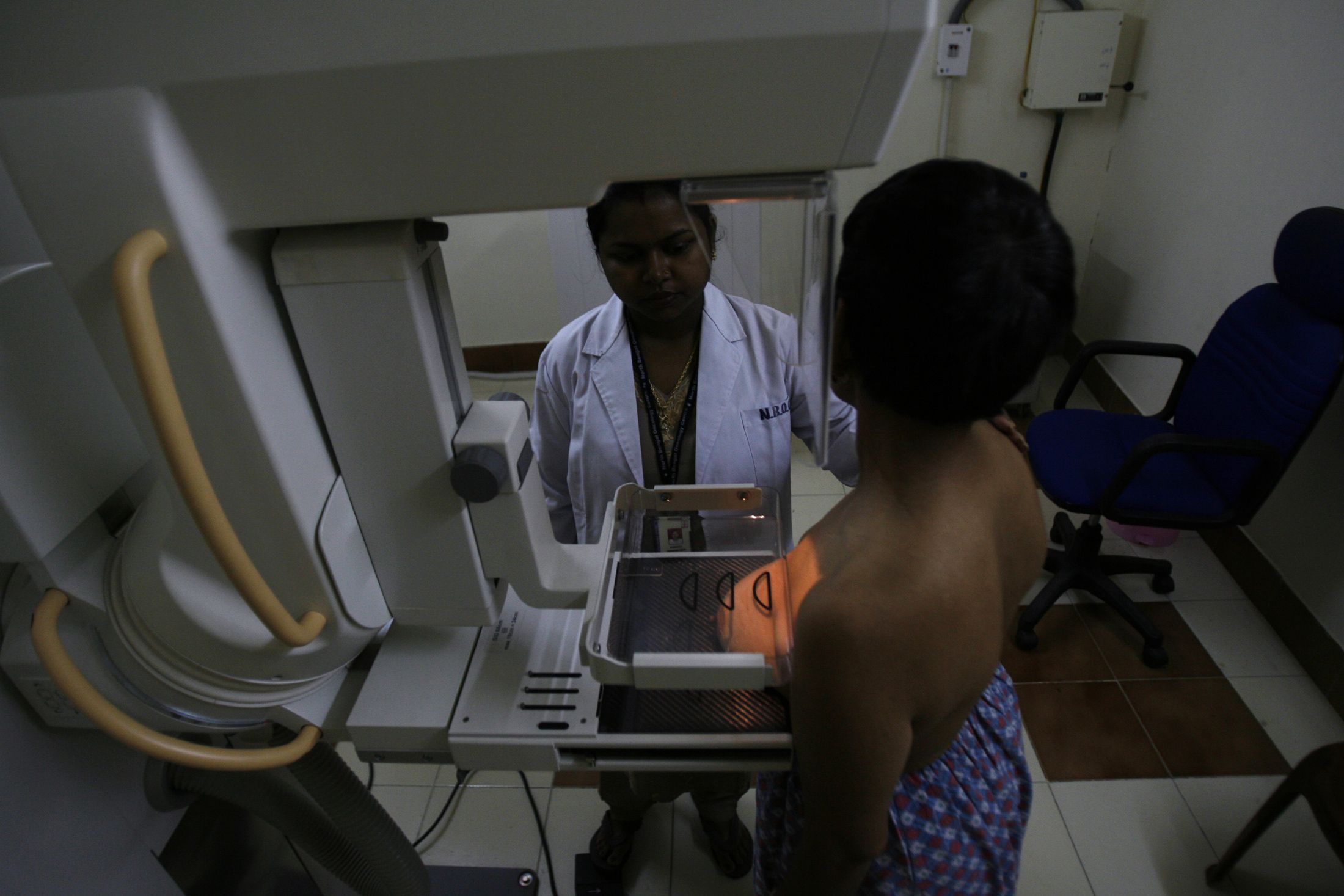 Updated | The fear of breast cancer compels millions of women to go for a mammogram each year, but it turns out this routine test could also prevent an even bigger killer: heart disease. This means the routine test may also be a way to prevent heart attack and stroke in millions of women. It may also be a huge cost-saver in preventive health, since physicians insist women undergo this breast cancer screening on a regular basis.
The findings of the study were presented at the American College of Cardiology's 65th Annual Scientific Session and published March 24 in the journal Cardiovascular Imaging.
Women typically have calcifications in the blood vessels of breast tissue, often due to benign masses. These plaques also build up in the coronary arteries, but in this case they are far from harmless, since it's often a signal of cardiovascular disease.
Prior research has found that breast arterial calcifications are an early sign of cardiovascular disease and atherosclerosis, which is the buildup of fats, cholesterols and plaques on the arterial walls.
The study involved 292 women who underwent digital mammography. The researchers found that 70 percent of women who showed evidence of breast arterial calcification also had coronary arterial calcification, indicating they should be closely monitored for potential heart attack and stroke. (Women were evaluated for coronary arterial calcifications with a non-contrast CT scan of the chest.)
Half of women under age 60 who had breast arterial calcification also had calcification in coronary arteries, which showed that physicians could use mammography to diagnose heart disease much earlier in life. Most remarkable, there were very few false positives when using mammography to evaluate a woman for heart disease.
While breast cancer takes the lives of approximately 4o,450 women in the U.S. each year, according to the American Cancer Society, it's not the top killer of women. Most women, it turns out, should be much more fearful of heart disease, since heart attack and stroke take the lives of more than 292,000 American women annually.
However, many women aren't aware that they should be paying much closer attention to their heart health. According to the U.S. Centers for Disease Control and Prevention, 54 percent of women know that heart disease is the leading cause of death in women.
Primary care physicians typically don't run extensive tests on patients for heart disease unless it's warranted after a basic evaluation that includes a blood pressure reading and reviewing a family history. Health experts currently recommend biennial mammograms for women age 50 to 74 who have an average risk for breast cancer. According to the Women's Heart Foundation, 435,000 women in the U.S. have heart attacks each year; 83,000 are under age 65 and 35,000 are under 55.
Correction: A previous version of this story misstated the annual number of breast cancer deaths in the U.S. as 4,500. The correct number is 40,450.