Man With 12 Pending Criminal Cases Accused of Faking Positive COVID Test to Avoid Court
A Connecticut man was charged with faking a positive COVID-19 test to avoid a court date and now has 12 pending cases, authorities said.
Junior Jumpp, 31, of Hartford, was arrested Tuesday on forgery and fabricating physical evidence charges after investigators determined he provided his attorney with a fake positive COVID test notification in order to skip a district court date, the Connecticut Division of Criminal Justice said.
Jumpp had been scheduled to appear before Judge Maureen Keegan in New Britain Superior Court on November 30 for a bond review related to pending criminal cases. Keegan excused him from the hearing after Jumpp's attorney said his client provided him with a screenshot that showed a positive COVID test notification.
That result was determined to be fake by an investigation conducted by the Statewide Prosecution Bureau in the Office of the Chief State's Attorney. Jumpp was subsequently charged with one count each of forgery in the second degree and fabricating physical evidence.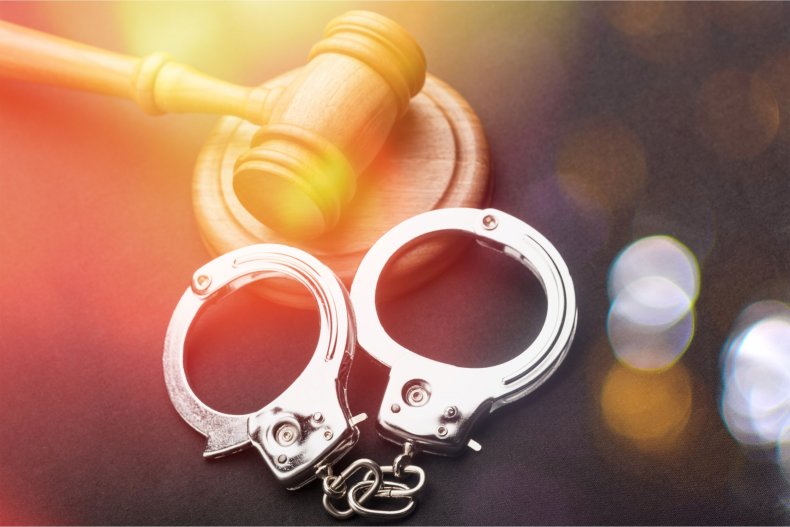 Records show Jumpp now has 12 open criminal cases against him in Connecticut. He has 11 pending cases at Superior Court in New Britain and one pending case at Superior Court in Hartford.
Jumpp had been out on bond following his arrest in connection with a number of criminal cases pending in the New Britain Judicial District, according to the arrest warrant affidavit. Under the conditions of his bond release, he was required not to be arrested in connection with any other crimes for which probable cause was found.
However, on November 16, Jumpp was arrested by Hartford Police Department officers on a warrant and charged with threatening in the second degree and breach of peace in the second degree. He was arrested again on November 26 by the South Windsor Police Department on charges of interfering with an officer and breach of peace in the second degree.
Jumpp was ordered to appear in New Britain Superior Court on November 30 before Judge Keegan for breaking the conditions of release. Keegan excused Jumpp on November 29 from the appearance after his defense counsel informed her of the COVID-19 notification that is now alleged to be faked.
Jumpp is being held on a $25,000 bond. The charges he is accused of in relation to the alleged fake COVID test are both Class D felonies punishable by not less than one year and not more than 5 years in prison and/or up to a $5,000 fine.