A 90-year-old man spent $10,000 on two newspaper adverts in a seemingly successful bid to get faster internet speeds from his provider.
Aaron Epstein took out the quarter-page ads in The Wall Street Journal out of frustration that AT&T had not provided anything faster than 3 Mbps to his home in January 2021.
"I kept calling AT&T," he told KTLA last Thursday, asking the company, "'When are you going to give us a faster speed?' They said, 'It's coming, it's coming.' But what really made me angry was they started putting ads in the paper and sending emails and putting ads on the internet [saying], 'Try our faster speed.'"
Despite living in Los Angeles, Epstein placed the ads in the Texas-edition of the newspaper in an attempt to get the attention of the Dallas-headquartered company.
He placed the second ad in the New York-edition to reach investors who might be reading the Journal, a title renowned for its business and financial reporting.
The plan worked. Engineers soon showed up to extend a fiber optic cable to his address, Epstein said, and AT&T's chief executive, John Stankey, even called to check everything was OK.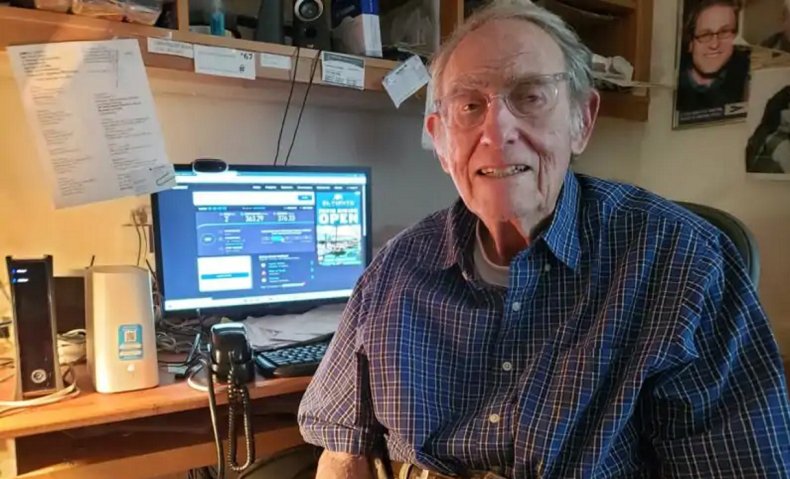 The ad, first spotted on Twitter by news outlet Ars Technica, had been addressed to Stankley directly.
In it, Epstein asked why his neighborhood could only get 3 Mbps when other places had 100 Mbps and rival providers boasted speeds of more than 200 Mbps.
"Open Letter to Mr John T. Stankey CEO AT&T," it read.
"AT&T prides itself as a leader in electronic communications. Unfortunately for the people who live in North Hollywood 91607, AT&T is now a major disappointment," it continued.
"Although AT&T is advertising speeds of up to 100 MBS, the fasted now available to us from AT&T is only 3 MBS ... Why is AT&T, a leading communications company, treating us so shabbily in North Hollywood?"
A digital version of The WSJ's print edition shows that Epstein's ad ran on page A7 on February 3. He received the call from Stankey later that day, Epstein said.
"My wife Anne came up to me while I was on the computer saying that Mr. John [Stankey] of AT&T was on her cell phone and wanted to talk with me," he told KCBS via email.
Telecommunications companies are often not eager to share details of any planned rollouts of fibre optic upgrades because the information is commercially-sensitive and could give competitors an advantage.
When contacted by Newsweek, Epstein shared a speed test that showed he was receiving download speeds of 369 Mbps.
In a statement, AT&T said it had been "pleased to provide [Epstein] the upgrade he wanted." It said the work was part of a planned expansion of its fiber network, which will ultimately result in fiber optic for an additional two million residential locations in 2021
For Epstein, there was only one key takeaway: "The ad punched my upgrade to happen immediately."
The nonagenarian told KTLA he may have spent the $10,000 on a vacation, but does not regrets purchasing the advertisements.
'With the response I'm getting ... it's accomplishing my goal," he said. "The money we could've spent for other luxuries is going to something that's also giving us pleasure."