Milwaukee Man Accidentally Shot by Police Says Officers Kept Him 'Shackled' for Hours
A Milwaukee man who was accidentally shot by police Sunday was kept "shackled" to a hospital bed for hours after according to the Milwaukee Journal Sentinel. The man, Tari Davis, 41, was a bystander in a police chase and was shot unintentionally. He now plans to take legal action against the Milwaukee Police Department.
Police were pursuing Kevin Brown, 22, who was driving up to 70 miles per hour and weaving through traffic. Brown put others in danger, nearly hitting passing cars and running multiple red lights.
Brown eventually fled his car on foot, after hitting a police car, and attempted to take shelter in Davis' home. When police entered the home, Davis was shot by an officer. Police claim they were aiming at Brown, who appeared to be drawing a weapon.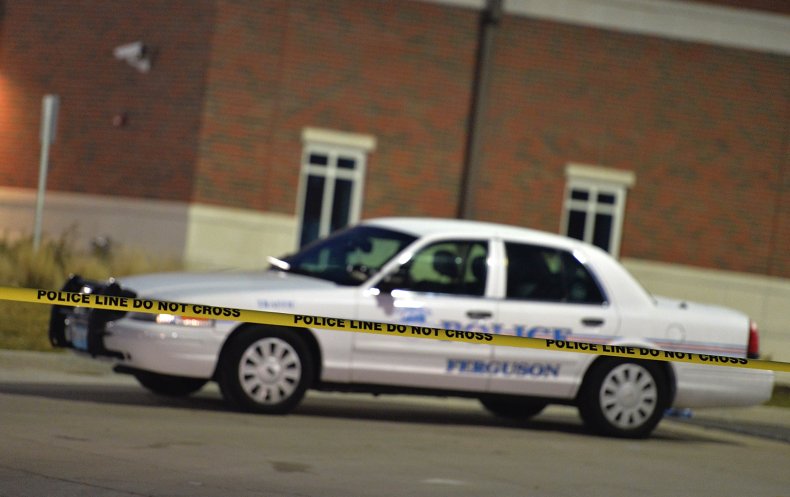 Newsweek subscription offers >
No charges have been posted against Davis, according to the Milwaukee District Attorney's office. It's unclear if Davis and Brown were in communication before the incident. Davis did not comment on their relationship other than calling Brown a "good person," in a press conference at his home Thursday morning.
Davis used the opportunity to speak on American conflict between police and the African American community. The topic has been a central talking point in the Black Lives Matter movement, which points to systemic racism within law enforcement agencies as one of the areas in which black Americans are "systematically targeted for demise."
Davis explained his situation represents why many run from the cops. "This is not new. This has been happening for quite some time in this community," he told reporters at his home Thursday morning. "You wonder why they run. You wonder why there's police chases. They're deathly afraid of stopping. They're deathly afraid of what could happen next."
The officer who shot Davis has been on the police force for less than two years. He has been placed on administrative duty following the incident. Brown is currently awaiting trial with his bail set at $10,000. He was charged with "second-degree recklessly endangering safety, fleeing/eluding an officer causing property damage, obstructing an officer and bail jumping" according to the Journal Sentinel.
Newsweek subscription offers >
In his comments, Davis implied the stray bullet hit him as he was opening his door to Brown. "It hurts to breathe. It hurts to talk," Davis said. "It hurts to laugh. It hurts to cry right now. We should all be safe in our own homes, no matter what crime is going on outside. I shouldn't have to worry about opening my back door and being shot by a stray bullet by an officer who had no regard for no one inside my home."
At the time of the shooting, four children and Davis' girlfriend were also inside the home.
Milwaukee Man Accidentally Shot by Police Says Officers Kept Him 'Shackled' for Hours | U.S.