Man Accused of 1969 Bank Robbery Identified by U.S. Marshals Six Months After His Death
A recently deceased man was positively identified as the perpetrator of a decades-old Ohio bank robbery, bringing one of America's most infamous cold cases to a close after 52 years, the U.S. Marshals said Friday.
On a summer day in 1969, bank employee Theodore John Conrad walked into Society National Bank in Cleveland. The details of the robbery have never been pinned down, but it is known that Conrad left work that day with a bag of $215,000—worth more than $1.7 million in 2021.
As the robbery had taken place on a Friday, the missing funds were not discovered until two days later, giving Conrad a two-day head start on the police.
Conrad was reportedly obsessed with bank robbery movies and reportedly bragged to his friends that he would be able to easily take money from the bank he worked at. He also watched a Steve McQueen heist film, The Thomas Crown Affair, more than six times.
Despite this, investigators were unable to uncover any leads in the case. U.S. Marshals, along with numerous other agencies, reportedly chased leads across the country, with some investigators believing that Conrad had even escaped to Europe.
The case also appeared on a number of crime-based television shows, including Unsolved Mysteries and America's Most Wanted. These efforts did not result in any leads, however, and as the decades went on, the case eventually went cold.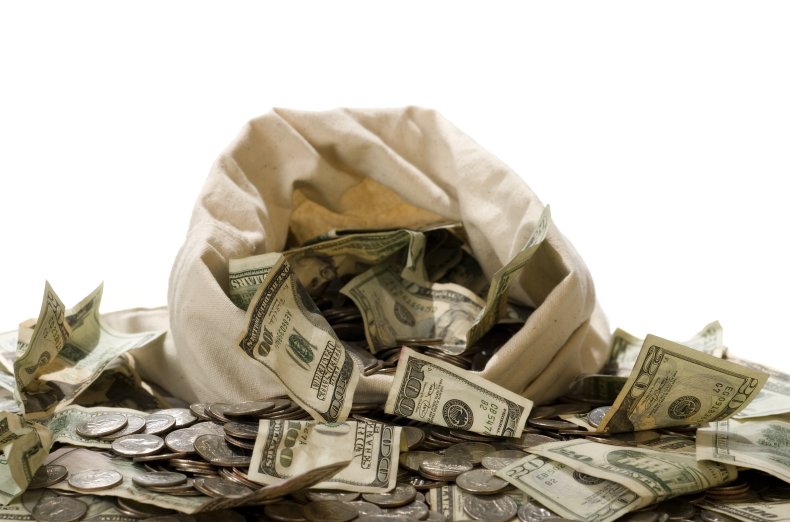 However, a break in the case was made this past week when Cleveland-based Marshals revealed that Conrad had been living under an alias all along, and investigators were able to match Conrad to documents from another man, Thomas Randele.
The documents filled out by Conrad in 1960 matched a filing from Randele in a bankruptcy court in 2014.
Using these documents, along with further investigative information, they were able to positively identify Randele as the perpetrator, finally solving the decades-old cold case.
Investigators then learned that Randele had been living a non-conspicuous life in a Boston, Massachusetts suburb since the 1970s, and became well-known throughout the community.
Prosecutors were never able to bring charges, as they soon learned that Randele had died of lung cancer this past May at the age of 71. He had allegedly admitted to the crime on his deathbed.
Investigators noted that he had ironically moved to a location in Boston not far from where The Thomas Crown Affair had been filmed.
A U.S. Marshal for the Northern Ohio district, Peter J. Elliott, helped crack the case, and noted the personal connection that he had to the bank robbery given that his father worked on the same case.
"My father never stopped searching for Conrad and always wanted closure up until his death in 2020," Elliott said during a press conference. "We were able to match some of the documents that my father uncovered from Conrad's college days in the 1960s with documents from Randele that led to his identification."
"I hope my father is resting a little easier today knowing his investigation and his United States Marshals Service brought closure to this decades-long mystery," Elliott added.
Newsweek has reached out to the U.S. Department of Justice (DOJ) for comment.