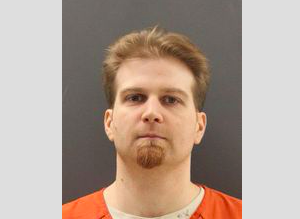 A Missouri man claims his belief in Scientology made him murder his sister-in-law and her boyfriend in 2012 before setting fire to their house to obliterate the evidence.
In an attempt to escape the death penalty, Kenneth Wayne Thompson's defense attorney, Robert Gundacker, asked the jury during his opening argument last week to consider his client's belief in Scientology when assessing the events, reported Arizona Central.
Although Thompson isn't blaming Scientology for his violent behavior, he argues that the region's doctrine explains why he committed the brutal act.
Thompson drove 24 hours from his home in Missouri to Arizona in March 2012 to commit the murders. In seeking the death penalty, prosecutors have asserted that the marathon car journey showed that the crimes were premeditated, a key element in first-degree murder convictions. Gundacker will argue that the crimes were committed because the accused felt compelled to rescue his wife's nephew after he grew concerned that the child's spiritual well-being was at risk.
Gundacker told to the jury that Thompson was indoctrinated into the Church of Scientology as a child after his mother married a believer. He argued that Thompson committed the crimes because he learned that his wife's nephew was undergoing mental health-related treatments, a process that Scientologists are vehemently against.
"One of the central tenets, and it was core to the whole wider system of beliefs, is that psychology is evil, probably the most evil thing on planet earth," Gundacker said, according to Arizona Central. "Think back to Tom Cruise."
Thompson's legal representatives have subpoenaed records from the church and asked for Scientology experts, including American actress Leah Remini, to offer testimonies for the court case. The defense's case has also drawn on the Scientology "tone scale," which apparently shows the successive emotional tones a person can experience, as evidence.
Prior to the trial's commencement, prosecutors attempted to bar the unusual defense, claiming it would be difficult to determine to which degree Thompson believed in the theology. "Presentation of evidence would have to be proceeded by a complex explanation of exactly what...followers of Scientology believe," they wrote in a field brief from March 2018.
Yavapai Superior Court Judge Patricia Trebesch rejected the state's warning and allowed the Scientology defense in January.
According to the Church of Scientology's official website, the religion, which was launched in May 1952 by American author L. Ron. Hubbard, rejects the mistreatment of the insane, something they consider to be "psychiatry's historical hallmark."
"Nor do Scientologists believe people should be stigmatized with labels and 'treated' with 'cures' that have no basis in science and are brutal in the extreme," the website read. "Through its long and tragic history psychiatry has invented numerous 'cures' which eventually proved destructive in the extreme."