Man Accused of Driving Impaired Kills 3, Injures 6 in San Diego Homeless Camp
A man was taken into custody in downtown San Diego on Monday morning after an alleged impaired-driving incident that resulted in three deaths.
San Diego Police Chief David Nisleit said during a Monday morning news conference that the 71-year-old man identified himself as the driver when police arrived. The driver appeared to be trying to help the victims, three of whom Nisleit said were declared dead at the scene. Six other individuals were injured in the crash, at least two of whom were taken to hospitals in critical condition, the chief said.
The driver allegedly drove up onto a sidewalk near San Diego City College, an area in which the city's homeless population tends to gather during stormy weather. The Southern California region was expected to experience rainy weather conditions throughout the day.
Nisleit said the driver was cooperative and "did not try to run away" after police arrived. He was taken into custody for allegedly driving while impaired, Nisleit added.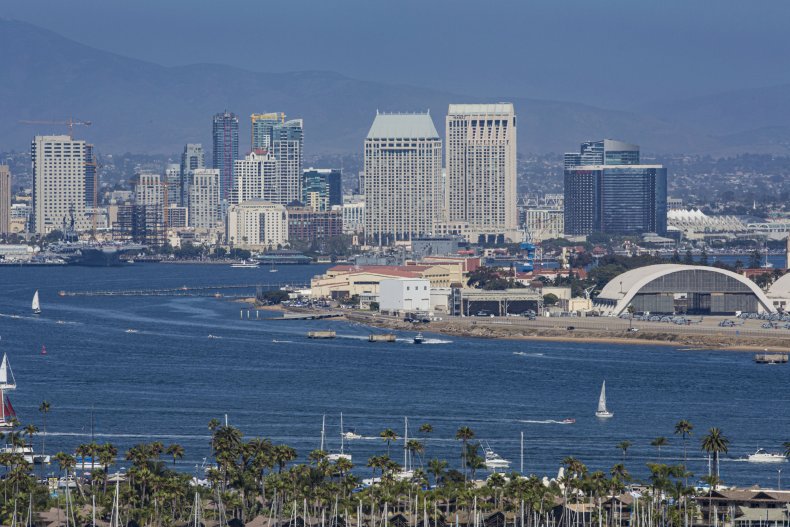 Authorities began receiving calls about a crash shortly after 9 a.m. PST on Monday morning, according to the San Diego Fire-Rescue Department. Nisleit said authorities received another call before the crash concerning a vehicle that appeared to match the description of the Volvo station wagon that was found at the crash site.
San Diego Fire Chief Colin Stowell said during the news conference that crews began triaging patients once they arrived at the scene, which he described as a "very tragic emergency."
The vehicle was traveling along the 1400 block of B Street when it veered up onto the sidewalk, which was situated beneath a tunnel where people appeared to have gathered amid the rainy weather, Nisleit said. The vehicle struck multiple pedestrians before it returned to the road and stopped nearby, he said.
"He walked over, and from what I understand, actually was trying to render aid when he was contacted and self-identified as the driver of the vehicle," Nisleit said of the driver.
It was unclear if people were sleeping or sitting in the tunnel at the time of the crash, the chief said.
"There were several tents up, and people had their belongings there. Obviously, with the weather, last night it was cold and wet, and obviously it's raining now, so people were trying to get out of the weather," Nisleit told reporters.
The victims' identities have not yet been made public. No additional information regarding the severity of the injuries suffered by the six other victims was immediately available.
Newsweek reached out to the San Diego Police Department for comment and will update this story with any response.
This story has been updated with additional information and background.