New York Man Accused of Killing Valerie Reyes Admits to Tossing Body, but Claims She Died During Sex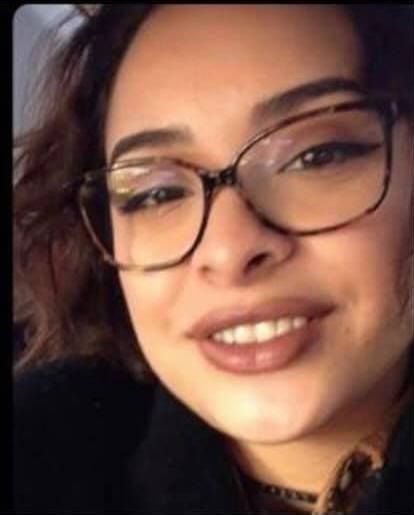 A New York man accused of killing his former girlfriend, stuffing her body into a suitcase and discarding it in Connecticut has reportedly admitted to dumping the body—but maintains the woman died during sex, a criminal complaint has revealed.
Javier Da Silva, 24, was charged with kidnapping resulting in death on Tuesday in White Plains Federal Court, Fox News reported. Da Silva told detectives he was having sex with Valerie Reyes, 24, at her New Rochelle home on January 29, when she fell on the floor and cracked her head open.
According to the criminal complaint, Da Silva said he then placed packing tape over her mouth, bound her legs and arms and stuffed her body into a red suitcase. He claimed he drove away with the body and then left it in a forest.
Reyes's body was found nearly a week later on February 5, off of a highway in Greenwich, Connecticut. The complaint revealed Reyes was found with her shirt unbuttoned, her feet bare and her hands bound behind her with white string and packing tape.
Connecticut's chief medical examiner's office has not determined the cause and manner of Reyes's death, CNN reported.
Da Silva was arrested on Monday after being caught using Reyes's debit card, Captain Robert Berry of the Greenwich Police Department told CNN. Reyes's ATM card was used to withdraw about $1,000 on the day she disappeared.
Surveillance video captured a man wearing a black hooded sweatshirt arriving in a Honda vehicle at the bank at the time of the withdrawal. Investigators then traced the vehicle to a rental car company in Flushing, New York.
The complaint revealed that the vehicle was rented by someone from January 28 to 29, but Da Silva was listed as an authorized driver. Greenwich Police said detectives examined "multiple crime scenes," interviewed potential witnesses, reviewed social media footprints and analyzed hundreds of hours of surveillance videos before Da Silva was arrested.
During his court appearance on Tuesday, Da Silva requested that the Venezuelan consulate not be alerted to his arrest. Instead, he asked that only Portugal, where he also holds citizenship, be notified.