Man Accused of Punching Pregnant Deaf Woman and Service Dog Aboard Flight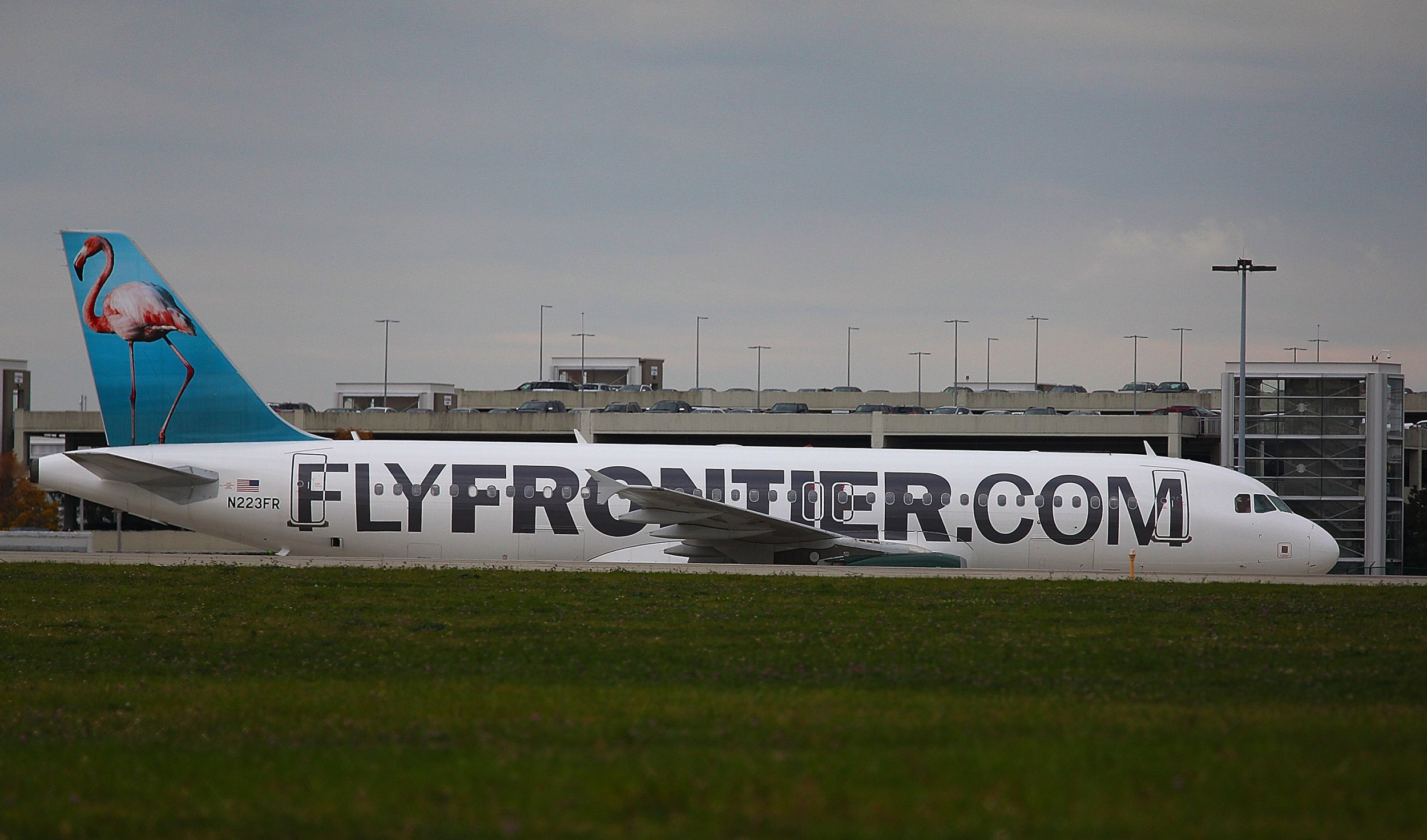 The FBI is investigating after a man traveling on a flight to Orlando with his family was accused of punching a pregnant deaf woman, as well as her service dog.
The Orlando Police Department told the Orlando Sentinel Timothy Manley, 59, was traveling with his family on the Frontier flight from Colorado Springs to Orlando when he allegedly first punched Zariel, the service dog.
Manley's wife had reportedly complained of being allergic to dogs as the flight landed at Orlando International Airport, prompting the 59-year-old to hit the dog, a Great Dane, with enough force to make it yelp and hide under a seat, the Sentinel reported.
When the service dog's owner, 21-year-old Hazel Ramirez, who police said was 20 weeks pregnant, and her 30-year-old partner, Matthew Silvay, who is also deaf, confronted Manley over the incident, that's when he allegedly punched Ramirez in the stomach, according to ABC News.
Video of the incident published on YouTube by Manley's son, Joshua, shows Silvay standing in the aisle of the plane visibly distressed and signing angrily to Manley, before stamping his foot toward him.
Later, the argument appears to continue inside the airport terminal, with Silvay blocking Manley and his family from exiting a passageway as airline staff try to intervene. Then, the video cuts to footage showing Silvay pushing Manley to the floor in front of a crowd of people.
Speaking with ABC News, Manley said he only "pushed" the dog away to move it further from his wife.
"My wife right next to me has allergies to dogs and I had to push the dog away," he said.
Manley also denied hitting Ramirez, telling ABC, "it's funny and hilarious that I would have punched her."
Frontier Airlines has yet to respond to a request for comment from Newsweek, but confirmed the incident to ABC, saying in a statement: "Upon deplaning flight 1752 from Colorado Springs to Orlando, there was a confrontation between passengers. Police were immediately notified to aid in deescalating the situation."
Police told KRDO that everyone involved in the incident refused medical treatment, but said Ramirez wanted to press charges.
They said the FBI has taken over the investigation into the incident.